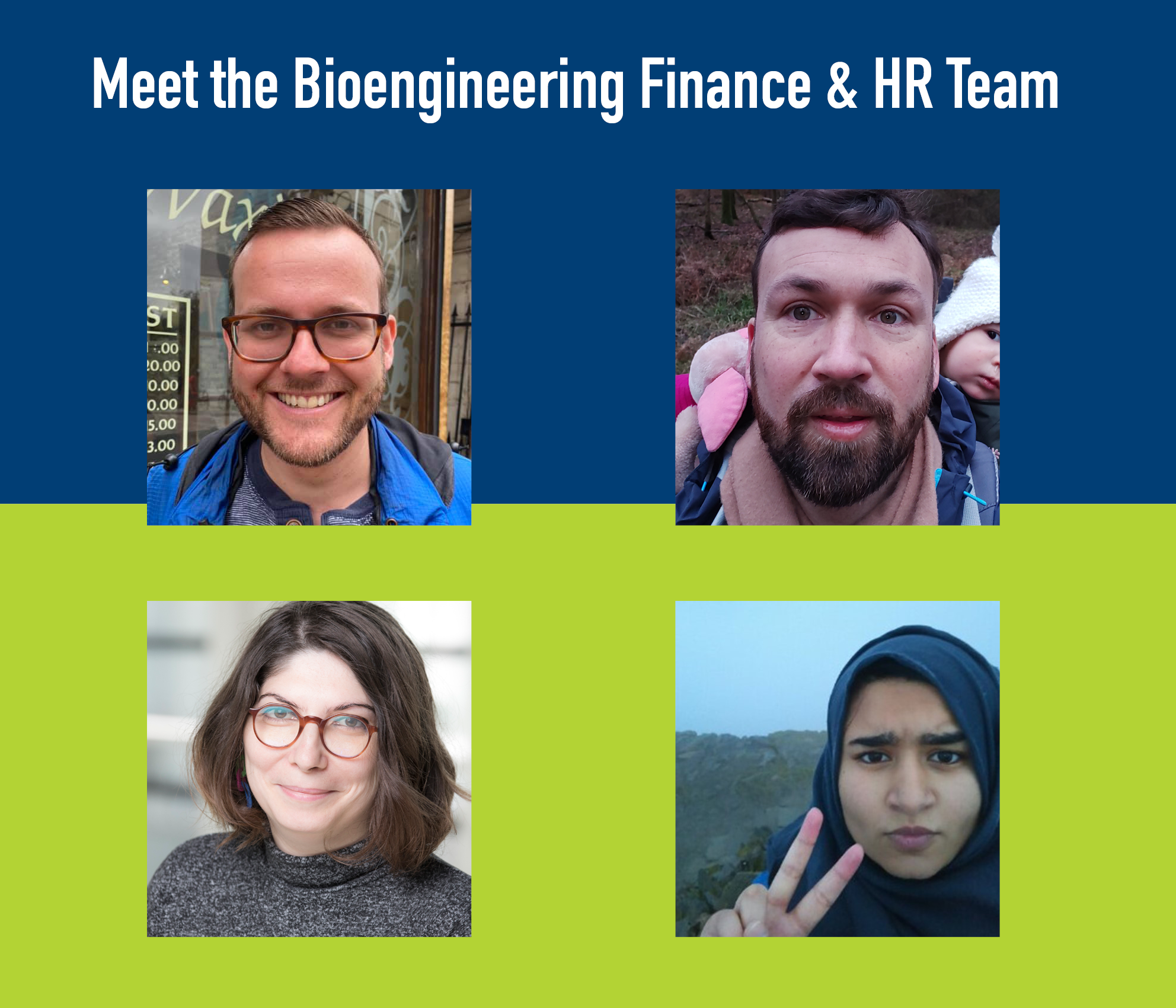 In the Meet the Team series, we'll be introducing to staff and students the people behind the teams in our Professional Services Staff that help keep the Bioengineering department running smoothly. We'll gain an insight into each team member, what their roles are within their team and what they get up to when they're not at Imperial!
This month, we'll be meeting the Finance, Recruitment, Personnel, and Research Administration team. Led excellently by Chris Sanders, our Research and Finance Manager, the technical team are a dedicated group of staff that supports the department with interviews, staff onboarding, grant proposals, costing and  much more.
---
•Chris Sanders, Research and Finance Manager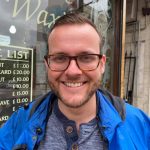 I'm the Research and Finance Manager for the Department of Bioengineering so in essence my role is mainly about ensuring that our departments funding is spent effectively. I handle student bursaries and tuition fees, grant funding, internal departmental funds and lead the HR and finance team. One of the things I love about my job is there is always something different every day. I've been at Imperial College for almost 5 years now having started in the Faculty of Medicine in 2016 before moving over to Faculty of Engineering in 2019.
Fun fact about me. I'm from the North of England originally and I live up to most of the stereotypes: I love pastries, tea and biscuits, good beer and funnily enough I keep a close eye on money.
•Duncan Walsh, Research Proposal Coordinator
I'm the Research Proposal Coordinator associated to the Department of Bioengineering with my role sitting within the Faculty of Engineering for the Pre-award Team. I am responsible for managing all pre-award activities, directly liaising with Principal Investigators in the preparation and submission of proposals. Key responsibilities include costing and pricing all proposals using the College's grant pre-award management system ensuring compliance with funder terms and conditions and initiating due diligence checks on partners. I've been in research support for several years at King's College London, Royal Marsden Hospital and Pharmacy Research UK/Royal Pharmaceutical Society.
In the early part of my professional career I've been an Archaeologist and secondary school Science Teacher. I'm passionate about outdoor activities, especially mountaineering, mountain biking and surfing. I also love to relax with a good ale or single malt whisky.
•Jo Adam, Research Grants Officer
I have recently started in my current role Research Grants Officer. This means that I am currently learning how to process timesheets for PIs and their postdocs, how to do a grants review, deal with bursary requirements. At the same time ( with Yusra's help), I am coordinating  the recruitment aspect of the department, processing contract extensions, leavers forms, new contract requests.
Fun fact: The current lockdown has turned me into a crazy plant lady and I love the theatre and arts in general. I love cake and enjoy baking.
•Yusra Vallimohamed, Recruitment and Personnel Administrator 
Hi! I'm Yusra, I will be the new Recruitment Administrator for the Department of Bioengineering. My main responsibilities will include providing support across the whole lifecycle of employment, but with an emphasis on the recruitment of new staff. I will be able to provide support with the advertising, shortlisting and interview stages of recruitment, as well as act as the first point of contact for all new staff joining the team.
Fun Fact: I enjoy keeping active and partaking in charitable events. My most recent adventure was climbing Mount Snowdon to raise funds for the humanitarian crisis in Yemen.