If in 2019 you are thinking about attending a Professional Development course to update your skills, refresh your knowledge or change your career path, then Imperial CPD is the place for you!
As ever we have a full and diverse portfolio of high quality short courses, within the disciplines of Science, Technology, Medicine and Business led by academics at the very top of their fields. Here are some of the highlights…..
Previously called Starting out in Research, this popular course designed specifically for healthcare staff involved in research projects will now be directed by Dr Caroline Alexander, the Lead Clinical Academic for Therapies at Imperial College Healthcare NHS Trust and Adjunct Reader. The course is offered in two 2 day modules:
Module 1: 11 – 12 March
Module 2: 13 – 14 June
The gap between the modules is intended to allow you time to use and develop the skills taught during days 1 and 2, and to spend time developing a research question and start to formulate a proposal. We're sure that with Caroline's wealth of experience, this course will prove to be a successful as ever!
Improving Voice is back!
Previously held in 2017, don't miss the chance to attend the very popular 'Improving Voice: management and therapy for voice disorders' 25 & 26 March, a 2 day course with Christina Shewell, internationally recognised expert in the spoken and singing voice. Early bird rate available until 26 February 2019!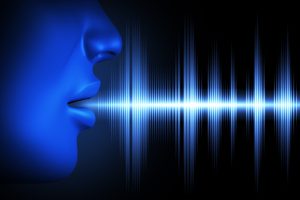 Specific course content includes:
Overview of common voice disorders
Optimising voice evaluation
Introduction to 7 areas of management and therapy tools
Experiential voice and pair-based practical work 
Further your skills and broaden your opportunities in cardiovascular and respiratory healthcare.
The Faculty of Medicine's new and exciting Cardiovascular and Respiratory Healthcare Master's programme offers the following modules as stand-alone short courses:
Civil Engineering
Within the field of Civil Engineering, our 1 day course Systems Engineering leadership will be held on 22 March. Organised through the UK Collaboratorium for Research on Infrastructure and Cities (UKCRIC), the Centre for Systems Engineering and Innovation at Imperial College and the Systems Centre at the University of Bristol, this course enables you to develop your systems engineering leadership skills – to lead the use of systems engineering in infrastructure delivery in your own organizations and in the projects on which you work.
Now in its 14th year, our annual Post tensioning Design and Construction course, will be held 3-5 April, so if you're looking to update your knowledge on the latest developments in construction technology and are  Interested in the economics of post tensioning, design procedures and software, this is the course for you!
Petroleum Engineering
Within the field of Petroluem engineering, is our established international course Using Special Core analysis in reservoir engineering 5-7 June. Led by the highly esteemed Jess Stiles, this 3 day course is designed primarily for reservoir engineers involved with reservoir simulation and/or classical hand calculations. A comprehensive manual accompanies the course which includes numerous examples from the North Sea and elsewhere in the world.
We also run short stand-alone courses from the MSc Petroleum Engineering programme. The remaining short courses within Modules 3- 5 are scheduled until 11 March 2019 and cover Reservoir Characterisation/ Engineering and Field Development. See our detailed course brochure for further information.
Mining Finance Courses
The courses offered provide a comprehensive guide to understanding the main factors involved in securing the financial support for mining projects through equity, debt, or entering into a joint venture.  This involves addressing the underlying technical principles, applying these to mineral projects and demonstrating how these influence the financial modelling.
In addition to the long-standing annual Introduction to Mining for Bankers 1-3 July, we also run the Metals and Energy Finance course, 18-22 November. Launched in November 2016, modular course in mining and energy finance identifies and examines the investment opportunities offered across the extractive industry's cycle, from exploration through evaluation, pre-production, development and production.  The course addresses the similarities of a range of mineral and petroleum projects while identifying their key differences.
Summer schools
As ever, we have a busy summer planned, with a full programme of summer schools including World challenges and innovation summer school, 5-16 August, now in its 2nd year.  Applications are now open, so join us for a summer of discovery!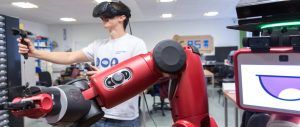 Medical Ethics – now includes a one day standalone conference!
This year, our long-standing Medical Ethics Course 16-20 September will include a one day stand alone on day conference on day 5, which will focus on Justice and fairness in medical and health care ethics – to which people interested to explore this complex component of medical and health care ethics can subscribe if they are unable to attend the entire intensive five day course.
Please feel free to browse our webpage for further information on these courses and our full programme of events at www.imperial.ac.uk/cpd or follow us on twitter @imperialCPD for fast course updates.