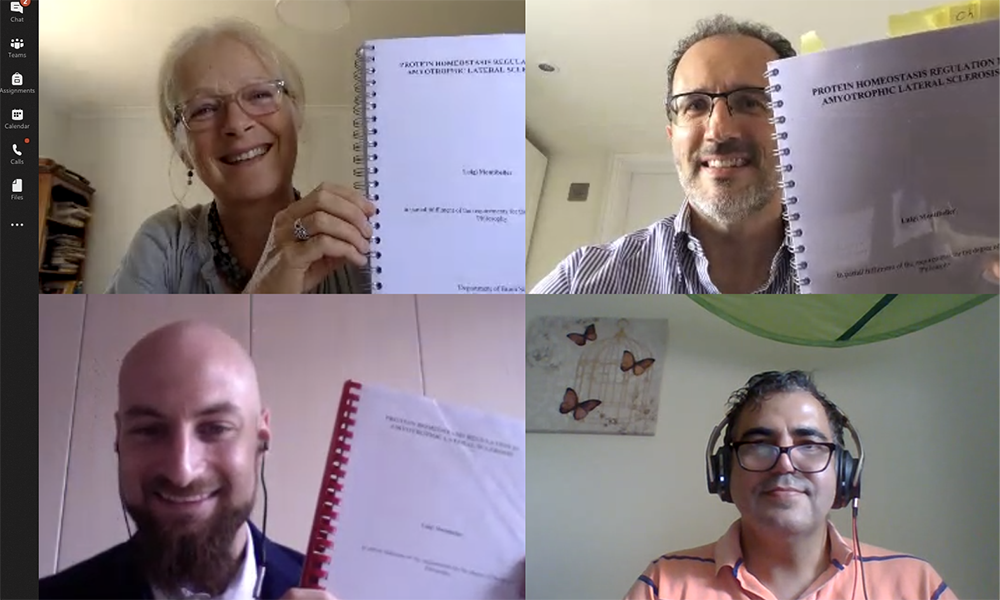 A huge congratulations to PhD students in our Department who have completed their PhD vivas remotely during lockdown.
Three viva examinations have been conducted remotely within Brain Sciences since 23 March 2020, the beginning of lockdown in the UK. Well done to Joel Raffel, Christopher Timmerman Slater and Luigi Montibeller on defending their research despite these challenging circumstances.
Luigi's viva took place on 15 June (pictured), with a rewarding scientific discussion taking place over four and a half hours. Professor Una Fitzgerald dialled in from Ireland as External Examiner and Professor Paolo Muraro took on the role of Internal Examiner. Professor Amin Hajitou acted as Luigi's PhD supervisor following the passing of Professor Jackie de Belleroche in July 2019, whose incredible contributions to research and education at Imperial are remembered and celebrated here.