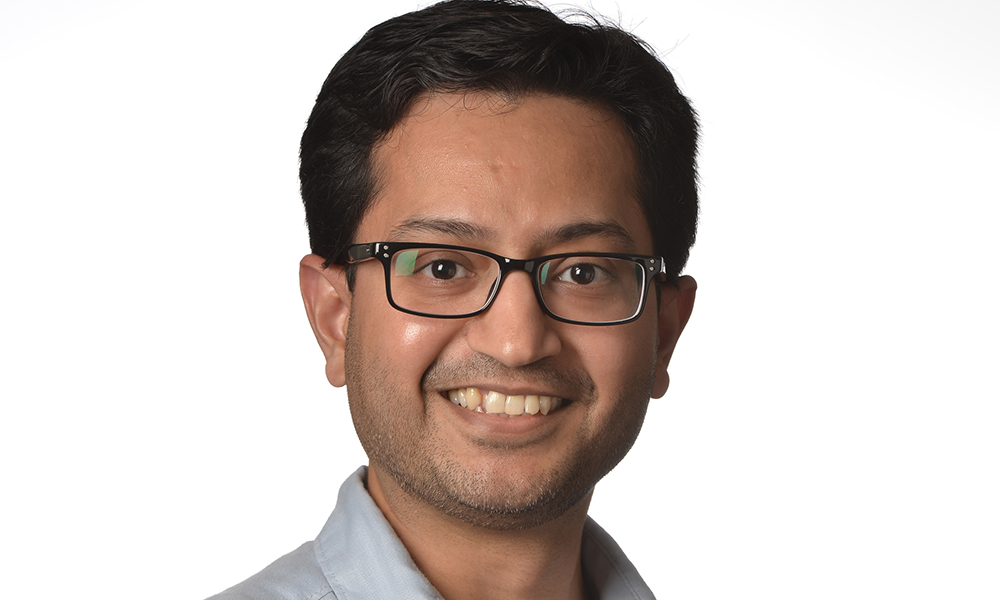 In the latest instalment of our Staff Profile series, we spoke to Dr Avinash Shenoy about his role as a Senior Lecturer in the MRC Centre for Molecular Bacteriology & Infection (MRC CMBI), and what he's currently working on with his team.
---
Introduce yourself – who are you and what do you do?
I'm a Senior Lecturer of Molecular Microbiology at the MRC Centre for Molecular Bacteriology & Infection (MRC CMBI), in the Section of Molecular Microbiology at the South Kensington Campus. Inflammasome signalling and caspases are at the centre of my group's universe. Some of the questions we address in my lab are: how do inflammasomes detect pathogens? How do caspases influence immunity & inflammation? How is human health affected by natural mutations in these genes? I am also the co-lead of the Bacterial Pathogenesis & Infection stream in the MRes Biomedical Research programme and the Director of the High Throughput Single Cell Analysis facility at the CMBI.
When did you join the College, and where were you working or studying before this?
My group has been up and running since February 2014, although I arrived at College in October 2013 after a postdoctoral stint at the Centre for Microbial Pathogenesis, Yale University, USA. Before that, I obtained MS-PhD degrees at the Indian Institute of Science, Bengaluru and a BSc in Microbiology & Biotechnology from the University of Mumbai.
What are you and your team working on right now?
Overall, we focus on the molecular circuitry that balances too much versus too little inflammation during infection. The actions of caspase-1, caspase-4 and caspase-8, which are integral to inflammasome signalling, are of main interest to us. Pro-IL-1β, a caspase-1 substrate, is the precursor of the highly inflammatory IL-1β cytokine and we described how it is turned over via the proteasome; ongoing studies could be deployed to reduce unwanted inflammation in the future. Collaborations as part of my Crick Satellite Group explored how the GBP family of interferon-inducible GTPases shape the inflammasome response to the intracellular pathogens Toxoplasma & Salmonella. We are also investigating an unexpected link between caspase-8, autophagy and mTOR and polymorphisms that disrupt this pathway in humans.
What's the most interesting part of your role?
The opportunity to address important and challenging questions in host-pathogen interactions and to work with some of the smartest colleagues and trainees.
What are your biggest passions and hobbies outside of work?
I can be often found enjoying modern dance at Sadler's Wells, Shakespeare at the Globe and tennis at Wimbledon or the O2 Arena. The annual Summer Exhibition at the RA is another favourite.
Top tip for working remotely?
Turn off email notifications and continue to have virtual coffees with your colleagues as you would in person at work.