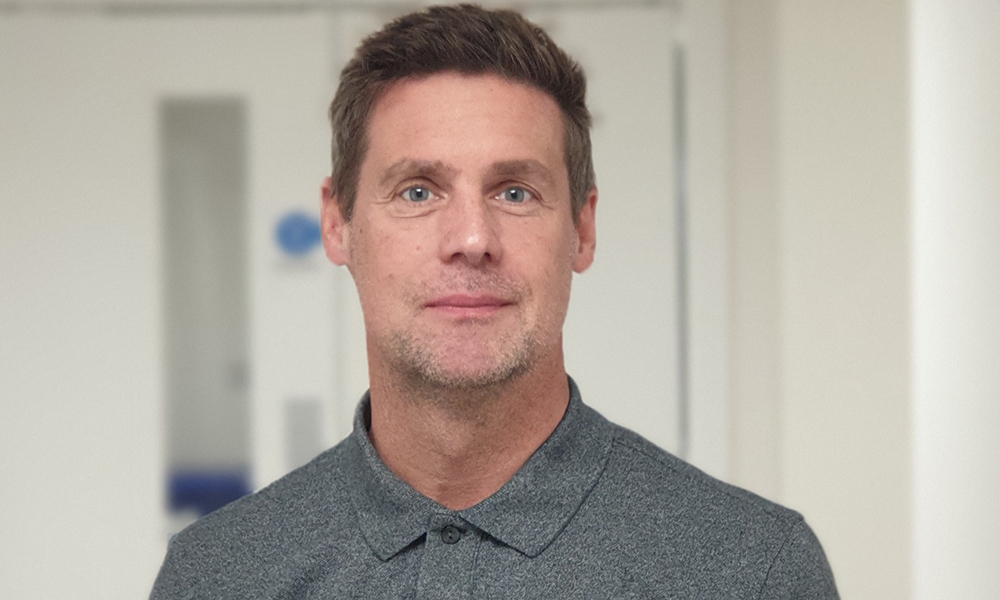 ---
Introduce yourself – who are you and what do you do?
I am a Clinical Reader in Molecular Haemato-oncology, which means I see patients with a particular type of bone marrow cancer and run a research lab that studies some of the molecular mechanisms that drive these cancers.
When did you join the Department, and where were you working before this?
I've been affiliated with the Centre for Haematology for a long time now, essentially since I started my PhD, over a decade and a half ago. Before that, I trained in Austria, in the beautiful city of Graz, where I also attended Medical School.
Can you tell us about what your role as a Co-Chair for the Department's Equality, Diversity and Inclusion (EDI) committee entails?
As the Co-Chair, I try to help Jessica [Strid], who really does all the hard work, with some tasks, and I try to encourage the people I interact with to 'think EDI' a bit more often. That includes me, by the way…
What do you think are the main barriers to achieving equality for all within our Department?
To me, the Department of Immunology and Inflammation already feels like an incredibly inclusive place of work – but then, many different issues can lead to inequality, and they are not always obvious to everybody. So, I think we just need to keep working hard to further improve our culture so that everybody feels they can raise issues and will be listened to.
What's the main thing that motivates you as a champion of EDI?
The initial trigger was the first-hand experience of how difficult it is to combine childcare with academic work. Also, my wife is an academic, and her experience with how women are still often treated in academia has made me quite angry, to be frank. Since I started to be more engaged with EDI, I have become aware of more and more issues I had never noticed before. This is linked to one of the goals I have – to make people like me, who don't normally suffer much from inequality and exclusion, become much more aware of the issues others might have.
When you're not working, what are your main passions and hobbies?
I love to spend time out in nature with my family, whether that's a walk in one of the lovely open spaces of Southwest London or a proper hike in some European mountain range. I also love to read, anything from contemporary Japanese to 19th-century Russian novels. And I am working towards becoming a beekeeper – if all goes well I'll have my first hive next year, on top of our garden shed!
---
Find out more about the Equality, Diversity and Inclusion (EDI) committee on the Department of Immunology and Inflammation's website.