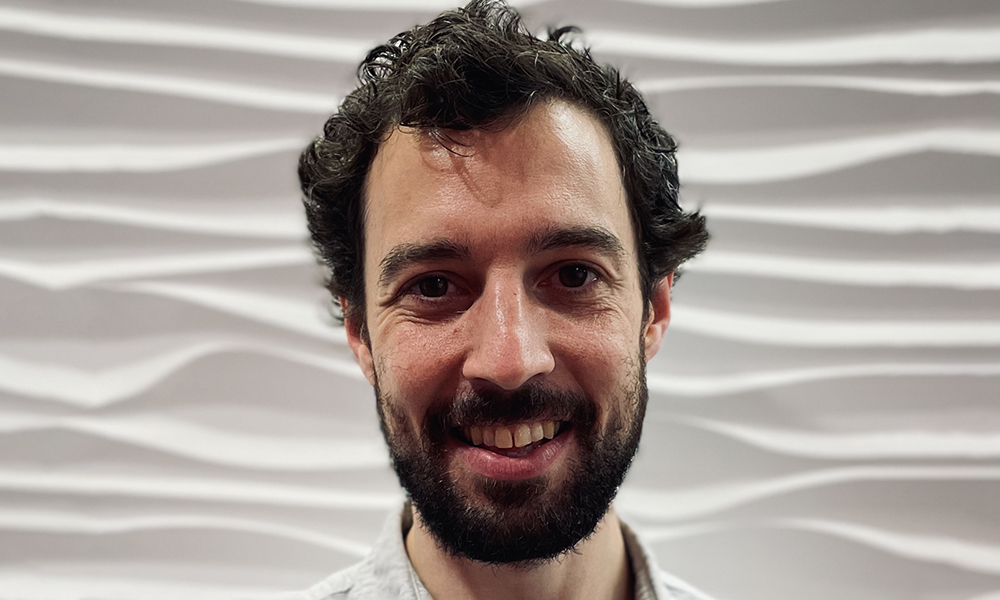 As part of our Staff Profile series, we spoke to new starter Dr Nick Crump, who recently joined the Department as a Kay Kendall Leukaemia Fund Intermediate Fellow.
---
Introduce yourself – who are you and what do you do?
I'm a Kay Kendall Leukaemia Fund Intermediate Fellow, based in the Hugh and Josseline Langmuir Centre for Myeloma Research.
Can you tell us about your career so far – when did you join the College, and where were you working/studying before this?
I joined Imperial at the start of the month, so am still in the process of finding my feet! I was previously at the Weatherall Institute of Molecular Medicine at Oxford University, as a postdoc working with Prof Tom Milne on enhancer dysregulation in MLL-rearranged leukaemia.
Can you explain a bit more about your research interests, and what you're currently working on as part of your Fellowship?
My background is as a chromatin biologist, and I'm interested in understanding the mechanisms that control gene expression, focussing on how they are disrupted in multiple myeloma. Like many cancers, myeloma is associated with widespread transcriptional and epigenetic reprogramming. My fellowship is focussed on exploring the epigenetic changes that happen during relapse to understand how drug resistance can arise without requiring genetic mutations – and find therapeutic targets to reverse this.
What initially sparked your interest in your current field of research?
We know that DNA mutations are common in cancer, and these can give the cells growth advantages such as drug resistance. However, there's been surprisingly little work looking at how spontaneous epigenetic changes can influence oncogenic behaviours. During my postdoc I profiled the chromatin landscape in leukaemia patient samples. I was struck by the fact that, even though they were genetically very similar, I saw differences in enhancer usage linked to differential transcription. I suspected that these sorts of non-genetic changes are quite common during cancer evolution, and I wanted to explore whether they may provide a convenient mechanism for cancer cells to acquire drug resistance.
What's the most challenging part of your role?
I'm not sure I've found that out yet! But I am discovering the extra responsibilities that come with the transition from postdoc to research fellow, such as building up a lab from an empty bench.
And the most rewarding?
I really enjoy engaging with other scientists to come up with new and unexpected ideas to explore, so am keen to get to know the work of the rest of the department.
Where do you see yourself in five years' time?
I'm looking forward to growing my lab to explore more questions, and also to playing a role in teaching in the department.
What are your biggest hobbies/passions when you're not busy at work?
Outside of the lab, I'm an enthusiastic, if very amateur, baker. I also plan to explore the many art galleries here in London.
And finally: what's one thing you'd like staff in the Department to know about you or your role that we haven't already covered?
I'm keen to collaborate, so if you have a project that would benefit from an understanding of gene regulation – come and find me in room 4S9B!