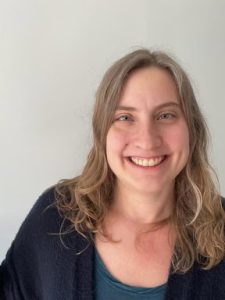 As part of our Staff Profile series, we spoke to Clinical Lecturer Dr Maria Prendecki who recently was awarded an MRC Clinican Scientist Fellowship. Here, she tells us more about her research background and interests.
---
Introduce yourself – who are you and what do you do?
I am a Clinical Lecturer in the Centre for Inflammatory Disease and an honorary Consultant Nephrologist in the NHS Trust. I have a clinical and research interest in ANCA associated vasculitis, and in particular how neutrophils contribute to disease pathogenesis.
Can you tell us about your career so far – when did you join the college, and where were you working/studying before this?
I first joined the college as an NIHR Academic Clinical Fellow (ACF) in Nephrology in 2011 and have done most of my clinical and academic training here. Following my ACF, I was an MRC Clinical Research Training Fellow supervised by Prof Fred Tam and Prof Charles Pusey. I was then fortunate to be able to start an NIHR Clinical Lecturer post straight after my PhD while I finished my clinical training and I have just been awarded an MRC Clinician Scientist Fellowship.
Can you explain a bit more about your research interests, and what you're currently working on as part of your fellowship?
The focus of my research is to understand how neutrophil heterogeneity contributes to the pathogenesis and spectrum of disease in ANCA associated vasculitis (AAV). AAV are a group of systemic autoimmune diseases with severe clinical features such as kidney failure or lung haemorrhage. Neutrophils are key to disease pathogenesis as they are both target of the autoantibody and mediators of vascular injury. There are two different subtypes of AAV mediated by different autoantibodies (MPO and PR3) with distinct disease characteristics. During my fellowship, I plan to phenotype neutrophils subsets in AAV, including a transcriptional, functional, and biophysical phenotype, with a focus on comparing MPO and PR3 associated disease. Ultimately, I hope this will enable more accurate definition and tailored treatment of disease subtypes based on cellular and immunological phenotype.
What initially sparked your interest in your current field of research?
I developed a love for neutrophils during my PhD working on the P2X7 receptor in autoimmune kidney disease. I like a challenge and the fact they have a reputation as difficult cells to work with probably appealed to me on some level. As a clinical nephrologist I think patients with vasculitis are some of the most interesting patients we see, and can also be challenging in terms of diagnosis and treatment. Patients with vasculitis live with a difficult balance of immunosuppressive treatments and their associated risk of complications versus potential for relapse. I hope by increasing our understanding of the pathogenesis of AAV this will eventually lead to more targeted, cell-specific treatments with the potential to lead to direct benefit to patients.
What's the most challenging part of your role?
Balancing clinical and academic work can often be a challenge, particularly over the last 6 months as I've started working as a consultant. I'm looking forward to starting my fellowship and having more time to dedicate to research.
And the most rewarding?
I love planning experiments and discussing new results with the team.
Where do you see yourself in five years' time?
Hopefully leading my own research group as I'm coming to the end of a successful five year fellowship.
What are your biggest hobbies/passions when you're not busy at work?
I love to cook and enjoy trying out recipes from all over the world. I also have a love/hate relationship with running.