The Graduate School was delighted to host the fantastic Ig Nobel Awards Tour Show on Friday 17 March for the twelfth consecutive year. Presented by the wonderful Marc Abrahams, co-founder of the Annals of Improbable Research, the Show seeks to make you laugh, then make you think with research that's maybe good or bad, important or trivial, valuable or worthless.
Marc was joined on stage by several winners of the Ig Nobel Prize, who presented their research in a hilarious and fun-filled evening. This year, Marc was joined by the following prize winners:
Mathematics – Dr Elizabeth Oberzaucher: Mathematical Analysis of the Man who Fathered 888 Children)
Management – Raghavendra Rau: Some Business Leaders Acquire a Taste for Disasters that do not Affect Them Personally
Biology – Thomas Thwaites: Living as a Goat
Also on stage were the QI Elves, who gave dramatic readings from bizarre-seeming research studies, including, "On the Reception and Detection of Pseudo-Profound Bullshit," "From junior to senior Pinocchio: A cross-sectional lifespan investigation of deception", and "Unskilled and Unaware of It: How Difficulties in Recognizing One's Own Incompetence Lead to Inflated Self-Assessments."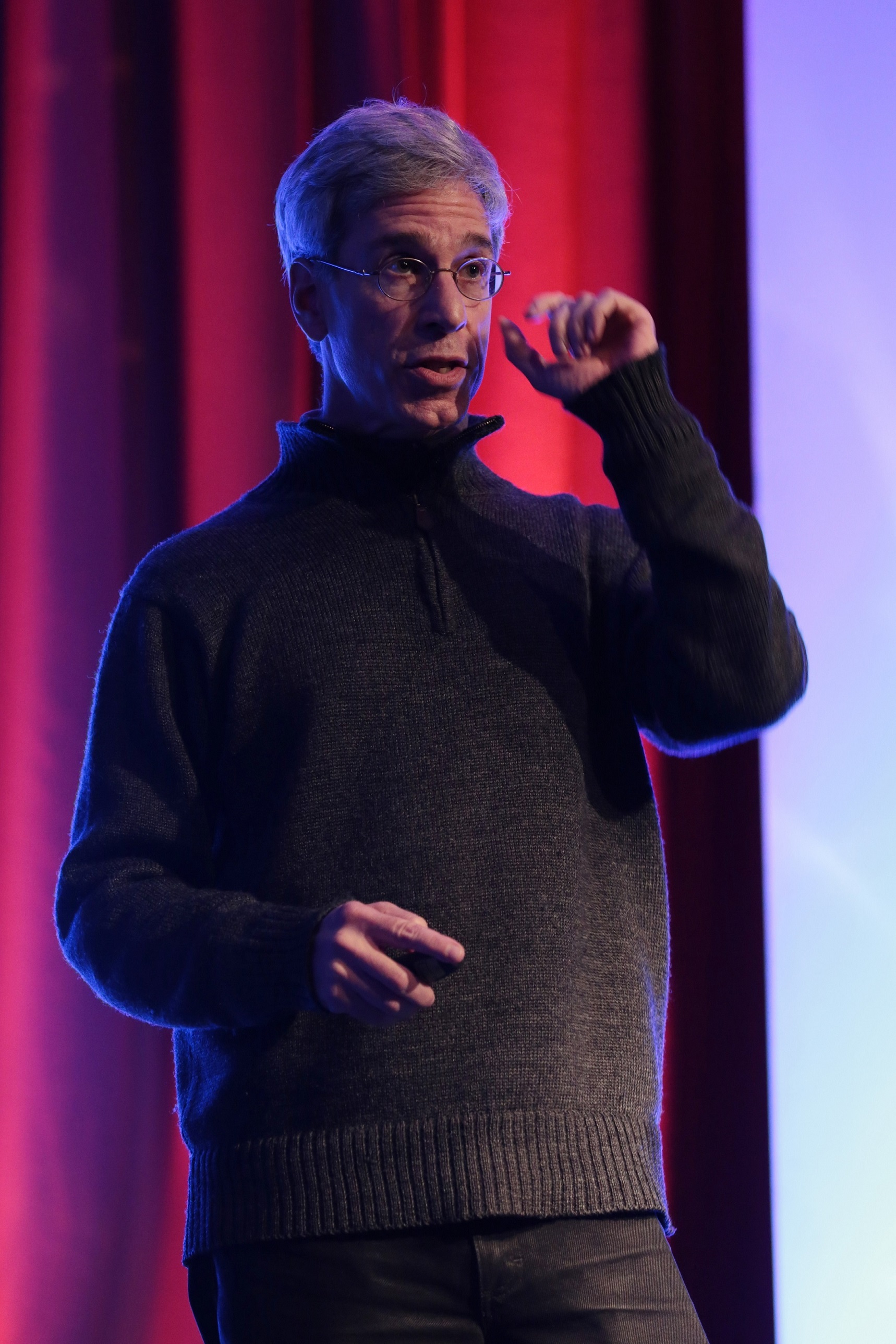 Dr Elisabeth Oberzaucher of the University of Ulm, Germany, presented mathematical analysis of how Ismail Ibn Sharif, ruler of Morocco from 1672 to 1727, successfully fathered 888 children! Ismail had four wives and is said to have had up to 500 concubines, but even with more conservative parameters the numbers suggest he could have had fewer than 100. Elisabeth's analysis focused on how many times a day Ismail would have had to have sex in order to sire so many children, with the resulting estimate being around once a day for thirty-two years. Sadly, the majority of Ismail's children died shortly after his own death, as they fought amongst each other for the throne.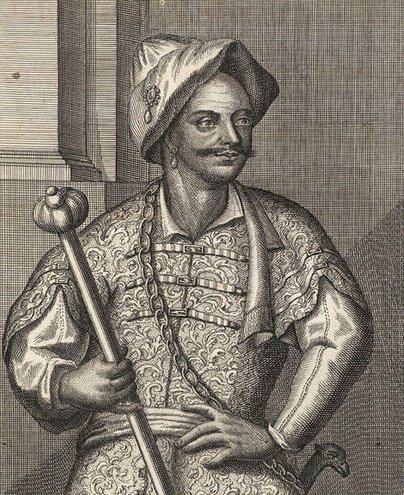 Professor Raghavendra Rau of the University of Cambridge presented analysis of how exposure to disasters in their early lives impacts CEOs' likelihood to take risks. The results suggest that those who experienced disasters without extremely negative consequences were more likely to lead aggressive-behaving companies, whereas those who saw the negatives were likely to behave more conservatively. Who would have thought it!
Thomas Thwaites decided to take a holiday from the angst of being human and become a goat. To achieve this dream and don the identity of Goat Man, Thomas built a suit of limbs he could wear, and acquired a rumen to strap to his chest, in which he could deposit the Alpine grass he chewed. Whilst struggling to completely detach himself from his human prison, Thomas did succeed in bonding with the herd, even making a good friend in goat number 17!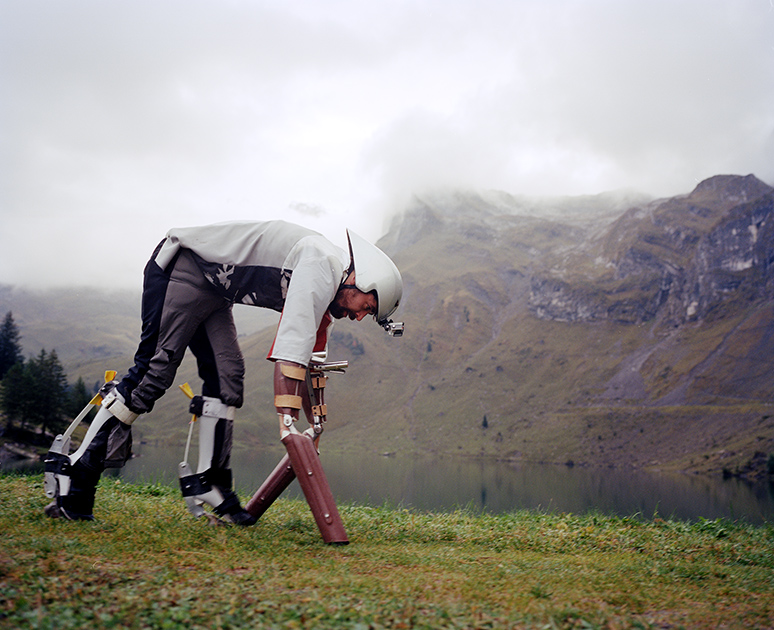 The Show was rounded off with David Kilgour explaining with various charts why Britain's Ministry of Defence is so, um, efficient. And with it, another fantastic Ig Nobel Awards Tour Show was brought to a close. It always promises to be an incredible evening, so please keep an eye out for the thirteenth consecutive Show in Spring 2018!