In search of an activity to build bonds and healthy competition between the PhD cohort at the CEP, we found the Ultimate Team Building Experience as the best option. It offered a novel way to explore the City of London helping our first year students to get a taste of what this city has to offer whilst getting to know their peers in an unconventional way. Following up the activity with a lunch discussion helped the students to get familiarized with other research topics and get a sense of the wide variety of topics our department holds. We would definitely recommend this activity to other departments and would love to turn this into an every-year activity.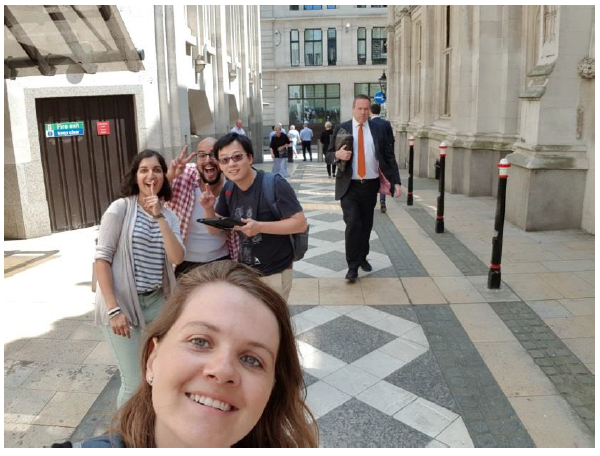 Our day started at 9:00am at the Escape Entertainment offices (ldn.escape-entertainment.com) where we were split into four teams of four people. This were chosen in a way that would promote teams with members of different research areas. We were given instructions on the outdoor game and a tablet with GPS and the riddles to solve, in increasing difficulty levels. We had the good fortune of having the perfect weather for the activity, and we managed to visit iconic places such as Saint Paul's Cathedral, The Royal Exchange, and the Guildhall art gallery. Even, one of our groups got a taste of the international jet-set scene and spotted Angelina Jolie!… he couldn't help himself and bragged about it for a week! The entire activity culminated with a lunch the day after where we had time to talk about how this activity had helped bringing a sense of community and to share the different research topics everyone is involved in.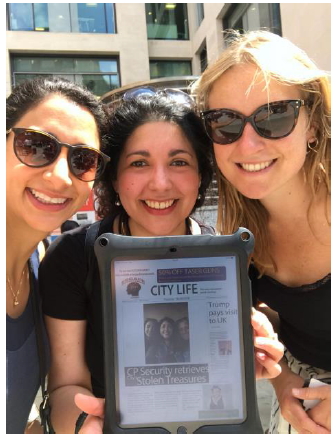 Overall the activity was a big success. Everyone enjoyed it and said that got more out of it than they expected. As part of the discussion during lunch, some ideas on how to improve came up, such as:
Attendance rates could improve. Although at the end we had close to 20 participants,these were the ones that are normally very much involved in departmental activities. In future editions, a bigger effort could be done to promote the event in a way that appeals to those less interested.
The activity had to be split in two days mainly because of other research commitments. In the future, supervisors could be more flexible and even encourage their entire teams to take part.
Finally, we would like to thank the Graduate School for providing sponsorship for this event via the Research Community Fund.