On Wednesday 13th of February 2019, the second event in the Cross-CDT series took place – a total of 14 PhD students from different 3 different CDTs gathered to face the tasks that needed to be solved. The students divided in to two teams and were required to work together to solve different puzzles in order to beat the clock (and each other), to escape and unlock their respective 'rooms'. As this was the second of the scheduled activities, many of the students were already acquainted and were able to jump to the tasks at hand instantly.
The theme of the first room was "Project D.I.V.A" and the second, "Dark side of the moon". Both adventures had their own unique set of fun challenges, questions and tasks which needed to be solved and which put our team work and skills of inquiry to the test. It was a welcome distraction from our PhD work and a reminder that from time to time, we also need to enjoy ourselves.
After an initial struggle both teams managed to escape their respective rooms – rooms. It was great to receive the "Mission accomplished" announcement!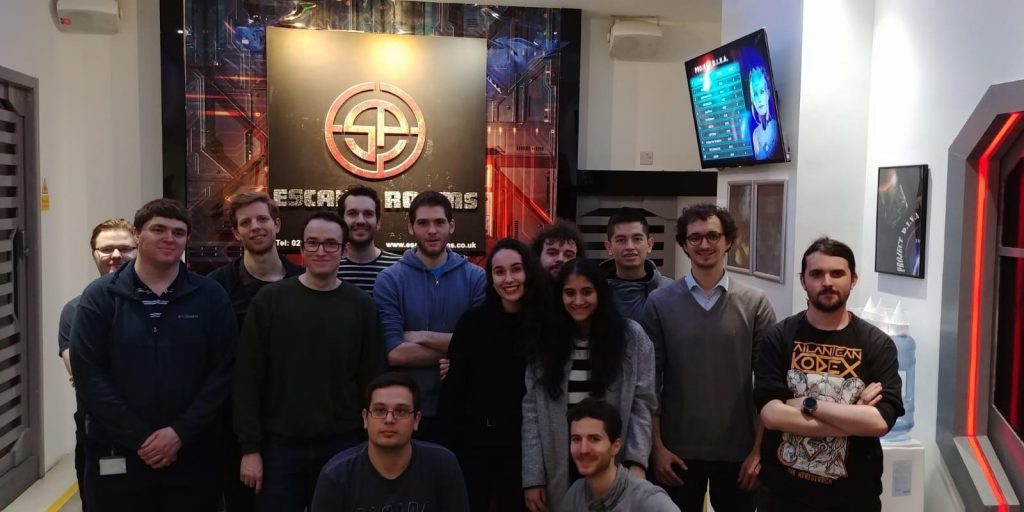 Following the escape room activity, the students who still had some energy left, decided to go to the pub to reward their hard work. This gave the group the opportunity to chat and share experiences.
Overall it was a great event and we are all looking forward to the next!
We would like to extend our thanks to the Graduate School for financially supporting this cohort building activity.