I'm on the MRes in Biomedical research course and many, if not all, of the career talks, resources and email adverts are all veering towards academia. Not to say this isn't a good thing, many of us want to go down the academic route. However, my fellow reps and I have identified that there is a sizeable proportion of our course who do not want an academic career or are yet to be successful in securing one.
With that in mind, we planned a careers event and an informal reception not catered to academia. We scouted and contacted people from our course and allied courses who are in industry, public health, or alternate careers such as consulting. This led us to our 6 brilliant panellists who happily came to our event to share their wisdom and inspire us.
Post-panel we had a reception where we all drank, ate, and mingled with our panellists as well as each other.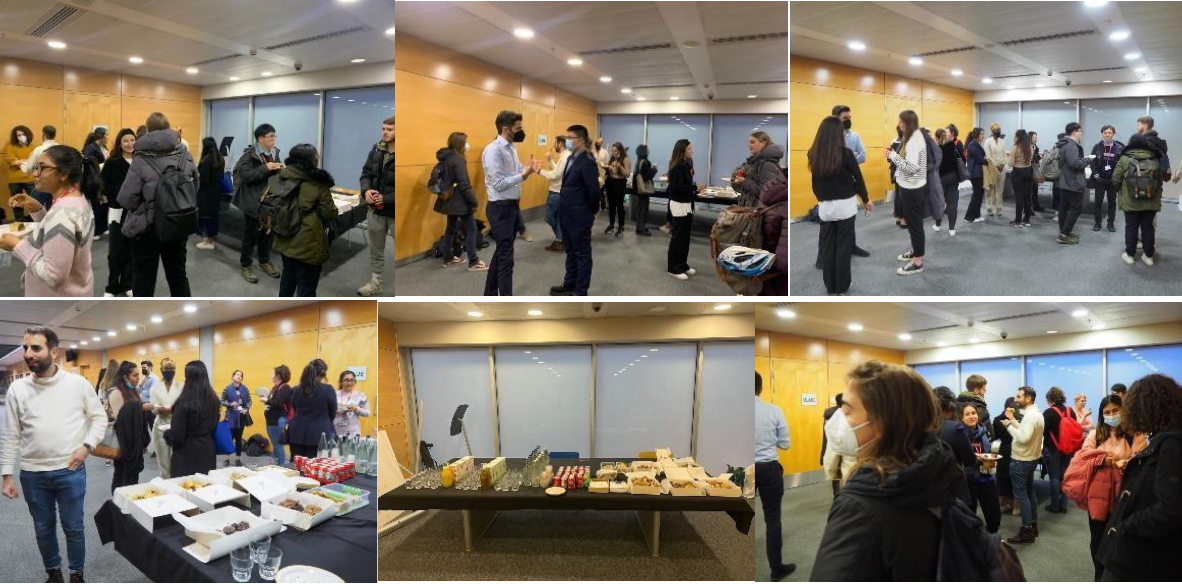 Thirty-one students attended the event and kindly provided us with feedback post-reception. All students were grateful to find out more about other career pathways and are now feeling more hopeful about their futures.
Quotes from our peers included: "It was really interesting to know the various sectors you could go into after graduating from the course" "I loved how honest the speakers were about struggles in their career journey and it gave me a lot of confidence going forward in my career"
Our degree provides us with many transferable skills which can allow us to break into many other sectors outside academia; however, this can be challenging if this field is unknown! My fellow reps and I, with the support of our course management team, were honoured to be able to give our peers a space to open the discourse whilst having fun.