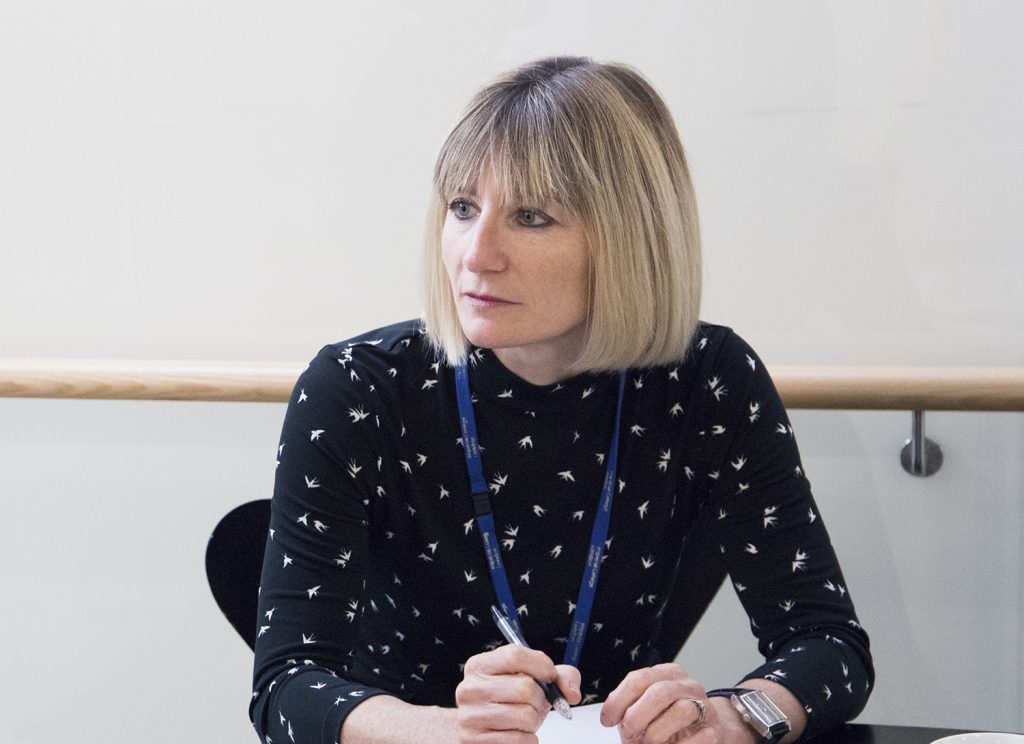 Joanna Thompson is the Department Manager for the newly formed Department of Metabolism, Digestion and Reproduction. We caught up with her to find out what the role entails and her plans for the new department.
Who are you and what do you do?
I am the Department Manager for the newly established Department of Metabolism, Digestion and Reproduction.
When did you first join Imperial, and where were you working/studying before?
Now I'm going to be showing my age! I joined the Registry in what was then the Royal Postgraduate Medical School in 1994 after graduating from university. After a few years in the Registry, I moved into the Department for Postgraduate General Practice, which dealt with courses for GP trainees and existing GPs. I was responsible for working closely with three GPs who were based in Barnet and Hertfordshire, developing training courses for GPs and organising various conferences. During this time, I was also studying for a part-time MA in Marketing, so I found myself combining work with studying and preparing a thesis! In 2000, I moved into what was then the Department of Medicine, and have never looked back.
I've had four periods of maternity leave, in fairly quick succession between 2001 and 2008, and in 2009 was seconded into the Department Manager role for Neurosciences.  Since 2003, after the birth of my second child, I requested flexible working and have been working part-time ever since.  With the newly-formed Department of Medicine coming into existence in February 2010, I took up a Divisional Manager role in Immunology and Inflammation, and then in 2017 was successful in getting the newly-created Deputy Departmental and Operations Manager role.  From October 2018 until the end of July 2019 I was the Acting Department Manager for the then Department of Medicine.
Two months on from the launch of MDR, what has been the most enjoyable aspect of starting a new Department?
Getting to know the new people, and learning about their roles and about all the research going on in the Department.
And what have been the most challenging?
MDR has been brought together by groups who were previously in either the Department of Medicine or Surgery and Cancer, and as such have different ways of working.  One of the challenges is trying to encourage consistency across how we do things.  It's also been difficult to ensure the administrative resources that we have are distributed in a fair way.  I've established a structure but within the administrative team, we are going to be regularly reviewing this to see what works well and what doesn't. And identifying all of the space that we occupy!  The Department has a presence on most campuses!
What sort of culture would you like to foster within the Department?
An inclusive, transparent and supportive culture. I want to ensure opportunities are available to all those who are eligible and to create a working environment where individuals know that their voice is heard.
What are your goals and hopes for the new Department?
To work closely with the Head of Department to foster an environment that is friendly, supportive and productive.
Are there any initiatives, resources or schemes within the College that you would like to highlight to staff in the Department?
The Mental Health First Aiders are a vital resource, and can be identified by the green lanyard that they wear.  The Department runs an excellent mentoring scheme and the pages for this are currently being updated, so look out for more info regarding this.
What are your biggest hobbies and passions outside of work?
Having four children who are all sporty means that most of my time outside of work is spent on the touchline of some kind of sporting field, be it netball, hockey or football! Come rain or shine (or even snow) I am an avid supporter! I also enjoy exercising and go to the gym regularly. I love running and try to fit in a few outdoor runs each week as it helps me to clear my head. It's also the only thing I do on my own, as none of my children ever want to run with me!  I'm currently training for a half marathon so have been doing even more running than normal.
And finally, if you could time travel, when/where would you go?
The Great Gatsby era!  The fashion and the music of the 1920s make this an interesting period to visit.