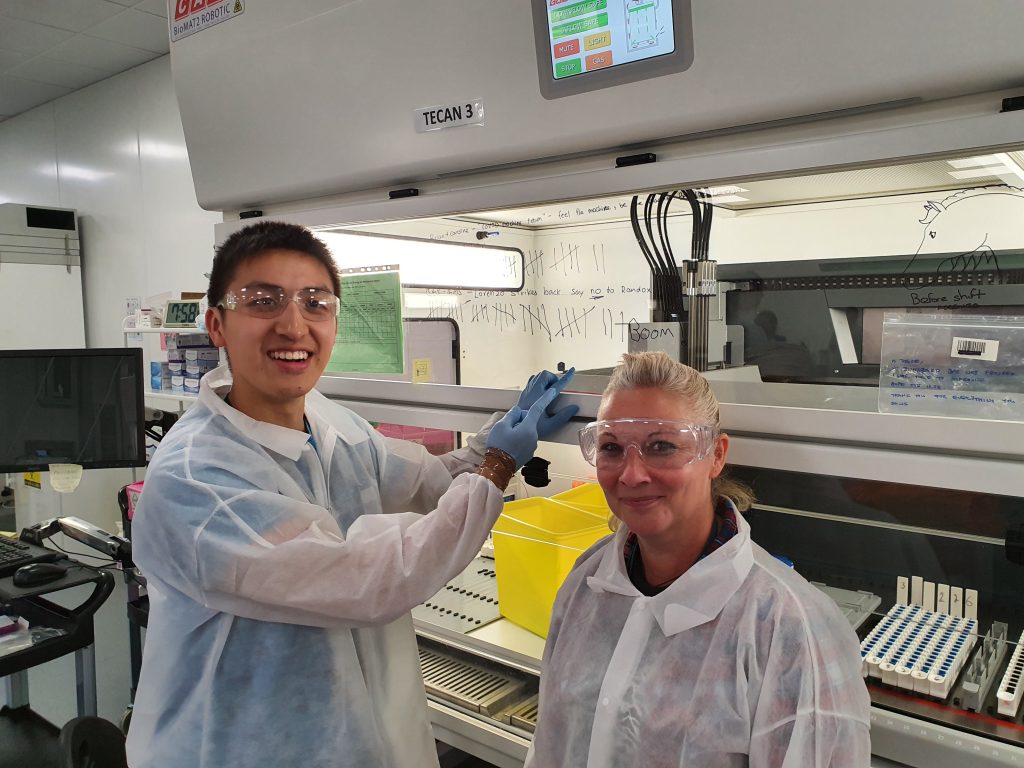 Brian Leung, Research Postgraduate in the Department, has been on secondment at the UK Lighthouse Labs Network during the COVID-19 crisis, helping run the lab side of swab testing. He tells us about the work and his experiences the week the UK Biocentre reached the milestone of 500,000 tests conducted since it started testing in April.
How are you contributing to Covid-19 testing efforts?
I am part of a team of volunteers (around 200 across academia, civil service and industry) that answered the call to bring our daily expertise as biologists to help run the lab side of swab testing. We are based at the UK Biocentre at Milton Keynes and currently staffed 24/7 to ensure that testing capacity is met. As I write this, it is week 5 of night shifts for myself!
What has been your experience so far?
The buzz and atmosphere among the team and within the lab keeps us going all night long. It has been a privilege working alongside a diverse group of scientists and will definitely keep in touch with everyone. Anyone with good ideas can contribute to the procedures we use in the lab and we have anyone from undergraduates to PI's (principal investigators that would normally run their own research group) running side by side. I have pretty much experienced the full gamut of the sample testing workflow here at the UK Biocentre: manual processing samples, automated sample processing (Tecan robots), Kingfisher automated RNA extraction and qPCR plate preparation (Tecan robots).
Automation and robotics have been key to scaling up our testing at the UK Biocentre #Lighthouse lab. They run in special containment hoods to ensure all samples are processed safely. pic.twitter.com/3gKmgfrKN0

— Tony Cox (@The_Soup_Dragon) April 30, 2020
What will take away from your secondment?
Where there is a will and leadership, science can bridge the gap between everyone. Its been a very different experience from the academic research experience and gives a very appreciative insight to what biomedical scientists in the NHS have had to do before we stepped in to do a large amount of PCR testing. I have also made many friends that I will be keeping in touch with, many of them outside the field of microbiology.