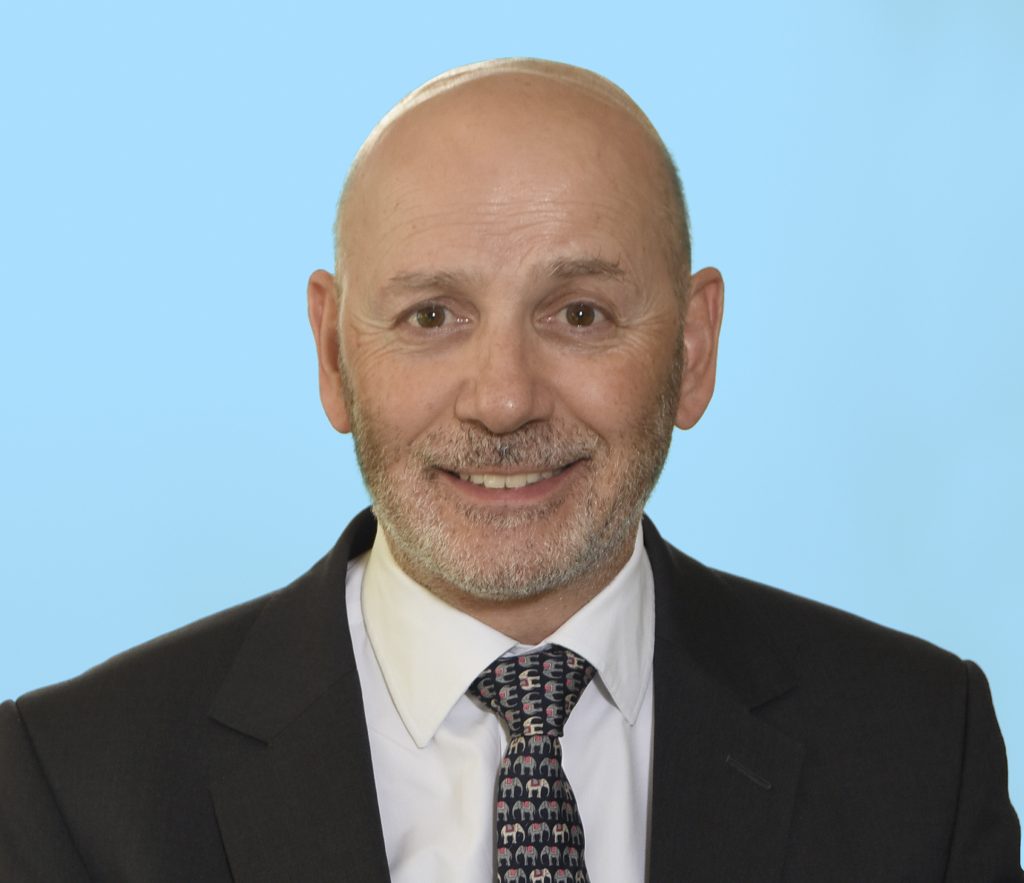 Congratulations to Nick Panay who was recognised in the latest round of academic promotions and promoted to Professor of Practice (Gynaecology). We met with him to find out more about his background, research, and wider thoughts on the health sector.
Introduce yourself – who are you and what do you do?
I am a consultant gynaecologist and subspecialist in reproductive medicine at Queen Charlotte's and Chelsea & Chelsea and Westminster Hospitals. I am proud to have recently achieved an academic promotion from Honorary Senior Lecturer to Professor of Practice at Imperial College London.
I am the lead for the menopause and PMS clinical services at both hospitals and I am also the founder and lead for gynaecological endocrinology research in the Women's Health Research Centre for Imperial College NHS Trust, Imperial College London and Chelsea and Westminster Hospital. My team of fellows, consultant colleagues and research nurses run an active research programme consisting of translational, clinical and pharmaceutically sponsored research in menopause, premature ovarian insufficiency (POI), premenstrual syndrome, androgens and contraception.
I am past chair of the British Menopause Society, President Elect of the International Menopause Society, council member of the Royal College of Obstetricians and Gynaecologists and past President of the O & G section of the Royal Society of Medicine.
What first inspired your interest in gynaecology?
I was initially inspired to follow a career in Obstetrics and Gynaecology (O &G) because O & G offered so many options to specialise in both the medical and surgical aspects of medicine, and also gave me the opportunity to make a positive impact in people's lives at important times such as childbirth.
I sub-specialised in the field of gynaecological endocrinology and specifically menopause and PMS because I felt there was an unmet need to improve women's quality of life and prevent the long term consequences of premature menopause such as osteoporosis, cardiovascular disease and dementia.
One of my key mentors in my career was Professor John Studd who was a pioneer of menopause medicine and sadly passed away recently. It was his inspiration as a research fellow that consolidated my belief that this was the sub-specialty that I wanted to follow for the rest of my professional career.
What is the most interesting piece of research/project/study you are currently working on?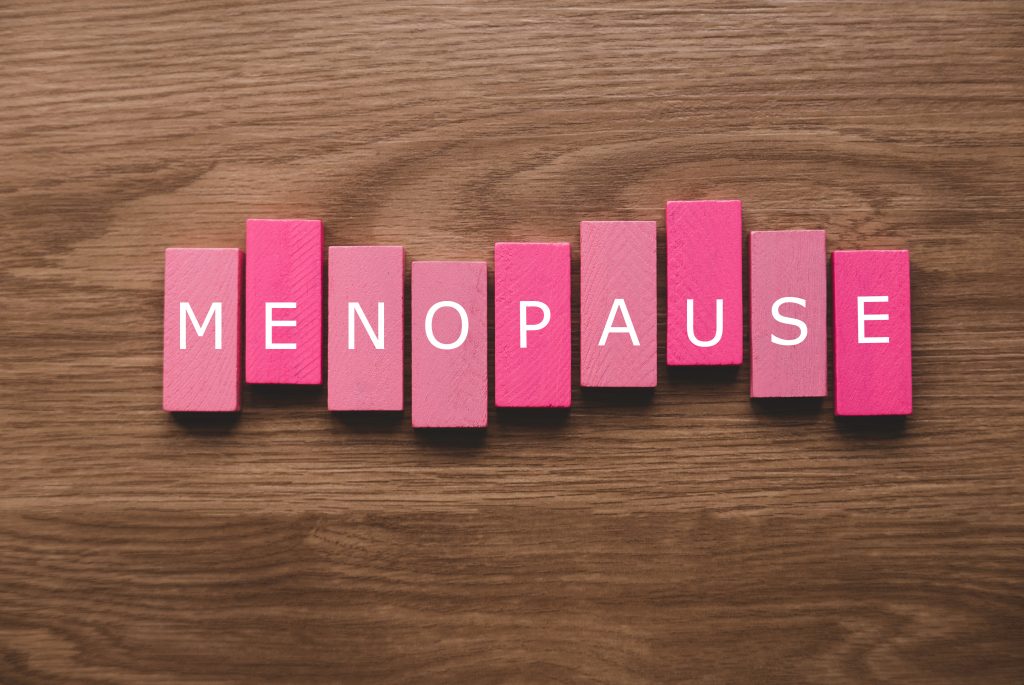 One of the biggest challenges in menopause medicine is finding effective therapeutic strategies for women with complex medical problems such a breast cancer, other gynaecological cancers and cardiovascular problems. The problem is that the most effective treatment, hormone replacement therapy (HRT), is usually contraindicated in these women. As a result, many women suffer the consequences of medical and surgical menopause leading to very poor quality of life.
A new therapeutic strategy has emerged from basic research which uncovered the likely origin of menopause symptoms. The problem commences during the menopause transition in the neurokinin (NK) neurones of the hypothalamus which hypertrophy, particularly in genetically predisposed women, leading to menopause symptoms such as hot flushes, sweats, insomnia and mood changes.
Antagonism of the NK receptors in early clinical trials resulted in relief of menopause symptoms to a degree only previously achieved with HRT. I am global Chief Investigator for a clinical trial programme which if successful, could result in registration of this novel medication that could ultimately benefit women in menopause for whom HRT is not an option; this should make a huge difference to their quality of life, general wellbeing and ability to function normally.
What has been the proudest achievement of your career so far?
Premature ovarian insufficiency (premature menopause) which occurs before the age of 40 years results in poor quality of life, subfertility and a predisposition to osteoporosis, cardiovascular disease and dementia. The scale and causes of this problem still remain poorly defined due to fragmented research and lack of prospective clinical trials. My team and I have developed a global Premature Ovarian Insufficiency registry supported by grants from Imperial College to facilitate research into the cause and management of this distressing condition.
Numerous academic centres have registered to enter information into the database globally thus far in locations as diverse as China, Chile, Russia and Australia. I was granted a guest professorship in Beijing, Capital Medical University to facilitate this collaborative research work in POI; the registry was translated into Chinese and many women's data have already been entered. It is hoped that ongoing collaboration with Beijing and other centres will yield results which will help us better understand this condition and optimise management options.
I also initiated a research call with the National Institute of Health Research (NIHR) and collaborated in the bid for a premature ovarian insufficiency project which was recently awarded a large grant by the NIHR. The Imperial Gynae Endo unit is about to embark on this NIHR funded multicentre UK study to examine the long term effects of the contraceptive pill compared to HRT in these young women to optimise their wellbeing and long term bone, heart and brain health. This study will run in parallel with the POI registry collaboration.
What do you consider to be the key challenges in healthcare and medicine that we need to overcome in the next 20 years?
In my view, one of the key health challenges in healthcare and medicine in the next 20 years will be as a consequence of an ageing global population. It is estimated that by 2025, 1.1 billion women globally will be post-menopausal (12% of the entire world population). More and more ageing people will be supported by a relatively smaller proportion of younger people. Declining health results in reduced productivity in the workplace as well as increasing the burden on our health services.
It therefore behoves us to ensure that the incidence of non-communicable diseases such as osteoporosis, cardiovascular disease, diabetes and dementia are kept to a minimum. If not properly addressed, an increasing amount of our healthcare resources will be spent on managing the outcomes of these chronic conditions rather than on cancer and infectious diseases. This is particularly pertinent given the recent Covid 19 pandemic.

It is therefore vital that we invest our resources now into preventing these diseases rather than trying to treat them when it becomes too late to achieve more favourable outcomes. The future of menopause medicine, and my main objective as Professor of Practice at Imperial and future President of the International Menopause Society, will be to prioritise resources for education and research into optimising pragmatic approaches such as lifestyle, diet, exercise that can be applied globally, even in the most under-resourced countries in the world, as well as developing evidence-based hormonal therapies and alternatives that maximise benefits and minimise risks.