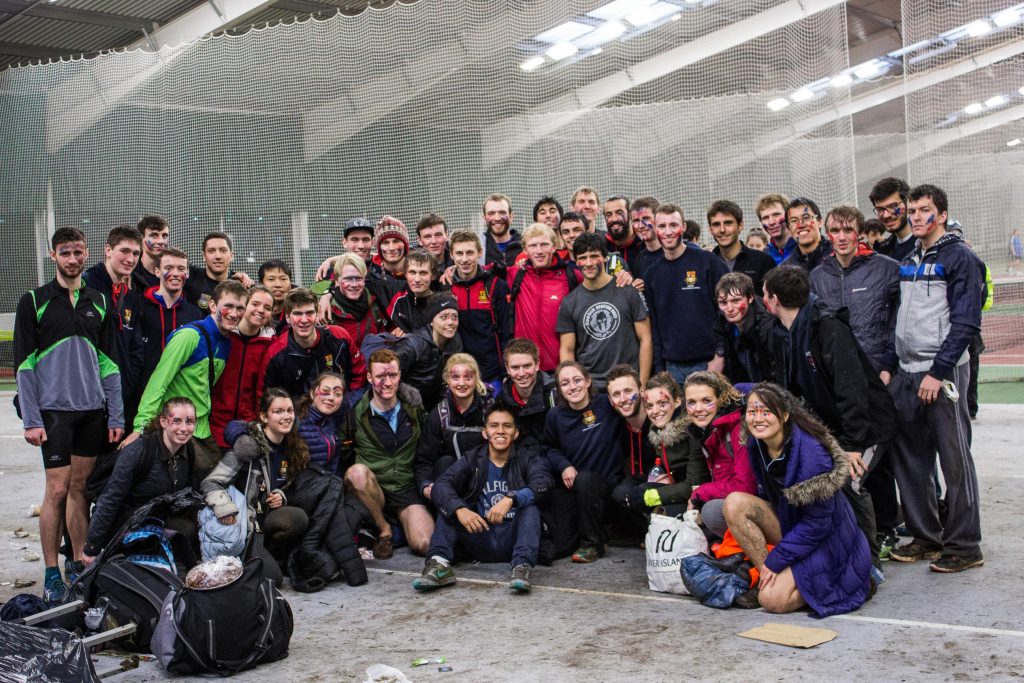 On the 6th of this month, a Saturday, 48 Cross Country runners represented Imperial College in Gloucester at the BUCS Cross Country race of 2016.
If you didn't know, BUCS stands for 'British Universities & Colleges Sport'.
The whole trip was organized and hyped up by our wonderful ICXC&A committee, who had put lots of work in to get us there, have a good time (especially for BUCS freshers – like me) and be safe.
And I did have a good time. The whole BUCS 2016 experience began with a text from a mysterious 'GH'. The one and only Gary Hoare.
As how I think the myth goes, he was once a member of this club… If you want to know the rest, why not join the ICXC&A club and find out for yourself?
Anyway, the message contained my first challenge: #BakeOrBooze
I was to bring baked goods along with me for post-race consumption, and if not, I would have been "fined accordingly." Not sure what it meant, but it probably involved paying for booze.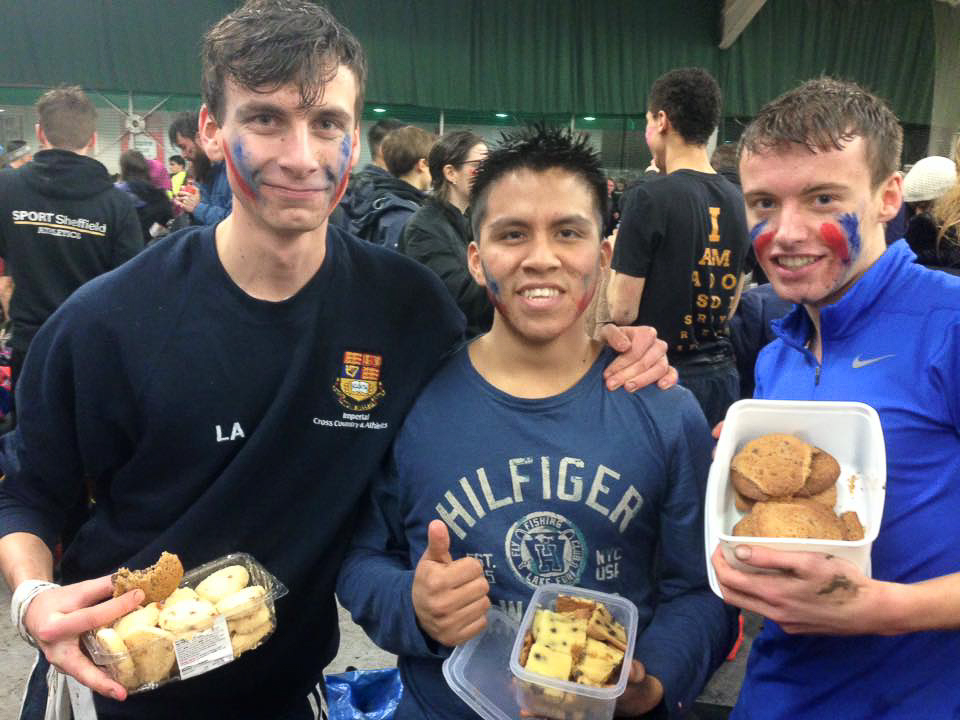 It was truly the first time I baked anything, EVER. If you read my previous XC blog, then you'll know bringing baked goods to races is a tradition of this club, and I got to bake something this time. Though I didn't get an image of my pride, I got this:
I stayed up 'till 2 AM to finish baking, and I paid back my sleep-debt in the coach as we were on our way to Gloucester. We had left on Saturday morning, and the trip had taken about 2 – 3 hours.
Upon arrival in Gloucester, the colder weather and the sound of heavier rain woke me up. Passing by the course, we saw the big, green park in which we would be running laps, but also a large puddle probably was due to the rain. Probably.
I initially thought we had to stay outside, in the rain and cold, as we wait for the races to start, but all runners got a space in a sports complex – with a roof – nearby. As time passed by, I was shocked to see how many university students were in such a small space.
We were all brought together in one area for one purpose – to compete and represent our unis/colleges in this race. But also to get muddy. After all, #mudisgood.
Everyone was putting on face paint, chatting, getting to know others in their respective teams better, smiling, making memories.
As I had brought a DSLR camera, I tried to capture some of these memories digitally to look back at a year from then or even in later years.
Then the Men's A race began. It was 10.2 km long, and it was completed insanely fast by Chris Olley – our fastest runner- in 32m:54s. The Women's race followed, and our speediest girl, Sarah Johnson, finished her 6.1 km race in 24m:22s.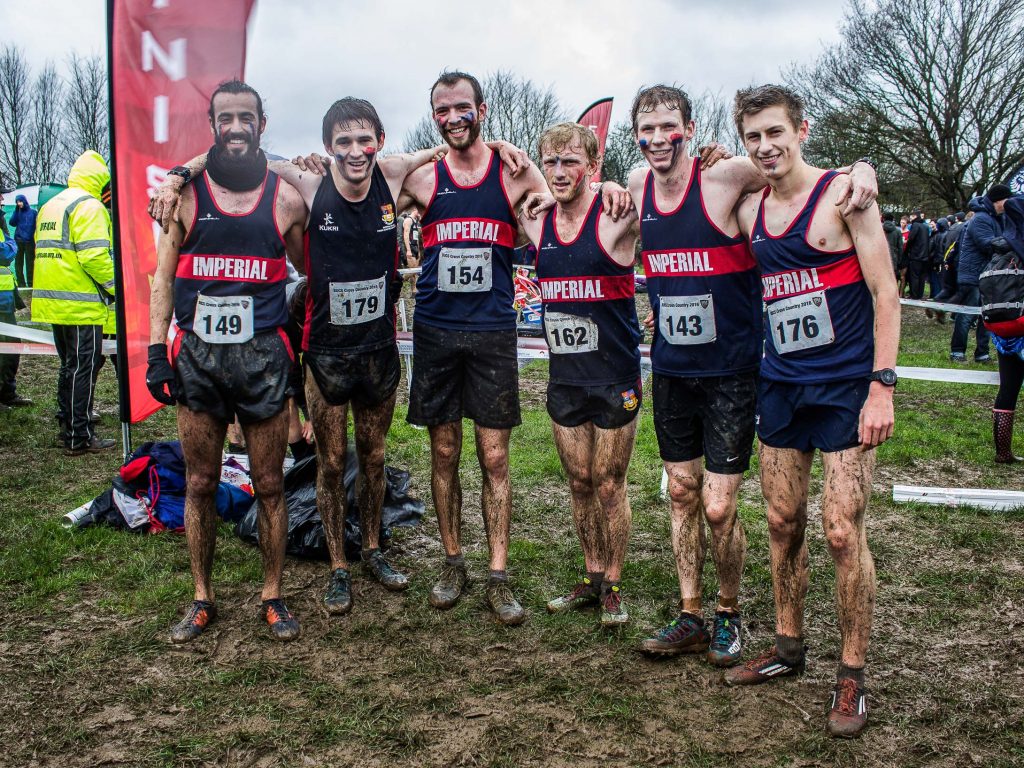 The Men's B race was last, and at this point, the track was SUPER muddy. As over 1000 people ran several laps in the race course, all the grass was pushed under the rain water and mud in some areas.
I knew it would be having a hard time washing my clothes when I got home. Nonetheless, I ran and completed my 7.3 km race in 35m:41s.
After finishing the race, besides thinking that I should train more, I headed directly to my things to drink some water. However, I had forgotten about our second challenge: #memento.
The BUCS freshers were to "take a part of the course" with us to "curry and beyond". We had curry for dinner, you see.
I only remembered when I noticed other Imperial runners with barricade tape from the course used to border it.
As I removed my muddy shoes, I realized I had a small plant – with leaves and root – stuck inside. I decided to keep it as my #memento. And I still have it to this day!
Back at the travelodge we were staying at, we got cleaned up and got ready to party the night out in tie dye!
While we got ready, GH sent our third challenge: #BUCSSELFIE
This one required to take a selfie of "minimal dignity, and maximal hilarity". I think I nailed it: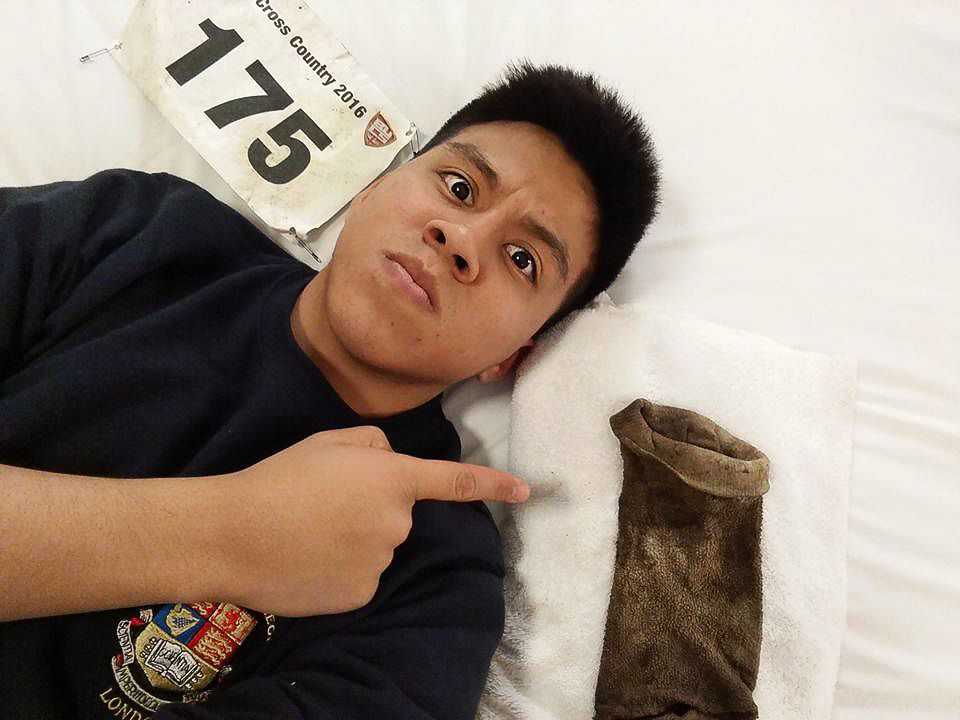 Then we headed for dinner!
We had curry at a BYOB curry house. It had low tripadvisor ratings and the wait for curry was too long. But I didn't care about that really. During the long wait, I got to know some of the others XC runners from Imperial much better through conversation and never-have-I-ever.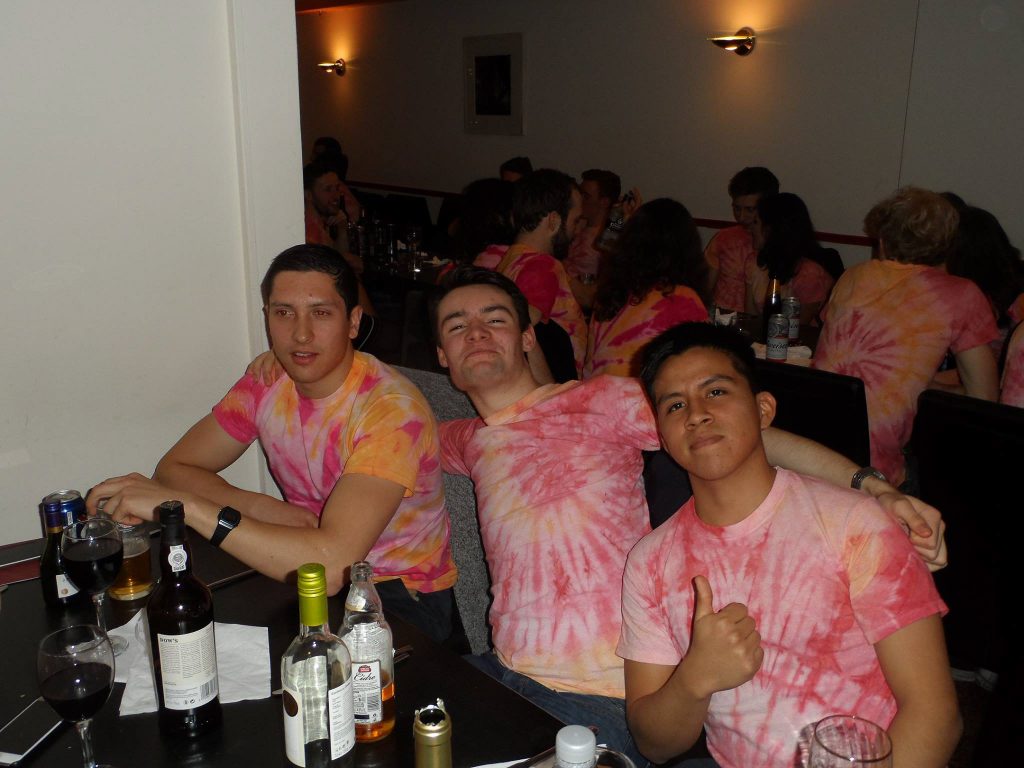 Our next stop was the BUCS afterparty where we would meet the students from other unis/colleges that we competed against in the morning, but the cue was … you guessed it… too long.
We settled for a Spoons, which was literally next door to the club. It had all we needed – a dancefloor. The fun came with us 🙂
The rest of the night involved dancing, chanting, trying to dance with girls from other unis, but mainly enjoying the night with people I can now call friends.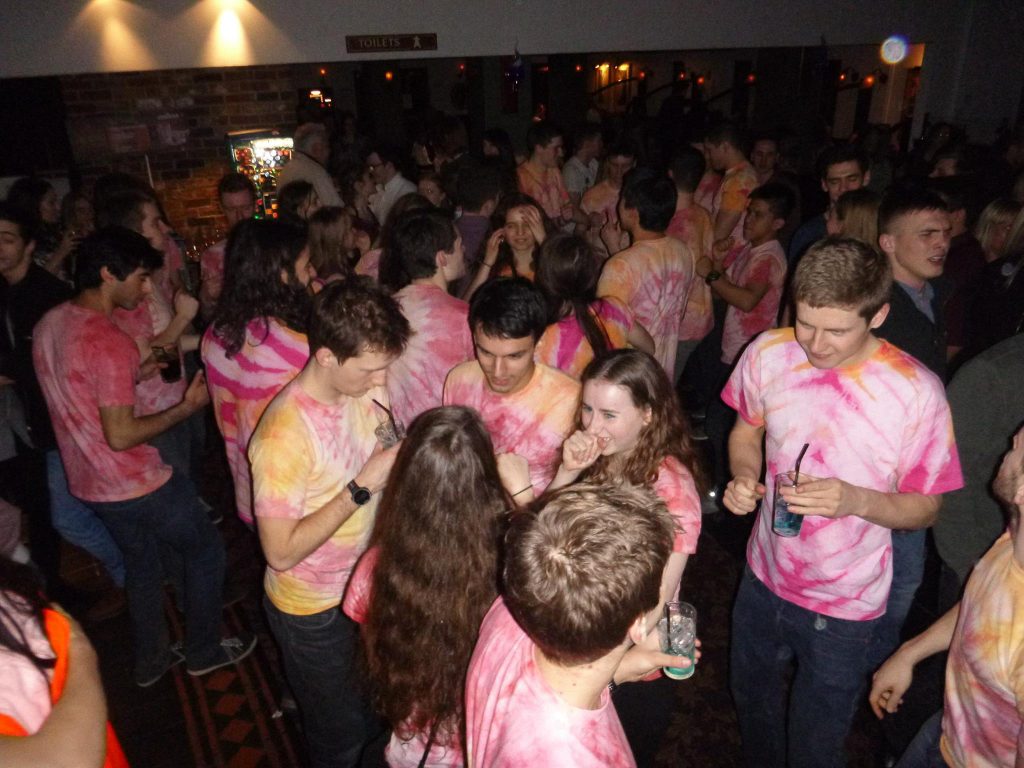 I realized I forgot to mention the final challenges. These were actually announced after GH's identity was revealed as… the club captain.
For the fourth challenge, we were to get a bit loose by drinking a can of Strongbow. Though I don't drink much, I admit: alcohol does help to let go and loosen up a bit.
For the fifth and final challenge, all BUCS freshers were to run a longer distance on Sunday than in the BUCS race. Some people actually woke up at 8 AM the next morning to complete this challenge, but I was too tired that I slept through the morning run. However, I later completed my final challenge on the treadmill at my local gym, finishing the run just minutes before the gym closed.
And that was my BUCS 2016 experience. I greatly look forward to next year. But for now, I gotta stop eating chocolates and train, train, train!
–Franz T. C