Twitter: @malamawks | Instagram: @malamawkin
I had one of the most fantastic days on Wednesday as I graduated with my intercalated BSc! Imperial graduations occur at the Royal Albert Hall, which is just such a beautiful venue to celebrate in. The graduation ceremony for the School of Medicine was at lunchtime, so I could get to campus mid-morning to collect my gown and have some photos done with my family. The ceremony itself was so grand and we were all smiles and cheers watching our friends cross the stage with their degrees!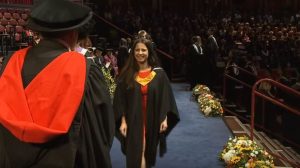 Going onto the stage was terrifying, and I really thought my gown was all wonky…but once you are up there it flashes by so fast. I don't even remember shaking hands- just remember concentrating on not falling over (which I luckily didn't!). The ceremony ended with an applause that we gave to our parents and friends for all the support throughout our studies- which I thought was a lovely way to finish! My friends and family really are the best support network there is and it's so nice to be able to share the achievement and day with them.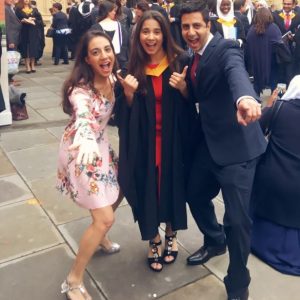 After the ceremony there was a drinks reception and then I went out for dinner with my family before all medics had a night out to celebrate! It was such a lovely day, put together so well. It made me so proud to be an Imperial student, and now Imperial ALUMNI!?! Can't believe I have so little time here left now until 2019 when the big final graduation occurs. Time is going so fast.
Reflecting on it, I just think it is so special that Imperial celebrates student educational achievements in such a memorable way- it really does make it all worth it! And the prosecco is always a plus…
#ourimperial #pleasedontmakemeeverleave #wonkygown