Has it really been almost a year since I had my medical school interviews?
To get me through the preparation process, I recall going through endless online resources (TSR is great!) reading through interview tips, experiences, etc. So I thought it would be exciting to add to the wealth of online material and offer a post with some advice and a bit of an insider's view to what my interviews were like!
I attended three interviews last January/February- two of which were panel (Imperial and Queen Mary/Barts), and one MMI (Newcastle). This is where I sheepishly admit that I personally found the Barts one most enjoyable (promise I'm not a traitor); whereas the Newcastle one was half a disaster- MMI was not my friend!
So here's some general stuff which you will hopefully find helpful:
Why medicine?
This question genuinely used to freak me out but there's no escaping it. Composing an answer for this was quite an arduous process, but try not to overthink it. Be honest, mention a couple different aspects of medicine that are appealing to you and then elaborate. Chances are that you will be asked this wherever you interview, and honestly it eventually became my favourite question! It just felt very safe as I practically had the answer recited.
Why our uni?
Be able to tell them why you want to go to their medical school; this was also something I was asked everywhere. The university websites are a great resource! I found it helpful to speak about the general course structure at the university; the variety of patients they get at their teaching hospitals; student satisfaction and support offered; clubs and societies; the city itself, etc. They may even phrase it in terms of what you have to offer to the university- this is where I mentioned being involved in student life and different societies I was interested in joining. It may be a shout to speak about things that seem to be unique to that university. For instance, if you're interested in research – definitely bring that up for an Imperial interview! Know your stuff
From recent medical news to the GMC guidelines; overview of what the NHS is and how it works; basic knowledge of some common medical conditions; and the four principles of medical ethics. I had the BBC news app on my phone- would recommend. It was an easy way to keep up to date with any medical advancements- what I then did was find one or two really interested me, then read further around the topic. May be a good idea to find one biological and one ethical piece for variety. The GMC website has a great guidance on professionalism and the duties of a doctor- Good Medical Practice.
Know your personal statement
It is often you will find that questions the interviewers ask will stem from your personal statement. If you mentioned volunteering/work experience- be prepared to elaborate and reflect further! Especially if you mentioned a specific branch of medicine or a topic that interested you- read up quite a bit around it too beforehand.
Smile and be enthusiastic
May sound a bit dumb but honestly, smiling gives off the impression that you're not absolutely petrified. Fake it 'til you make it! Just be friendly and engaging- they want to find people who genuinely care about others and the profession itself. Medicine's a long journey- can't have students who seem fed up/uninterested before they've begun.
How suited are you?
Adding to the last bit, interviewers are looking for people who have the qualities they deem will make a good doctor. These include being able to work well in a group (Hello? Multidisciplinary teamwork- learn what this term means, and use it!); yet possess leadership skills. To have problem-solving abilities; yet with that, knowing when to ask for help. Additionally, the ability to deal with stress and to prioritise. Try and think of examples of when you've displayed each of these, I promise it'll come in handy! Don't just tell the story, though- reflect! Great thing with examples is that you may be able to use some of them interchangeably for different questions if applicable.
Mock interviews?
Okay- I'll admit it, I never personally did any. Instead, I opted to practise answering questions out loud and had bullet pointed prompt words written out under each topic/question to help me out. Flashcard app on your phone might be a shout! However, more practice is always good and you may very well benefit from a mock interview so by all means!
The interviewers
I can promise they're there to help you and they want you to do well! At Imperial, the interviewers tend to be incredibly pleasant but this may not always be the case. I've heard of instances where some interviewers were being quite tough- allegedly to see how you cope under pressure. Fingers crossed you get super encouraging ones like I did! Regardless, they'll surely try to guide you if you're really stuck with a question so do let your thought process be heard! Also, never hesitate to ask them to repeat/explain/rephrase if you didn't catch it or don't understand.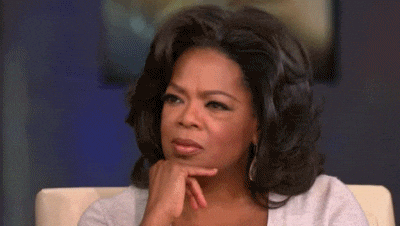 Books?
For general preparation, I used this interview practice book and I would highly recommend it but make sure not to let it stress you out too much! There's so much content on there! For medical ethics, I read a short book Medical Ethics: A Very Short Introduction– super interesting read! Additionally, The Checklist Manifesto by Atul Gawande was one that I read in my spare time. I suppose novels written by healthcare practioners about their line of work acts as a nice insight and may be a possible point of discussion.
Interesting fact: I did my entire Imperial interview with chewing gum in my mouth. I would not recommend. Story behind- the student rep came out and asked if I was ready to start ten minutes early. Having forgotten that I was chewing gum, I panicked and nodded. No rubbish bins on my way to the interview room and so I had to be as discrete as possible with it. Good times. Also, whilst I'm at it, might as well also mention- during another one of my interviews, the fire alarm went off and everyone had to evacuate the building. As if the interview itself wasn't nerve wracking enough.
I feel that it's important to note that everyone will have a different experience- even when at the same place! So don't be deterred from hearing a not-so-uplifting experience (such as what I mentioned above). If the interview does end up feeling like it went horribly (again, as aforementioned)- don't lose hope as it often goes better than you think like it did for mine! And in all fairness, I enjoyed one of my interviews so much that I was genuinely disappointed when it came to an end!
So good luck if you're waiting for an interview invitation, and congratulations if you've already secured one(/some)! Do your best and give it your all!
Please feel free to leave any questions in the comments and I'll do my best to respond ASAP.
Sending love and festive wishes for the new year!
Alex (: