The Bioengineering COVID-19 awards were developed to recognise the extraordinary efforts of students and staff in the Bioengineering department in the context of COVID-19.
Staff in the department were invited to nominate their colleagues and students for a Bioengineering Thank You Award. In their nomination, staff members had to state why they felt the work and actions of their nominee were so exceptional. These reasons could be: delivering critical departmental services despite challenging circumstances, working additional hours to ensure new processes were delivered, being involved in activities outside their role to support staff or students, or contributing to College and national COVID-19 related efforts.
I spoke with Edit Toth, the department's Office Manager and IT Coordinator who was awarded a Thank You award due to the tools she developed for the processing of student assessments.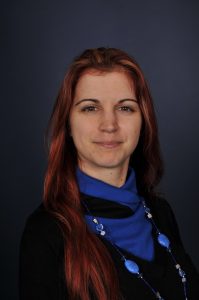 Kemi: How do you feel about being given a COVID-19 Thank You award?
Edit: I am very, very happy to have been nominated. Feeling appreciated always gives me an extra ton of motivation to do even more.
Kemi: How was adjusting to our "new normal",  juggling working from home and dealing with changing processes while helping set staff members up to work from home?
Edit: I have adjusted very well to working from home. Luckily we had enough space in the house for me to set up my little corner where I work comfortably. And, as I save the travelling time, I now have time to do a lot more exercise such as working out in the morning or cycling after work. I also have more time to cook and can eat better and healthier.
I miss the chit-chat with my colleagues but thanks to online socials, I can talk with more people especially members of staff that I didn't really know before. 😊
Kemi: How did your role change during the lockdown and what limitations did you face to your work?
Edit: In the first couple of weeks my role shifted to "web developer". I spent weeks setting up the online exam marking system and working from home actually helped as I could immerse myself in my work without disruptions.
My office manager role is getting tricky. For example, my role involves helping with the moves to White City. However, I now rely on other people (mainly on the amazing technician team!) to check and set things up for me. Instead of walking around in the building and offices by myself, I receive photos from them.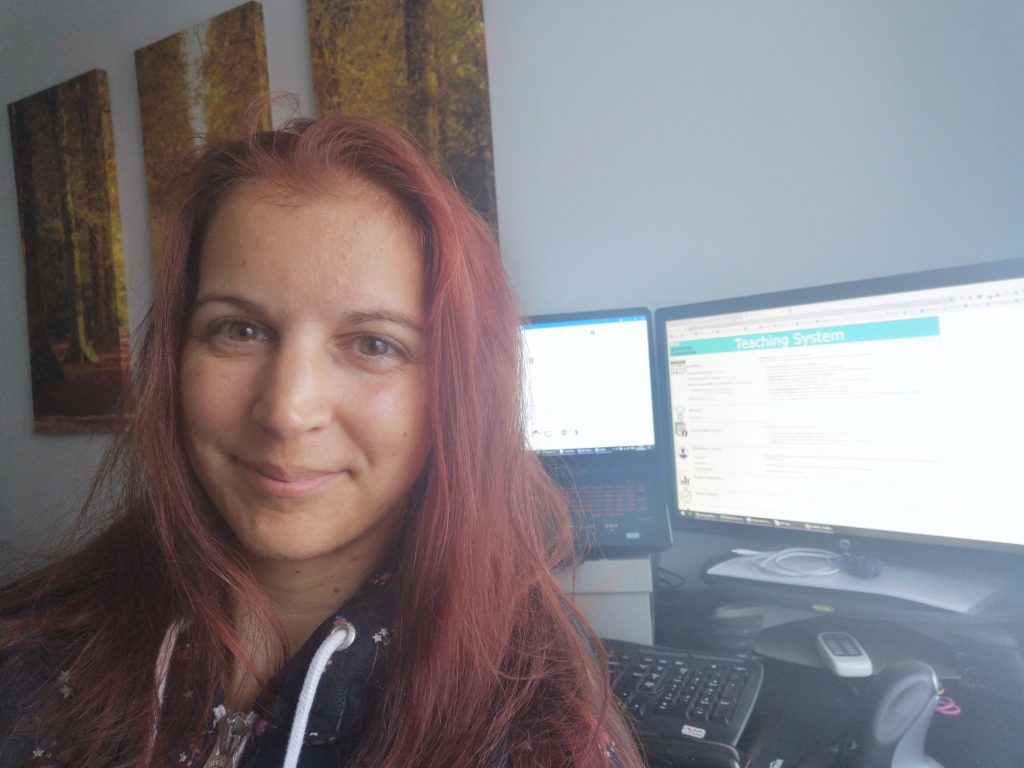 Kemi: What or who was inspiring your hard work and kept you going during the lockdown?
Edit: My motivation has always come from the same source, it doesn't matter where I am working! People trust me to do my tasks so I do them with my best knowledge, proving every day that I am worth the trust they have in me and that I can do even more. 😊
Kemi: What are you most looking forward to once things return to "normal"?
Edit: I cannot wait to see my colleagues in person again! And talk to people who I just meet on the corridor without planning. Also, it will be very interesting to see the changes in the offices and labs that were carried out during the lockdown.