In this new series, we'll be introducing to staff and students the people behind the teams in our Professional Services Staff that help keep the Bioengineering department running smoothly. We'll gain an insight into each team member, what their roles are within their team and what they get up to when they're not at Imperial!
This month, we'll be meeting the Technical team which is made up of laboratory, electronics and workshop technicians. Led brilliantly by Ken Keating, our Technical Operations Manager, the technical team are a multi-skilled group of staff that supports the department at both our South Kensington and White City offices and research spaces.
•Ken Keating; Technical Operations Manager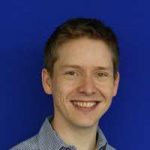 Having been in the department for 11 years now (shocked myself there), I am the Departmental Technical Operations Manager and Safety Officer, and additionally for the last few years the Faculty of Engineering user coordinator for the Sir Michael Uren Hub. My role is really focused on management of our superb multidisciplinary technical support team across both campuses; White City and South Kensington. Therefore, I am based with the team on both campuses. As a team we focus on supporting our research and teaching within the department, including managing and maintaining our space, infrastructure, core facilities, contribute to researcher training, health and safety support and general help and troubleshooting overall (troubleshooting being a large part of it of course). As safety officer I work with a departmental team that aims to ensure our safety systems are in place and fit for purpose, advise and help where possible / needed and essentially work to ensure that we all remain safe and productive at work while complying with local, college and national policies. Additionally as Uren user coordinator I continue to work with Estates Projects, our building architects, builders and subcontractors to progress the design, build, snagging and takeover of the FoE spaces in Uren (working with FoM overall on it) and including the ongoing build of 2 national Clean Room facilities. My role, and the roles within the team, are only achievable with great collaboration and teamwork.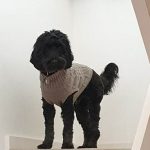 A couple of days a week I really enjoy having little Charlie around, a friends Cockapoo, to help them while they're at work. Charlie's the most chilled and excited little guy ever – who loves a snooze and has a weird fascination for grass and squirrels.
•Miguel Hermida-Ayala; CRUK Microfabrication and Prototyping Facility Manager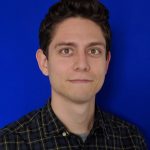 My normal role includes managing the Tissue Culture and Microscopy Core Facilities, cryostorage, bioprinting and biological and laser safety. I normally spend my day either training users, troubleshooting experiments, reviewing risk assessments and operations procedures, and more often than I would like, dealing with equipment breaking down. Currently and until April 2021, I am doing a secondment within the Technical Team as CRUK Microfabrication and Prototyping Facility Manager. This brand-new facility is mainly dedicated to the generation of microfluidic devices with an emphasis in cancer research.
Like the rest of the Technical Team in the Department, I support my outstanding technician colleagues in everything I can both in South Kensington and White City to make sure that both Research and Teaching run smoothly and safely.
When I am not running away pushing freezers around, I like to keep busy and find new hobbies and projects. I like rock climbing, snowboarding, playing instruments like the guitar, drums, bass and bouzouki (I have even recorded one album!) and my last project is developing a board game (looking for play testers if you are into that!)
•Marta Garcia Bellmunt; Core Facilities Technician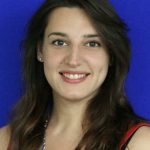 My role at the Department as a Core Facility technician is to manage the Genomics & Microbiology Core facilities, providing health & safety inductions to access the labs, equipment training to staff and students and updating the related information in our SharePoint site, booking systems and College website. I also give General Laboratory inductions to new starters while showing them the facilities available in Bioengineering. I perform regular weekly and monthly maintenance of the 3Dprinters, being the main point of contact with the company and dealing with the troubleshooting. I also organise and deliver training sessions for our Bioplotter.
Additionally, I am involved in Health & Safety, scheduling the safety audits for all Departmental labs, creating and updating the safety signage and ordering all the necessary PPE for the Department.
I am known to be quite chatty and some of my colleagues find me cheerful 😊
•Nana Asante Asamoah-Danso; Core Facilities Laboratory Technician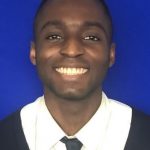 I lead the management of the Bioengineering Utility facility by providing inductions for research students and staff, and arranging for the laundering, labelling and distribution service of departmental laboratory coats. I also renew company service contracts, arrange engineer visits for utility equipment maintenance, update laboratory safety signage, liaise with College Estates on building repairs, supply PPE for Utilities, and assist technical colleagues with laboratory equipment and furniture transfers for laboratory infrastructure projects.
I also provide an efficient technical support service for the Synthetic Biology research laboratories by providing a central daily autoclave service, preparing TAE buffer solutions, generating purchase orders for laboratory items, maintaining high standards of laboratory housekeeping, an efficient stock of laboratory supplies and PPE, maintaining laboratory -80°C freezers, PCR machines, water purification machines and electronic balances, updating the Synthetic Biology chemical inventory, recycling empty chemical bottles and micropipette containers, and arranging for chemical waste and equipment collections.
I have a great multilingual obsession and can provide basic greetings in various languages including Spanish, Portuguese, Italian, French and Greek. I achieved a first dan (black belt) in Shotokan karate when I was aged 18.
•Beth Wallis; Core Facilities Technician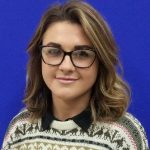 As a Core Facilities Technician, I work with the team to provide technical support for the Bioengineering laboratories, our researchers and Ken. My role is split between two main areas: the management and oversight of the Core Histology Facility and Laboratory Services across the department. My Histology duties comprise of laboratory safety inductions, equipment inductions and ensuring the equipment is maintained. I play a key part in the storage and waste disposal of chemicals and work with contractors to ensure annual servicing of chemical safety cabinets and other safety critical equipment.
In my Laboratory services role, I provide direct support to several areas across the department such as infrastructure. This includes organising the planned preventative maintenance, service contracts, defects and laboratory changes, and upgrades. I am often communicating with Ken, Estates managers, Building managers and contractors. Together we work to make changes and provide areas that are suitable, safe and appropriate for our research groups, in order to facilitate their ever-expanding research needs.
Fun fact about me: In my bedroom I have more cacti than pairs of shoes!
•Ji Young Yoon, Mechanical Workshop Technician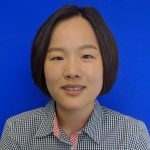 Ji is our Departmental Mechanical Engineer. She is based in Bessemer B201a and she supports both teaching and research in these areas:
•The RSM workshop (LG04); Time here is split between teaching and research, student supervision in the student area of the workshop, advising on the design of student project concepts and machining the parts they need in order to complete their project concepts. For research, Ji works with a wide variety of research groups and advises on the design and building of bespoke research equipment, outsourcing as required, machine prototypes and final equipment for use in research laboratories.
Bessemer B120; Ji has taken on the overall technical support and oversight of our new Core Mechanical Testing Facility, which has involved a lot of set-up from an empty shell to getting the equipment installed and ready for wider use.
Bessemer B102; Ji looks after the student makerspace (including 3D printing etc. used for student projects) and mechanics teaching support (tensile testing UG teaching laboratories)
Ji is not only a positive voice within the team and department (and EDCC) for diversity, equality and inclusion but is involved in a number of projects to drive this important subject forward throughout college, including the recent 'Artworks Group'.
Also, a fun and little known fact about Ji is that she enjoys whisky tasting!
•Jacques Bertrand, Core Laboratory Technician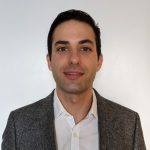 In my secondment role in the Department of Bioengineering, I manage all aspects of the cell culture and microscopy facilities and provide training and technical support to the end users. I am also responsible for laser and biological safety, and management of cryo-storage.
Fun fact: I own a lot of very large cacti; they just won't stop growing!
•Sharad Patel; Bioengineering Core Technician
As a Bioengineering Core Technician, I provide support in a number of labs within the department at the newly formed Sir Michael Uren Hub at the White City campus. While I am primarily based at White City, my role can cover South Kensington campus and provides support to the whole Technical team. My role includes assisting with the cell/tissue culture, microscopy, fluorescence imaging, histology, microbiology, genomics, and micro-CT labs. This comprises of inductions, stock and service maintenance, training on equipment, health and safety in the labs and general maintenance of these Core Facilities. I am also responsible for Biosafety and review and processing of departmental Biological risk assessment with the Biological Safety Officer and Technical Operations Manager.
Random fact: I know Dave Beattie, the British Powerlifter, who is the world record holder for 50s squat, set at 462.5kg
•Yu Liu, Research Technician

I'm a Research Technician in Neuroscience and currently work at our White City campus as well helping the department to set up home office designated facilities. I've been actively helping students and staff in the department with my research techniques such as genotyping. I have a NEBOSH qualification and I'm keen on tackling health and safety issues. So please behave and be aware of my presence at work…  😊
A little-known fact about me is that I am an amateur face sketch and worked on some sketches for members of staff in Bioengineering during lockdown.
•Paschal Egan; Departmental Electronic Engineer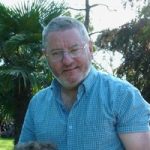 I run an electronics lab, mostly for undergraduate teaching, along with Tariq and Liam (our electronics apprentice). In normal times we have a range of classes from 'Introduction to Electronics' to projects, to programming microprocessors. We just play in the lab all day- with ever more expensive interesting toys! I also assist postgraduates with electronics, from the very simple "do you have this plug?" to horribly complicated. I can also help with electrical safety and designing electronic or electrical equipment to be safe, effective and economic. It's often worth passing a design via me for comment and when things don't work or have problems, we often get asked for help.
Before working at Imperial, I was a hardware product designer and worked on things like TVs, DVD players, CD, radio etc. Moving into medical electronics was a big change, but much of the technology is the same . . . though the consequences for poor performance are slightly different on a DVD player!
Slightly interesting fact: I own a 48-year-old car. An Austin 1100. It is so old that it is MOT test exempt, tax exempt, ULEZ exempt, and the insurance is less than £100. I never dare take it far – but it attracts attention wherever it goes. "My dad had one of those" is a line I hear often. I am sure people behind me are happy it cannot go above 40mph!
•Tariq Malik; Electronics Laboratory Technician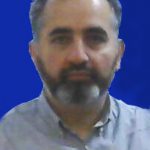 I provide support for the running and maintenance of the electronics laboratories within the Department of Bioengineering as an Electronics Laboratory Technician, this involves and is not exclusive to: running, maintaining and stocking-up of electronics laboratories, providing support and preparation for undergraduate teaching laboratory, undergraduate research/final year projects, postgraduate/research laboratory, electronic circuit design using both CAD software and physical circuit design, assisting with academics and PAT testing. I am also a first aider.
A fun fact about me is that I love raspberry ripple ice-cream!
•Liam Corette: Electronic Engineering Technician (apprentice)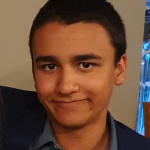 I am an Electronic Engineering Technician Apprentice, and I recently joined the team in September. I can say that the team around me are very supportive. Even though starting at imperial was an unusual experience because of COVID, I am still learning so much.
My role is to help organise labs, PAT test electrical equipment, make and fix equipment for staff and students and to provide technical assistance to the best of my ability. In my spare time outside of work I enjoy campanology.
•Russell Stracey, RSM Workshop Supervisor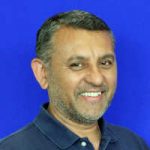 Split between the departments of Materials, Earth Sciences and Bioengineering equally, Russell's role is focused on the management of the shared Mechanical Workshop in RSM, LG04. This includes the maintenance of all equipment, troubleshooting, training of fellow technical staff within the workshop and workshop Health and Safety.
Additionally,  Russell works with Paul Brown (Mechanical Instrumentation Workshop Manager in the Department of Physics) on the management of our college Mechanical apprentice scheme.

•Jason Hoadley, Departmental Services Manager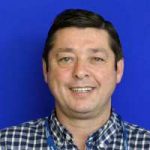 My role in the team is Departmental Services Manager and I also support the two other departments, Materials and Earth Sciences who reside in the Bessemer and RSM buildings and carry out a much wider range of duties for these departments. My main duties are liaising with Estates and external contractors regarding refurbishment projects and other minor works and managing the services team.
The percentage of work that I do for the Bioengineering department has reduced over the past few years, but I was heavily involved in the refurbishment of areas in the RSM and Bessemer buildings when the department moved from the Bagrit centre in 200. I remember too well the challenging task we experienced during the relocation of all the staff and students and lab equipment. Looking back now, the vibrant oranges, greens and purples around the department are normal but back then it was real eye opener in regard to how it was before Bioengineering were in the space as the areas of the building was still in the 1970s.
A little-known fact about me is that I came here to Imperial in 1998 for what was meant to be a six months temporary contract. Nearly 23yrs later and having worked with ten HODs, eight DOMs and seven line managers, I'm still here!
•Christopher Woodsford; Department Services and AV Coordinator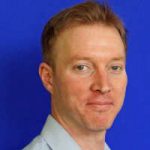 I am the Department Services and AV coordinator for the department of Bioengineering. I am located in the Royal School of Mines building and serve this and the Bessemer building. I also work for ESE and Materials departments with my time being split equally between the three. I supervise and plan the work of two team members: Anissa and Emanuel. My role involves organising and scheduling logistical and operational tasks for the departments and resolving issues that arise. I liaise with many Imperial colleagues; academic staff, technical staff and administrative staff along with contractors and visitors to the College.
In my spare time, I enjoy playing the guitar and have toured through the UK and Europe with a group several times in the past.
•Emanuel De Abreu; General Technician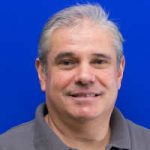 I work for the Bioengineering, ESE and Materials departments and have been with Imperial College for over 25 years. My role involves undertaking manual handling tasks, carrying out room set-ups and reconfigurations and minor works duties such as carpentry, refurbishments and decoration.
Before moving to the UK in 1989, I served in the Portuguese Army and undertook engineer training as a Sapador de Engenharia.
•Anissa Battiste; General Assistant


I dedicate 20% of my working week to the Bioengineering department. My duties are to help to organise and distribute the post that comes into the department and to maintain the upkeep of the kitchen and breakout areas across the RSM and Bessemer buildings.
I once lived and worked in Beirut for two years which included frequent trips to Syria.
•Mechanical apprentices
Bioengineering contributes an equal share to an annual college Technician apprenticeship scheme (both Electronics and Mechanics cohorts). This Mechanics apprentice spends their first year at college, followed by subsequent years on campus rotating between the workshops within South Kensington (including Physics and RSM workshops). Within RSM LG04 the apprentice works under the mentorship of a Department of Materials technician and gains practical experience while working hands on for the requests that come in to match their skillset.