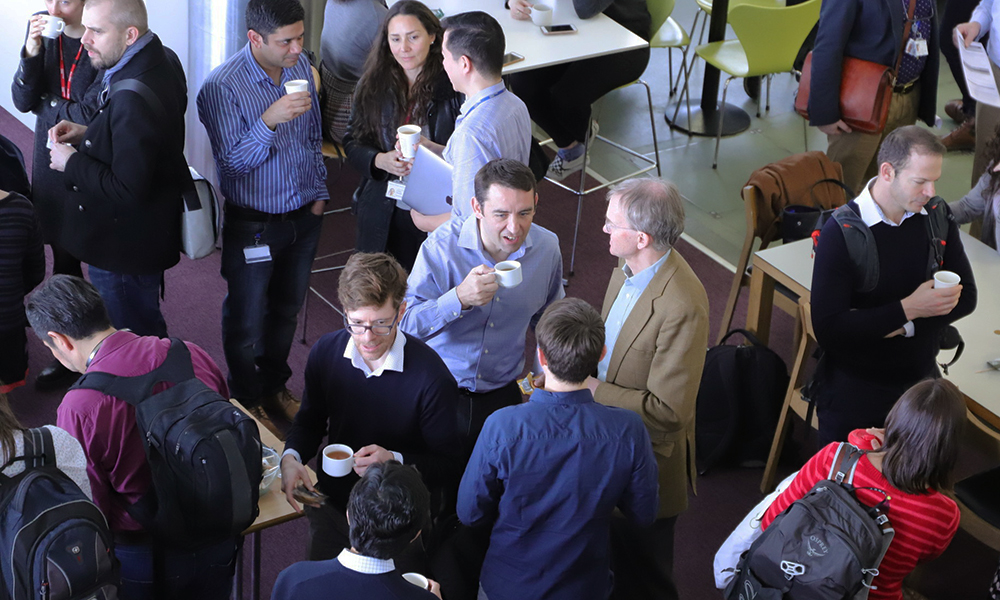 Our Head of Department, Professor Wendy Barclay, shares her thoughts on why opportunities to meet and communicate with colleagues face-to-face are vitally important.
---
The immediate goal for the first six months of our new Department's existence is to get to know each other better, to find out who we are, understand our current strengths and visualise how we might work better together.
One gap is between clinicians who are working at the coal face, caring for infected people, and those of us for whom a cytopathic effect in a cell culture dish is the closest we come to an infectious disease. The newly-launched Infection Rounds attempt to bridge this gap by hosting back-to-back talks from clinical and non-clinical scientists. The first of these events took place on Wednesday 23 October and was a resounding success. We heard from Dr Paul Randall about an HIV-positive man who contracted a measles infection he was unable to control, resulting in measles inclusion body encephalitis. Dr Andy Edwards then showed us how, by understanding the mechanism of action of an old fashioned antibiotic, colisitin, he has come up with ways to make it more useful in combination with other molecules. It became apparent from the discussion that followed that others in our own Department are also looking at colisitin, and so opportunities for synergistic collaborations are born. The best part of the event was the excuse to adjourn to the nearby bar and enjoy a beer whilst getting to know each other even better.
At every opportunity, I encourage you to engage with these opportunities to communicate with one another. Sharing our news in the newsletter is great. Tweeting our successes spreads the word even further. But best of all is a good old face-to-face meeting with a pub visit afterwards to chat and relax together. Another Infection Round is coming up on 20 November with an after-party already planned, our upcoming Department Launch Day (more details to follow) is just around the corner and, even sooner, we have the Imperial Lates: Infectious event on 12 November!  Even if you are not directly involved in the outreach activities, why not go along and support your colleagues from the Antimicrobial Resistance Collaborative (ARC)?