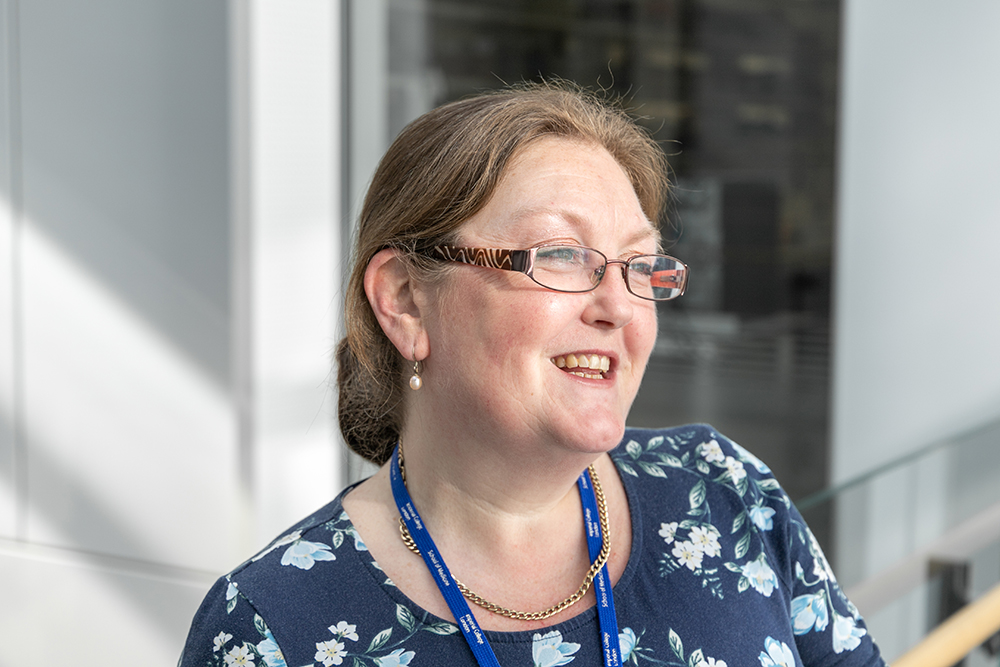 In the latest instalment of our Staff Profile series, we spoke to Dr Sharron Stubbs about her role as the Department's Senior Laboratory Manager and how her work has changed as a result of COVID-19.
---
Introduce yourself – who are you and what do you do?
As the Senior Laboratory and Safety Manager for the Department of Infectious Disease, I manage a team of lab managers and assistants across the various campuses. I deal with any safety issues as well as support space and equipment needs across the Department.
When did you join the College, and where were you working before this?
I joined Imperial College as a Research Technician straight after my MSc in Molecular Genetics, which I completed at Staffordshire University. I completed my PhD in Reproductive Biology in 2008 and a two-year post doc position before venturing into lab management in 2010.
Infectious Disease researchers are playing a major role in Imperial's response to the coronavirus pandemic. Can you tell us about how you and your team have been helping to support this research effort?
It has been a very busy but exciting time in Infectious Disease and we have been arranging a rota for lab management to support the COVID research and diagnostics in which the Department has been involved.  I've had lots of safety paperwork to review and my team have assisted in siting various pieces of equipment for testing and research going on at this time. Providing support for our COVID research groups and enabling them to work safely is the utmost priority at the moment and will be more so as we introduce other research groups back into the labs going forward. It has been very rewarding to see how fast the research and testing have come along in a short space of time.
What are the biggest challenges that you've had to deal with at work as a result of COVID-19?
The biggest challenge is the rapidly changing climate at the moment and the need to respond swiftly to any new activity. The team have been very flexible in their approach and we constantly review what is needed in the coming weeks.
What is the most rewarding part of what you do?
The most rewarding part is knowing that the support that my team and I provide allows the research to be carried out to a high standard and in a safe manner. Seeing how successful the Department is can be very rewarding.
What are your biggest passions and hobbies outside of work?
I am part of an amateur theatre group and have always had a passion for theatre. I no longer act very much, but I produce many shows and it is very satisfying to see the end results and the audience reactions.
What's one thing you'd like to share that we haven't covered in the questions above?
My team and I are always on hand to help regarding safety and technical aspects of projects. Our Department's Health and Safety web page has recently been updated with the contact details for my team in case you are not aware of who supports your group.