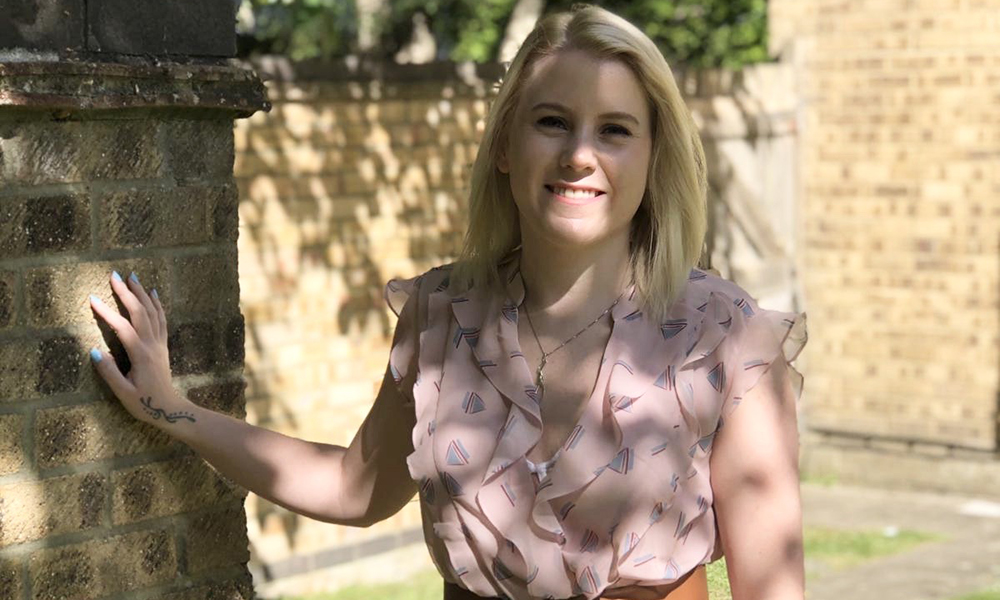 In the latest instalment of our Staff Profile series, we spoke to Jess Billins about her role as Section Manager and what she's been up to during lockdown.
---
Introduce yourself – who are you and what do you do?
I'm Jess and I'm the Section Manager for Paediatric Infectious Disease and Structural and Synthetic Biology. My role is to ensure the administrative processes of my Sections run smoothly – whether it's recruiting new staff, costing grant applications or managing grant funding worth a combined £64 million. It's a busy and demanding role but I love it.
When did you join the College, and where were you working or studying before this?
I joined Imperial College in January 2019, having previously worked at Royal Holloway University as an Executive Assistant. I haven't always worked in administration – I was a Special Constable in the Metropolitan Police Service at the tender age of 18 and was the youngest constable on the borough!
What's the most rewarding part of your role?
A lot of work goes into costing grant applications and it's a fantastic feeling when we're successful. I also love hearing about the great research both of my Sections are doing and knowing I'm playing a small part in that.
And the most challenging?
The role of a Section Manager means you are the connection between your Section and the rest of the College. It can be a tricky balancing act and not a day goes by where I don't get asked question I've never been asked before.
What's the proudest achievement of your career so far?
I didn't know what I wanted to do when I left school so I took a gamble and moved to London at 17 to start working. I am really proud of how far I've come without a degree, especially in this environment where I am surrounded by so many highly educated people.
When you're not working, what hobbies or activities have you been most enjoying during lockdown?
I am currently studying for a degree in Law alongside working at Imperial, so this takes up a lot of my free time. When I'm not studying or working I love getting into a good book or doing some cooking. During the lockdown, I've been doing yoga and going for long walks in my local forest. I miss seeing my family and friends but it's been nice to enjoy a slower pace of life.
If you were exiled to a desert island but allowed one luxury item, what would it be?
Without a doubt, a bottle of gin!
What's one thing you'd like staff in the Department to know about you or your role that we haven't already covered?
The Section Managers are hugely busy and sometimes it takes us a bit longer to get round to things than we'd like. Patience is much appreciated.
Is there anyone in our Department who you would like to praise or thank?
All of the Department's Administrative team work hard to keep the Department running smoothly, this includes the PAs, Section Managers, Divisional Manager and Department Manager. It's a supportive team to work in and there's no shortage of people to turn to when I need some help with a task, a question or just to lend an ear when it's been a challenging day. I really appreciate it and I'm very lucky.