In the latest instalment of our Staff Profile series, we spoke to Dr Anna Reed about her recent Medical Research Council (MRC) Clinical Academic Research Partnership (CARP) fellowship award and future research ambitions.
---
Introduce yourself – who are you and what do you do?
My name is Anna Reed. I am a lung transplant physician at Harefield Hospital and work as part of a team providing cardiothoracic transplant and mechanical circulatory support to patients across the UK. My clinical interests are broad-reaching and include fungal infections following lung transplant, mechanisms of development of chronic lung allograft dysfunction (CLAD), extracorporeal bridging to lung transplant and mechanical circulatory support in the context of severe end-stage pulmonary arterial hypertension.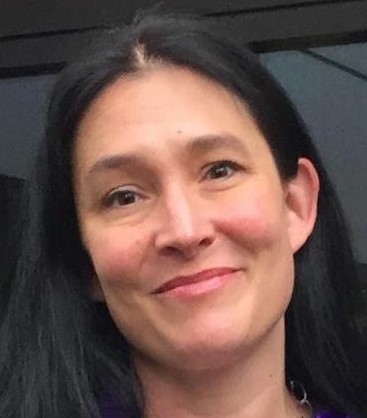 When did you join the Department, and where were you working or studying before this?
I first joined Imperial College in 2007 when I started my PhD with Professor Jane Mitchell investigating the potential therapeutic effects of PPAR-beta agonists in models of pulmonary arterial hypertension. I have retained an honorary association with the College since that time, but until recently I've been focused primarily on developing my clinical practice within the field of cardiothoracic transplant.
Can you explain the focus of your research, and what you'll be investigating as part of your MRC CARP project?
I have collaborated with Dr Darius Armstrong-James in the field of fungal immunology for many years. Our collaborative work has focused on host-pathogen interactions in the immunocompromised host. We were successful in applying for an MRC-CARP fellowship award in round 3. This is a new type of award for clinicians with a background in research training who have not had time to develop their academic careers. This project was developed in collaboration with Prof Adrian Hayday's group at King's College London and utilizes state of the art high throughput flow cytometry for immunophenotyping patients in the context of detailed clinical data. This grant will allow us to investigate the complex immunological responses to Aspergillus in patients who have undergone lung transplantation to identify those who may develop CLAD as a result. The project started in November last year – we are making excellent progress with the clinical aspects of the study and starting to see the data build up.
Do you have any top tips for prospective Fellowship applicants?
My main tip for any prospective applicants is to start early. The details of my project evolved over time, and I genuinely believe this form of iterative process is of huge value in developing your thinking around a specific area of interest. Don't be afraid to approach collaborators or ask for advice!
Where do you see yourself in five years' time?
Over the next five years, I hope to build a sustainable research platform within the field of lung transplantation nationally. Already I see a myriad of opportunities and I think the skill will be in keeping my mind wide open to the endless exciting possibilities, whilst also maintaining focus and my feet firmly on the ground to ultimately deliver on the project funded by the MRC.
What are your biggest passions and hobbies outside of work?
Outside of work I am a mother of three. I enjoy family time chilling at home, as well as backpacking-style travel (COVID permitting) around the globe. We are lucky to live out in the glorious Chilterns so spend many weekends tramping through the mud with Coco, our very friendly retriever.
And finally: What's one thing you'd like to share that we haven't covered in the questions above?
I'm friendly and approachable and love to meet new people. I'm very happy to introduce people to the wonderful world of transplant, so get in touch!
---