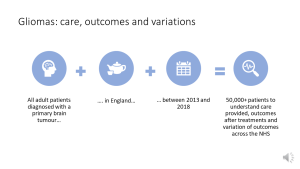 This blog lets us talk about the ongoing work for the GlioCova project. Funded by the Imperial/ NIHR BRC, and led by the Computational Oncology Group at Imperial College London.
For an introduction to the project, please see here.
We often have projects for students (at MSc/ MRes and PhD level) – please contact us if you are interested.