by Sarah Ho, Department of Chemistry.
Lasers have had various uses in science, for example in the study of atoms and molecules via spectroscopy. On the 15th of January 2018 however, a group of postgraduates and staff from the Department of Chemistry were interested in very different way of using lasers. Physical and mental abilities were put to the test in the warzone of Bunker 51, a Laser Tag franchise in central London. Fast-paced action, military tactics and an out-of-breath professor were some of the highlights of our social initiative that spanned across both the Britovsek and Romain Groups where stronger bonds were formed over the course of several cooperative team deathmatches and a lovely dinner at Steak and Co.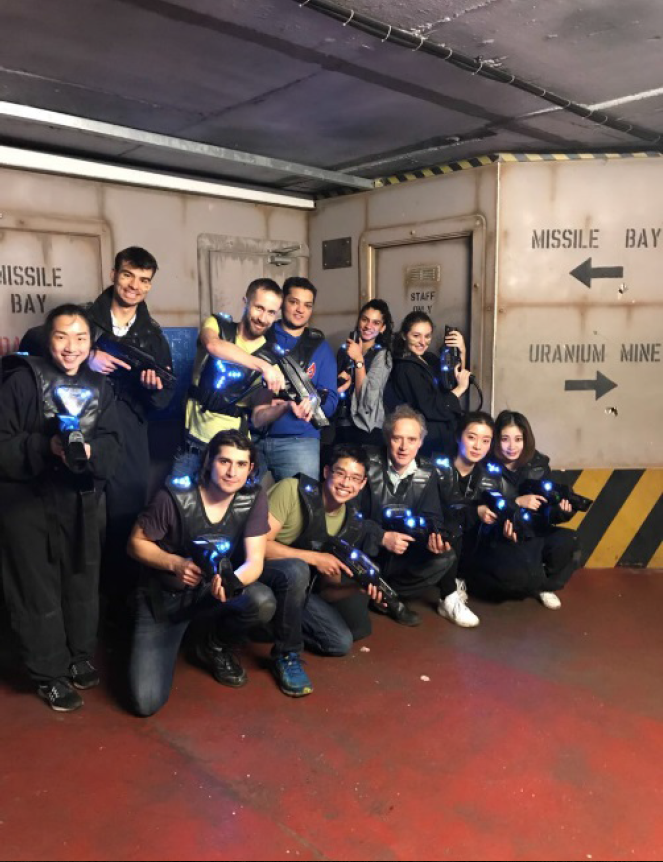 Laser Tag Missions (Bunker 51)
Each mission featured a time limit of usually 20 mins, an objective, and a coloured light to indicate if it was teamplay or free-for-all. Over the course of 8 exciting but gruelling missions, we got to experience everything from tag-team elimination to overpowered free-for-alls where a "juggernaut" was empowered to have more armour and firepower but lost their status to their slayer. Having the opportunity to play in a mixed team of postgraduates and staff saw us being able to work together more, communicate more effectively and trust one another better (or in one particular case, discover how willing someone is to shoot you in the back for more points right after forming an alliance with you). All said, it was a fantastic time of team-building and bonding where we got to learn a bit more about each other and how to work as a cohesive unit.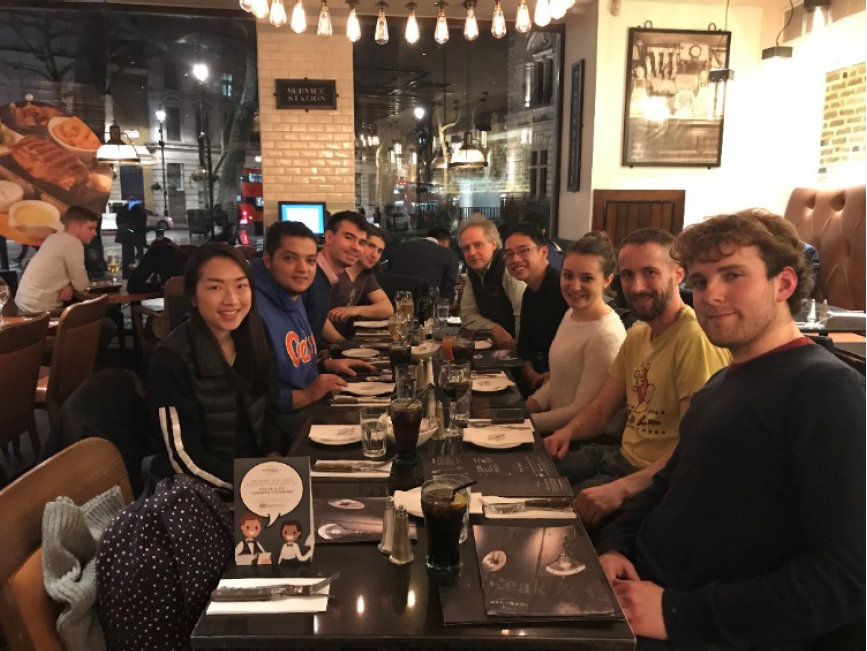 A Job Well-Done but Not for My Steak Please (Steak & Co.)
After such a strenuous workout, we proceeded for a relaxed dinner at Steak & Co. where we could hold a civilised conversation without trying to shoot each other. Between the warm food and fizzy drinks, it was easy to begin chatting about various things and open up to each other.
Conclusion
As an event organiser, I have built up my leadership skills via organising this networking event. This event is a very good opportunity for the people in the research group to communicate and understand each other better. Moreover, each participant can improve their planning and strategy building skills through this activity. In each section, each team member needs to give their input and follow the game plan approved by the team leader. To score points, tackle opposing team's strategy and win the game. Overall, this activity will improve communication and team working skills as well as planning and strategy building skills.
We want to say a big thank you to the Graduate School for giving us this funding opportunity. This is such a great opportunity to improve our research group to a friendly and healthy research community.