by Selina Cao
This January I signed up for the Global Postgraduate Retreat – Impact and influence at Cumberland Lodge, Great Windsor Park. It is such an elegant lodge with long royal history. This is my first retreat experience and I would like to share with you the three things I learnt from it.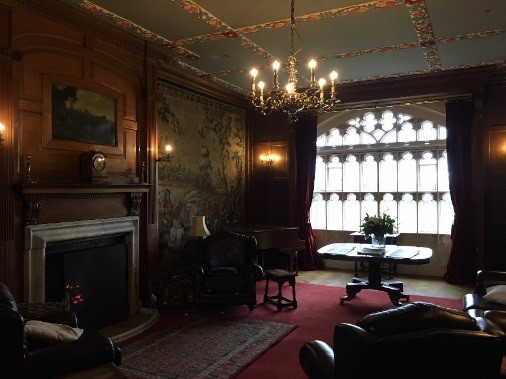 Bold and systematic answer for why
This retreat helps me start to think early in my academic career why I am doing what I am doing now – the potential outcomes and impact of my research. While you might think that we have this figured out already when we applied for Ph.D. programs or when we started our research, however, this retreat enables me to think more boldly and systematically how my research can make a difference not only in my chosen field but also, more importantly, for the whole society and human beings. Specifically, I found the four-audience framework (academic, business, government, and public) very helpful in guiding me to develop my impact statement and strategies for different audience. The group-based and interactive activities further deepened our understanding of our own research. For example, we were asked to draw our own impact statement and then present to team members in a straightforward and plain manner. Since the students came from a variety of disciplines, we are also developing our communication skills through describing our research and impact in a way that anyone without a related background can understand. This mirrors the real time scenario since most audiences in real life possess less knowledge in your field. For example, how can we convince government officials with less scientific background to provide funding by framing our research impact in an easy-to-understand manner and in line with their political objectives? What's more, interactions and peer-learning enabled us to further refine our initial plan and expand our impact. In the end, answering this why question boldly and systematically built up my confidence and motivated me to make a contribution.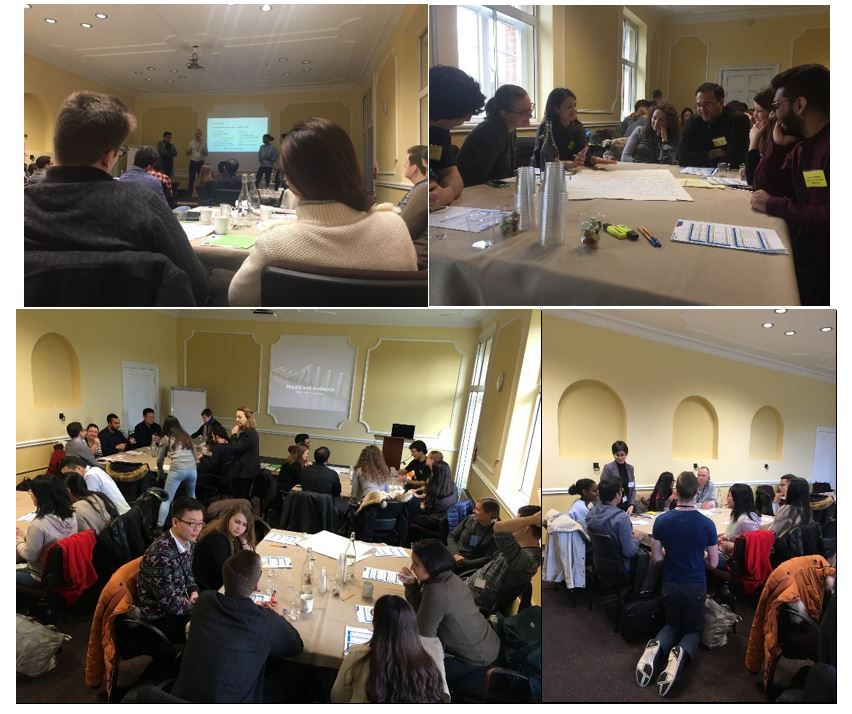 Real-life exercises for how
One of the most precious parts of this retreat is that the learning is very interactive and situated. Instead of walking through slides after slides of normative guidance, we are learning through real life cases and working in different teams to solve problems originated from our own research. For example, during the first day, each group was asked to provide detailed plan to engage one of the four audiences for a real life project called "Tiger Toilets", a no-frills latrine which uses composting worms to convert human waste into useful fertiliser. The principle investigator of this "Tiger Toilets" project gave us feedbacks on our results after our presentations. For the second day, each group was asked to pick one research topic from their own team members' fields and try to present to four audiences for funding. The one-hour preparation time put us under huge pressure. This activity is organized in a competition format and all judges are acting in a very professional and real-life setting. During the interactive exercise, we developed our negotiation and communication skills. I still clearly remember all the tough questions we obtained during the competition. Being the only Ph.D. student from business school with research interests in Entrepreneurship, I think the experiences I can gain from this competition are no fewer than the Dragon's Den or Shark Tank pitching. Key takeaway is the importance of understanding audience's need: different strategies for different audiences! Knowing your research is important but knowing how to sell your idea is equally important. The winner is the one who secures the most funding and luckily our group won the competition with a box of chocolate!

Opportunities arising from diversity and interactions
Lastly, this retreat impressed me with the backgrounds of the participants in terms of their nationalities and chosen disciplines. Diversity entails great opportunities to expand knowledge base, build network, and innovate through interdisciplinary collaboration. Personally, being the only one from business school, this is my first time getting exposed to so many interesting scientific research outside my field at the same time. Through discussion, their studies inspired me to think differently about the taken-for-granted principles in my field that no one ever asked me before. We were very often amazed by so many interesting facts about cultural differences. We were also enjoying each other's company through playing Ping Pong, table tennis and other recreational games. Quite many students had a walk to the beautiful park and enjoyed a moment of quietness outside busy city life. These close interactions and knowledge sharing in such a relaxing environment indeed provided us great potentials for future collaborations. For the final part, we were asked to present in any format a summary of the learning from this retreat and our group provided this poem. Hope you enjoyed it.
We went to Cumberland house the 22nd and 23rd,
To do a bunch of stuff of which we never heard.
Making our plans bigger and bolder,
Thinking about all our stakeholders.
We heard about cancers, faeces and germs,
All gobbled up by hungry tiger worms.
We all stand in lines, us girls and us boys,
Trying to speed network despite the noise.
We worked hard and fast, ok with mistakes,
Worried we might miss out on the next round of cakes.
We all tried our best but when ready to can it,
We got another nudge from Bethan, Amy, Valentina, Elena or Janet.
Half of us met on the way from the station,
Proving invaluable for ensuring negotiation.
Connecting made here are no coincidence,
As we go out into the world to have impact and influence.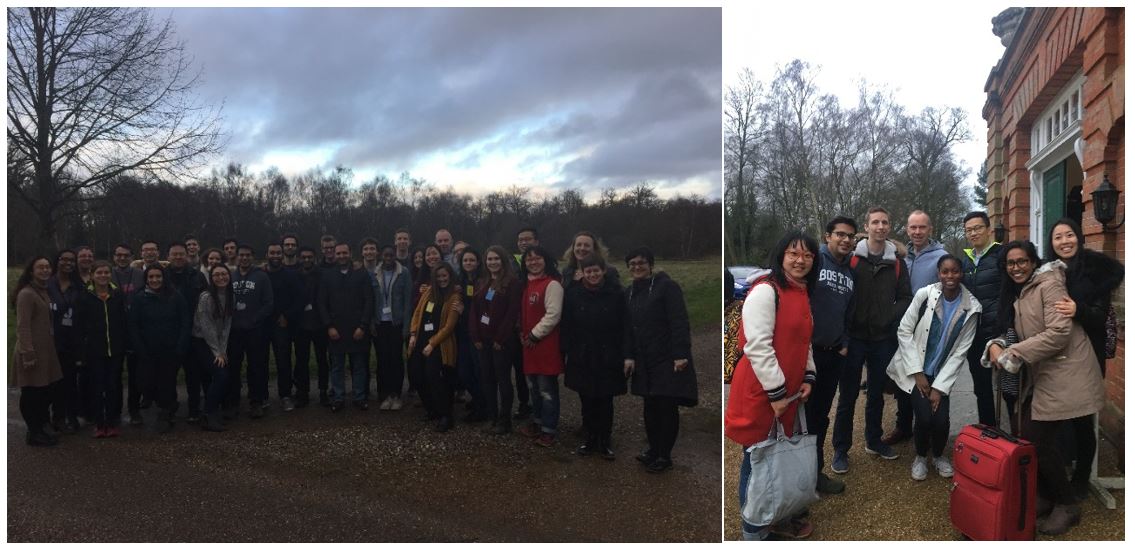 All in all, I had a fantastic time in this impact retreat and met many new friends there. I really appreciate ICL for providing me such a great training program. And I am very grateful for all the knowledge and encouragement from my teammates. Now I know who I can reach out to for a coffee break at campus through our "Martians of Cumberlodge" WhatsApp group chat!
Next Global Postgraduate Retreat – Impact and influence is from 19 July 2018 – 20 July 2018. So hurry up before it is fully booked!