by Anwar Sayed, PhD student in the Department of Medicine
The Department of Medicine celebrated another successful Rising Scientist Day event following on from last year's success. Rising Scientist Day is aimed at all PhD research students within the Department of Medicine. The event was held at the Wolfson Education Suite with 57 posters submitted and displayed both in the Café Area and the break-out space.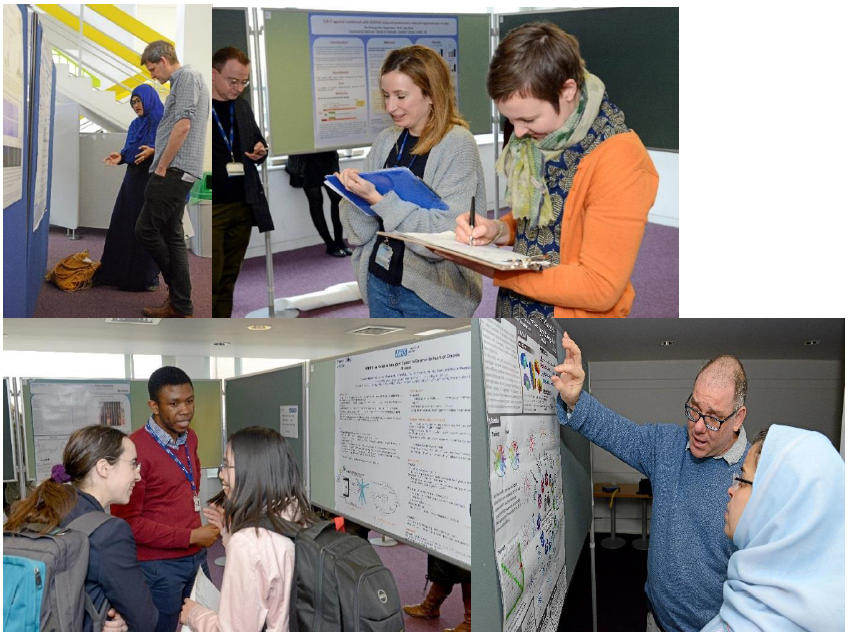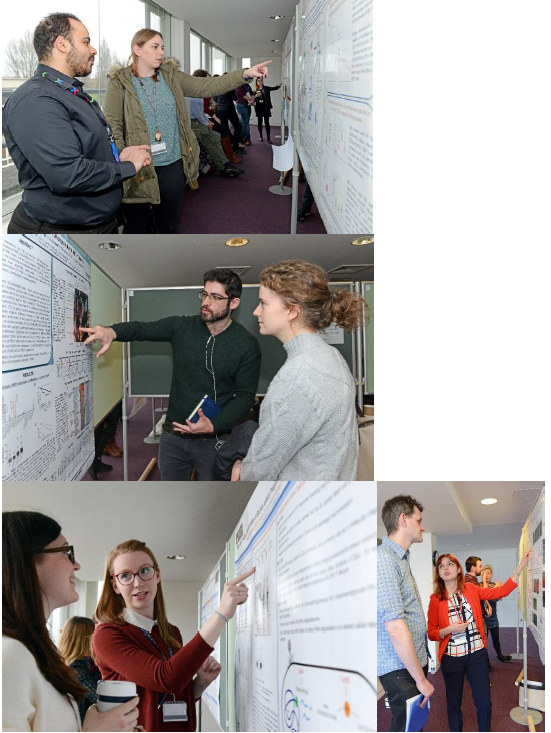 Following the poster presentation sessions and refreshments, everyone went up to Lecture Theatre II for the welcome by Professor Kevin Murphy, Director of Postgraduate Studies (Research). Then the 3 minute thesis presentations began. There were presentations from 12 PhD Students representing the Sections of Virology, Brain Sciences, Diabetes, Endocrinology and Metabolism, Immunology, Genomics, Microbiology, Haematology and Experimental Medicine. After the presentations there were talks given by the following Post Doctorate Researchers:
1. Dr Claire Byrne, Research Associate, Department of Medicine. Dr Claire Byrne was a PhD in the Department of Medicine, her research interests are in "The role of colonic short chain fatty acid production in appetite regulation and how they signal to the brain" and "The impact of spices and herb consumption on the composition and activity of the colonic microbiota and establishing a potential gut-brain signal".
2. Dr Myrsini Kaforou, Senior Research Fellow, Department of Medicine. Dr Myrsini Kaforou was also a PhD in the Department of Medicine, received a Sir Henry Wellcome Postdoctoral Fellowship on "understanding and diagnosing infectious diseases using multi-level 'omics data".
3. Dr Michal Barski, Research Associate Department of Medicine. Dr Michal Barski's research is in structural biology and biochemistry of retroviral integration. Dr Michal Barski offered his help again after last year and the Department is very grateful for this.
4. Dr Alex Thompson, Research Fellow, Department of Medicine. Dr Alex Thompson completed his PhD in the Physics Department at Imperial College London. Dr Alex Thompson is now a Research Fellow investigating the use of optical spectroscopy as a tool for non – invasive assessment of gut health.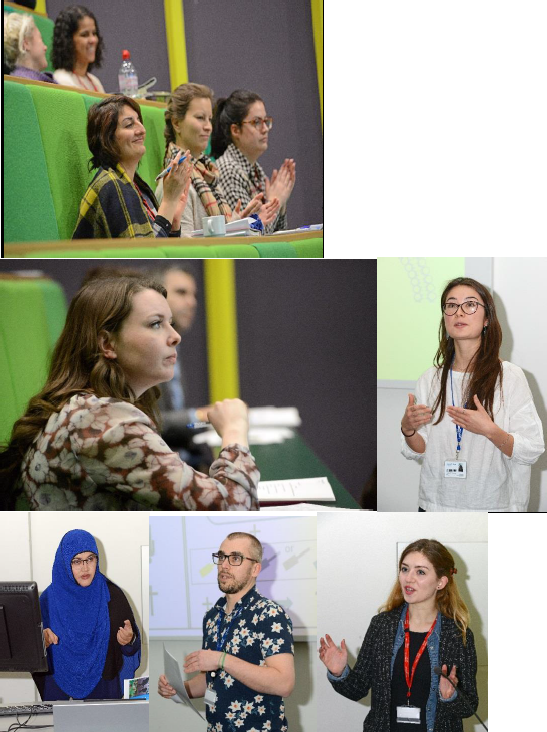 The Post Docs gave honest and insightful briefs into their journey from PhD to their current posts.
The audience was comprised of PhD students, Post Docs, Academics and Administrative staff. The Presenters were engaging and did very well answering questions about their research.
The process was very competitive. Prizes were awarded as follows:
For the poster presentation:
Helen Groves in 1st place for – "The impact of respiratory infections on the gut microbiota".
Nathalie MacDermott in 2nd place for – "A GWAS in West Africa: early serological evidence for a genetic susceptibility to Ebola virus disease."
Hannah Maude in 3rd place for – "Type 2 Diabetes risk loci regulate nuclear encoded mitochondrial genes."
For the 3 minute Thesis competition
Hannah Maude 1st place for – "Type 2 Diabetes risk loci regulate nuclear-encoded mitochondrial genes."
Maria Lucey 2nd place for – "Food for Thought: Inhibiting Appetite with Prokineticin"
Michael Ankcorn 3rd pace for – "Identification, diagnosis and management of persistent hepatitis E virus infection."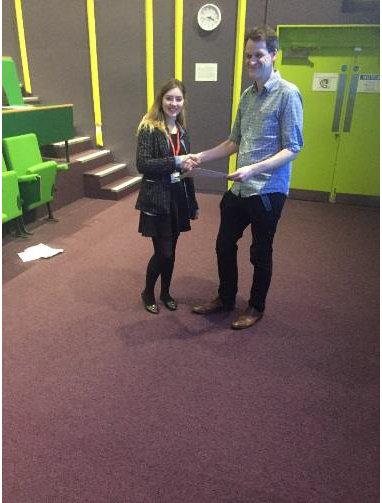 Rising Scientist Day concluded with a drinks & crisps reception which provided a great opportunity for students to network with one another. The Post Docs Speakers also attended the reception making themselves available to any questions. These types of events are extremely important to the Department of Medicine as they enable us to bring our Research Students together from all of the different sections and campuses.
In conclusion I would like to thank everyone involved (a special thanks to Professor Kevin Murphy for devoting all day to this event) for their valuable time and note that Rising Scientist Day would not have been possible without the generous support of the Graduate School.
We are looking forward to next year's Rising Scientist Day!