A Traditional Scottish Affair!
ESE PhD's visit a Scottish Ceilidh Dance for Burns Night
The Graduate Society of the Earth Science & Engineering Department organised a trip to the most famous Ceilidh House in London – Cecil Sharp House – in order to celebrate Burns Night. The evening began with students mingling at Imperial College, giving us the chance to unwind after a hard week at work. We then donned our dancing shoes and headed up to Cecil Sharp House in North London for a wonderful evening filled of traditional Scottish dancing.
For those unfamiliar with Ceilidh dancing, this involves a speaker or "caller" who outlines the dance steps for each dance, some with English roots, some more Irish or Scottish but most involving a fair amount of twirling, promenading and galloping! Many dances involve partners or sets of 4 or 8 – as such it was such a fantastic opportunity for PhD students to get to know each other in a fun and relaxed environment, away from the grind of work. The speaker is accompanied by a live band that usually consists of fiddles, flutes, keyboards and violins but also more old school pieces such as the hurdy-gurdy or the accordion!
Similar to line dancing, which is style of dancing associated with the US, Ceilidh dancing as we know it today originated as literary entertainment and "reeling" dances. It was used as a chance for young couples to meet and court, celebrate events such as weddings and keep people occupied during the long winter nights in Scotland. Steeped in history, and even more relevant being held on Burns Night, Grad Soc was able to sprinkle a little culture and history on the ESE PhD students and a fun (and sweaty!) night was had by all.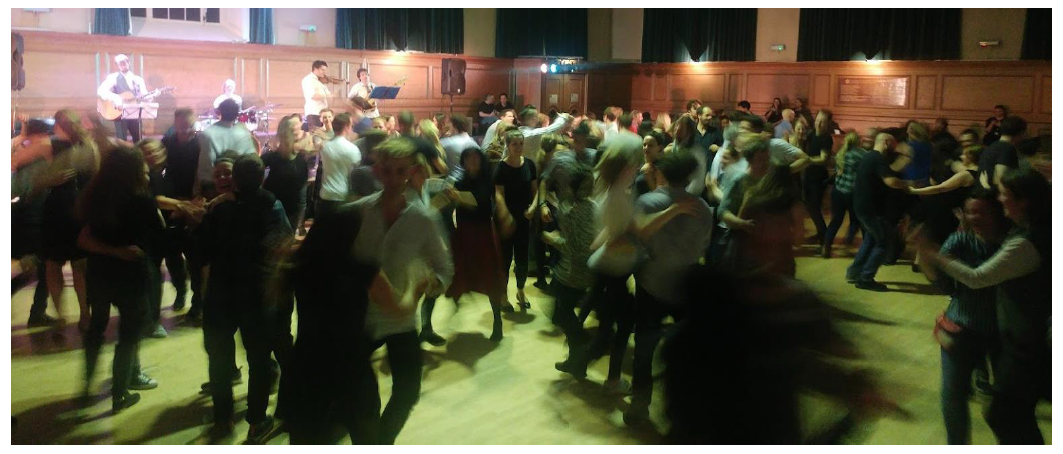 The live band and speaker generated an exuberant atmosphere, encouraging everyone to get up and dance regardless of ability. We threw ourselves in with gusto. Not only was it a great chance to get to know each other outside of work but it was a great opportunity for international students to get involved in a traditional aspect of British Culture. All the students who grew up outside of the UK and attended the event said they enjoyed submerging themselves in an aspect of British tradition that was previously unknown to them.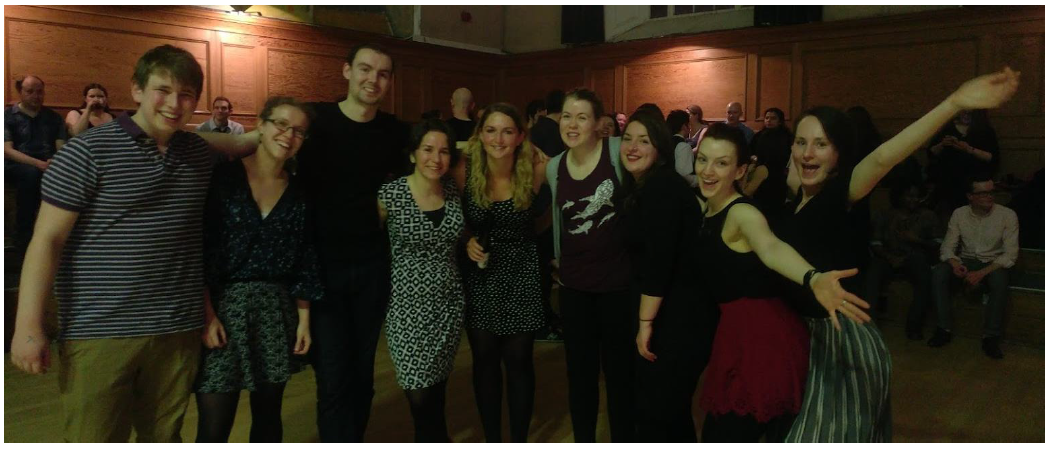 We are extremely grateful for the Graduate School for funding the subsidy of 30 Ceilidh tickets, reducing the price from £17 to £7 per person. As PhD students, it's so important to get involved in activities outside of work and have the chance to shake off the stress of PhD life whilst also navigating the difficult financial waters that is living in London.