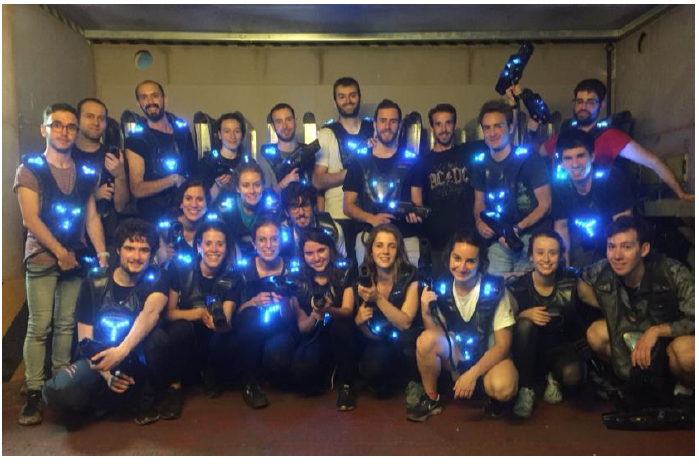 The first Laser Tag event to connect PhD students from different departments, took place at the brand-new facility "Bunker 51" on Saturday 23rd of June. The aim of this initiative was to mix students with various research interests, to develop our research communities within Imperial and foster collaborations inter-departments.
This Laser Tag event, was an icebreaking way of encouraging PhD attendants to work together in a series of mini games played with guns which fired infrared beams. After the team building event, a picnic hangout with pizzas and drinks in Greenwich Park offered a more relaxed ambiance for students to get to know more about each other and their projects.
The whole day was a great success, with a high turnout of 22 PhDs from departments such as: Electrical and Electronic Engineering, Bioengineering, Chemistry, Civil Engineering or Medicine.
Everyone had an amazing time, and were very grateful to meet other students and share their PhD experiences so far. They also liked the idea of building teamwork and social skills with new people in such a fun way. All of them were looking forward for the next interdepartmental activity.