On 29th of June 9 CDT PhD students from 2 different CDTs left London for a 3 days trip to the countryside to explore West England.
On Friday morning all of us met at Heathrow airport at the Sixt car rental shop. After everyone arrived and after we got our cars we drove towards Bristol and then turned further left to reach a town called Tauton. There we bought some groceries and continued our journey to finally reached our end destination with was a small farm located between Taunton and Exeter.
Immediately the AirBnB owner welcomed us with her lively 3 dogs Bisket, Douglas and Holly. After playing a bit with the dogs which we decided to go for a walk and discover the area of where we would stay the next 3 days. One speciality about this place was that it was so far from any other bigger city or town that there was no internet and mobile connection at all. Everyone felt it as a relieve not being connected to the rest of the world which made us enjoy the beautiful nature even more.
When we returned to the house we prepared dinner where the more talented chefs amongst us prepared a delicious pasta for us. We spoke a lot played some card games and at night we enjoyed watching the full moon and the stars.
On Saturday the highlight of the day was that we took our cars to go to Wimbleball Lake. There we enjoyed the warm summer weather and borrowed some rowing boats to explore the lake. Furthermore, we managed to borrow a football and a tennis ball and played around with them on the grass. In the evening we prepared a BBQ and traditional Shakshuka which one of our friends knew very well how to cook it. We ended the second evening listening to music, playing some board and card games and exchanging other funny stories about our lives.
On Sunday we left the dorm quite early straight after breakfast to drive to a nearby castle called "Dunster Castle". Although it started raining a bit we found joy in discovering and exploring a medieval town with its watermill, church, a beautiful garden and also the tiny houses and narrow streets. After that we continued with our cars to go to the coastal region in the north to a small city called "Weston-Super Mare". There we enjoyed the sandy beach and also the mud which was left over due to the ebb of the sea.Finally, we enjoyed a last lunch together after returning back to London.
Here we also want to take the opportunity to thank the Graduate School for their financial support for this really joyful Cross-CDT Trip.
Here some impressions from our Journey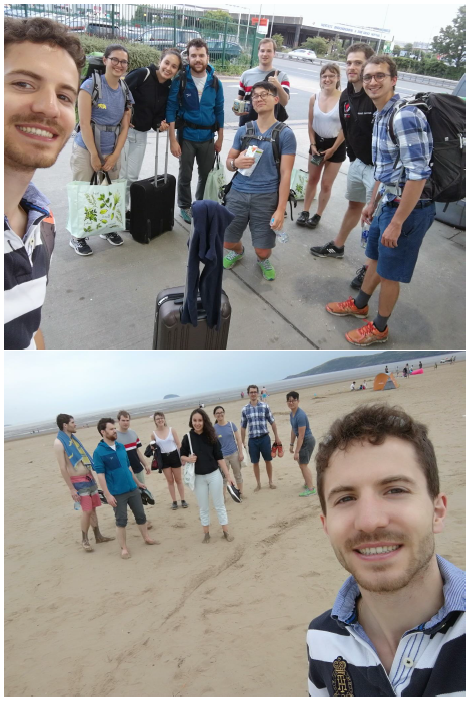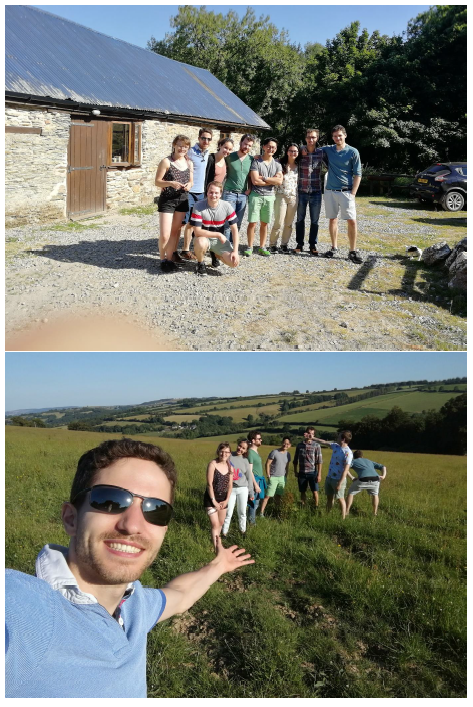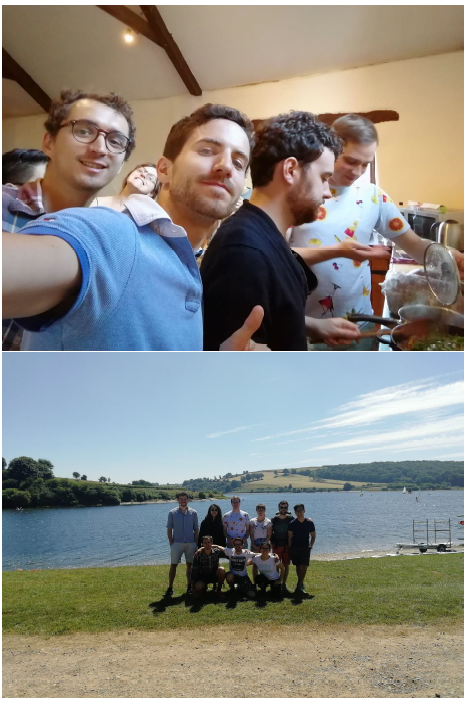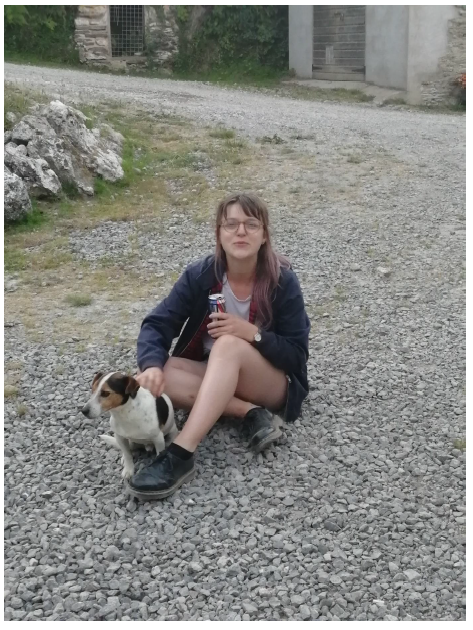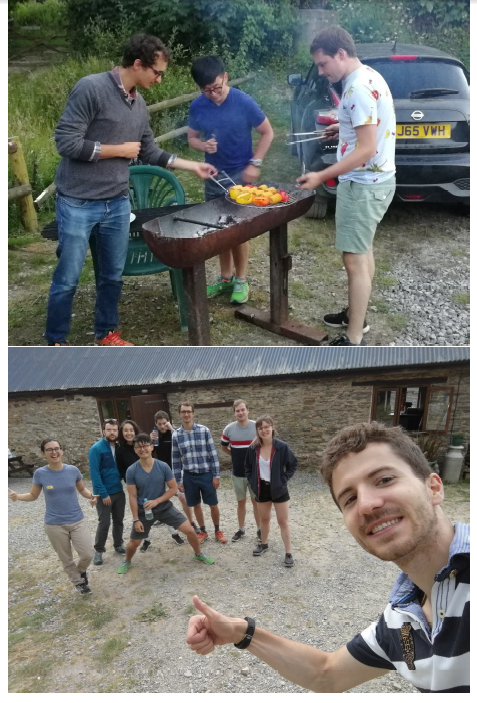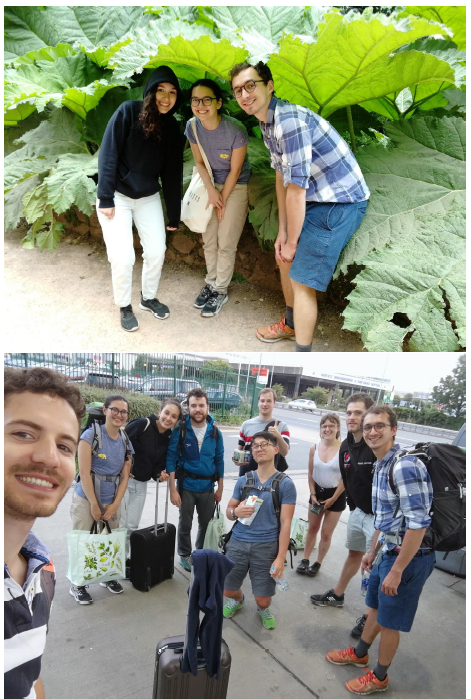 Cross-CDT World-Cup Dinner
To celebrate the end of the term and to also exchange our football knowledge 10 CDT-PhD students from 2 different CDTs met up at a bar to watch the game Argentina against France.
It has been a quite long time that some of us have seen each other and therefore this reunion was very enjoyable by also hearing about the lives of our former MRes colleagues. The world-cup game of the day was France against Argentina. After discussing our bets on who is more likely to win the game and who we thought would score first the game started. While watching we enjoyed our dinner at the bar which was also very delicious, and which made the whole reunion experience even more enjoyable. The football-game was very exciting because throughout the match both teams were showing their best and most creative moves and strategic brilliance. Finally France ended up winning against Argentina 4:3. Since most of us were supporting France we were very relieved about this outcome and discussed the game in more detail also after the referee finished the game.
Here we also want to take the opportunity to thank the Graduate School for their financial support for this very nice reunion at the Cross-CDT World-Cup Dinner.