On Saturday the 2nd of February 2019, the first-year PhDs from the Bioengineering Department went for a nice evening out, that started with an escape room followed by a nice Italian dinner.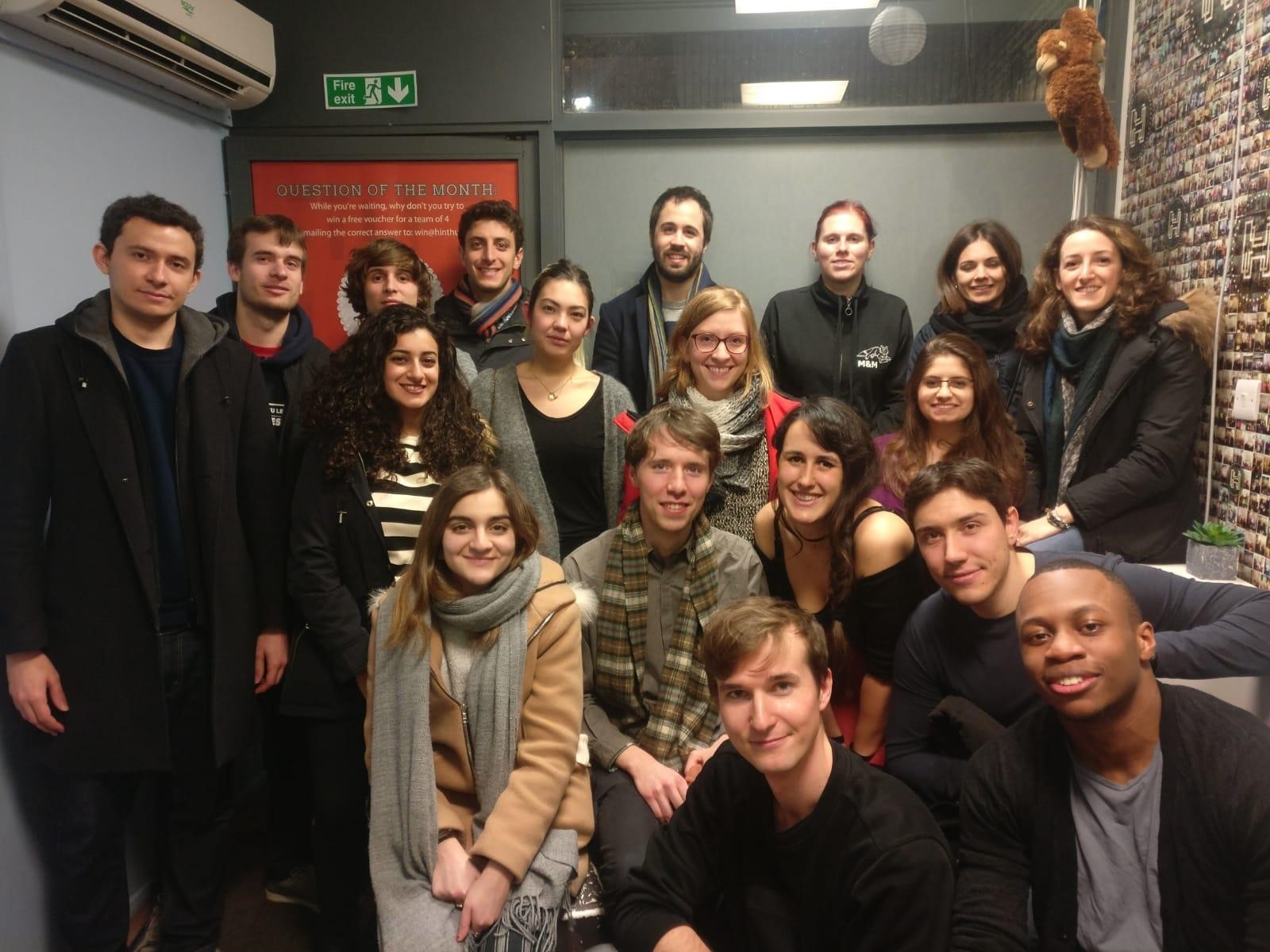 The objective of this activity was fomenting a good relationship and friendship between the first-year PhD students from the Bioengineering Department, as we don't all know each other despite constantly crossing each other in the hallways. We are all now starting a 3-4 year journey where these relationships are going to be invaluable, not only on a personal level but also on the professional one, as thriving engineering usually requires (besides obvious personal effort) help/knowledge from others and team effort. Now we'll know who to ask for help if we run into a problem that it is not in our main domain or field!
The evening started at 6:25pm as we gathered in the entrance of the escape room. For some it was their first time on an escape room, while for others it was another opportunity more to prove our intellects. We randomly divided into four teams and the game masters of HintHunt London led us to the entrance of our respective rooms and introduced us into the story we were going to play: for some of us it was about stopping an embezzler from doing a transaction while for others it was about getting out of a Japanese-themed room in less than an hour. After some stress because the time was running out, through teamwork and deduction skills, all the teams managed to get out of their rooms!
After this, we walked to Franco Manca, our destination for dinner, while getting to know each other. Once there, our lovely waiters led us to two adjacent tables where we had some great burrata as a starter, delicious pizza for main, and tiramisu for dessert, all accompanied by some wine. Even our Italian peers were satisfied with the feast!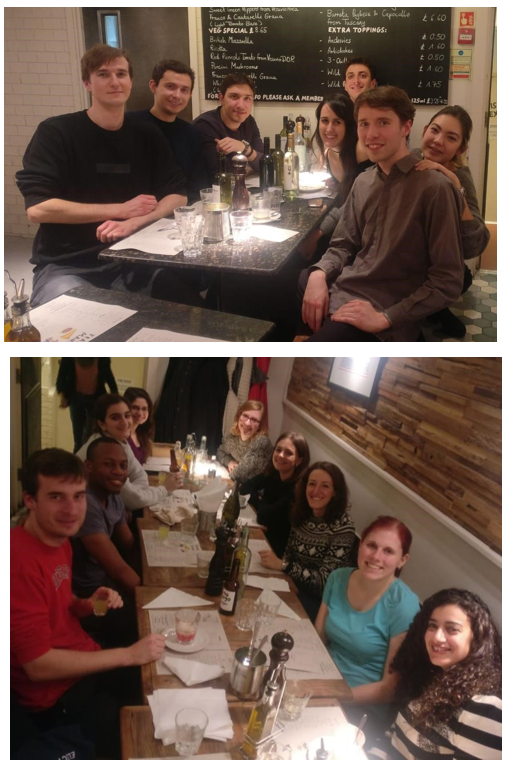 After the dinner, some decided to retreat home, tired from the evening out, while some of us decided to move the evening to a pub, where we continued to get to know each other and had a few more drinks.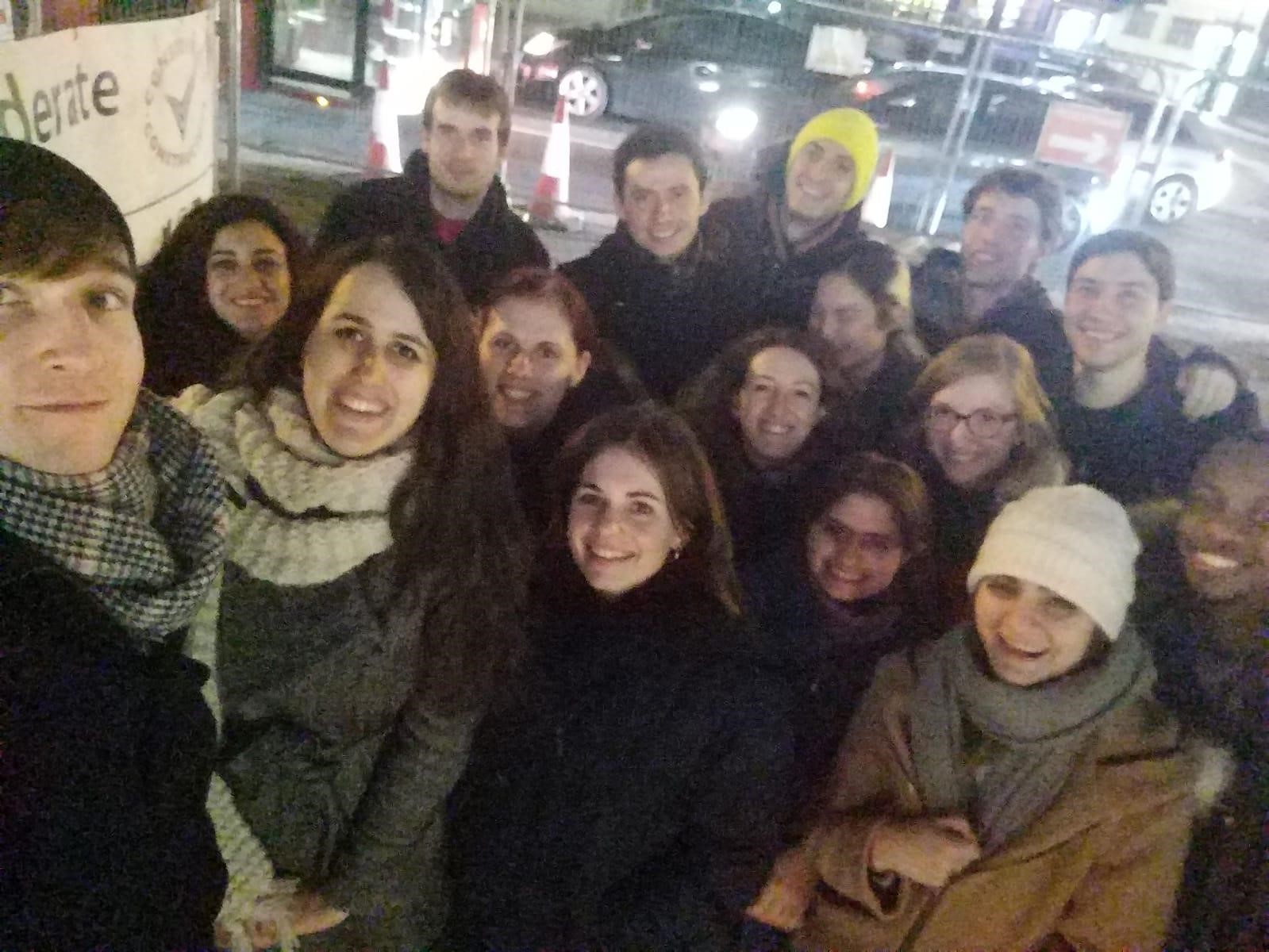 The event was a total success! We had lots of fun, used our heads, filled out tummies and had an overall great night! A big thank you to the Graduate School for funding this event, we'll be making it an annual or even semesterly event!