The sustainability workshop was organised by PhD student Vasiliki Kioupi of the Centre for Environmental Policy (CEP) on November 13 2018. It was an opportunity for postgraduate students from different departments of Imperial College London and other Universities to participate in two sessions related to materials and circular economy and assessment of the sustainability of a proposed technology in the context of the problem-solving approach. Moreover, the aim was for the participants to develop skills related to collaboration, systems and strategic thinking.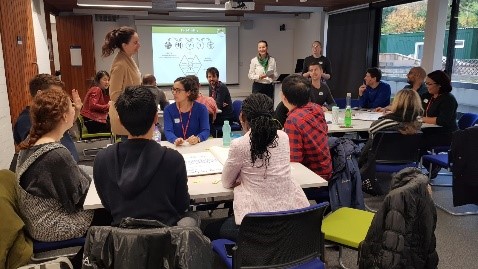 Twenty PhD students from CEP and Design Engineering Departments as well as a CEP Teaching Fellow and a post-graduate student from Queen Mary University joined the workshop. The event also featured two facilitators for delivering the two sessions; Katherine Whalen from Lund University and Tatiana Vakhitova from Granta Design.
The first session introduced participants to a serious game (In the loop) where they had to work in teams of two and assume the roles of product manufacturing companies making decisions in a changing economic, political and social system. During the reflection session after the game there were lively discussions about elements of competition that surprised the participants, how sustainability is approached, how short and long term strategies affect the course of the game, economic and environmental regulations that should be applied and social issues that emerge from the game. Finally, they came up with suggestions for companies and policy makers in the materials and product manufacturing sector. A very interesting element of the first session was the high degree of participant engagement during the game.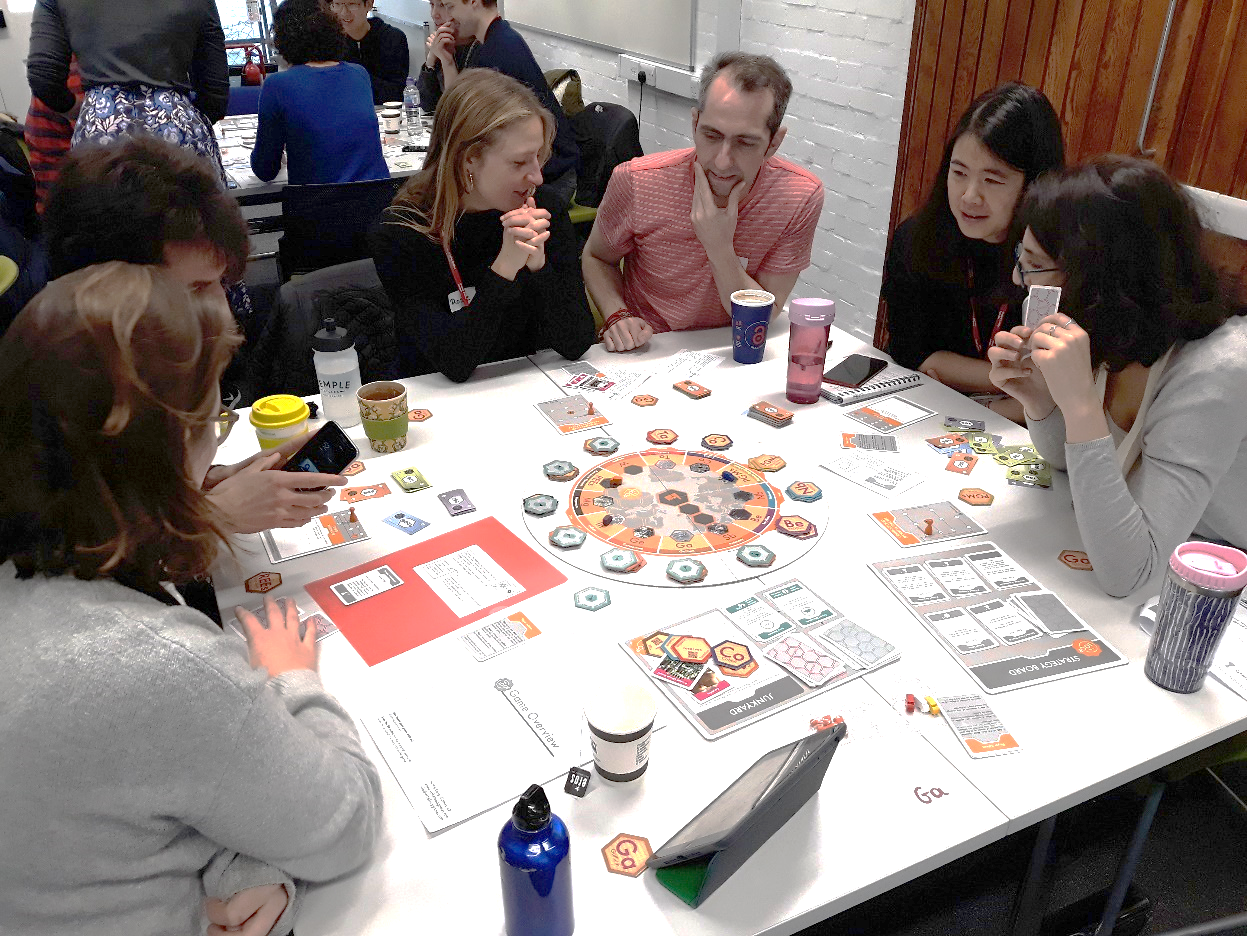 The second session introduced participants to the active learning toolkit "sustainable development", which is a set of steps that can be used to assess the sustainability of a proposed technology. The case study used was about electric vehicles (EV) and sustainability was assessed on the basis of three capitals: natural, manufactured and social using back-casting, stakeholder analysis, data collection on EV life cycle: CO2 emissions, materials and energy and EU regulations using CES Edupack (software available to ICL students of specific departments via the ICT shop). During the reflection session the participants had the opportunity to discuss not only how this process could be potentially useful for their research or teaching about sustainability, but also the importance of systems thinking in decision-making and interdisciplinary collaboration in addressing sustainability challenges.
Overall, the workshop gave the opportunity to participants to discuss about what sustainability means to them, interact in teams, learn about new concepts, further develop some skills and think about limitations of policy-making as well as suggestions for a more holistic view of sustainability. As for the organiser, it was an important opportunity to develop organisation, collaboration and management skills and use the feedback generated to improve the participant experience and learning outcomes of future workshops.
The workshop was made possible through the generous support of the Graduate School who provided funding and guidance.