On a brisk Wednesday at the end of September we launched our programme to encourage sustainable practices within the MRC LMS at the "GreeningLMS launch event". The main aims of our event were to give LMS members the opportunity to get to know the team and find out about its initiatives. This event also allowed important informal chats inspiring new ideas and collaborations! The suggestion box was full of lots of exciting thoughts of how the GreeningLMS and LMS staff members can come together to create the most impact.  It was a fantastic event with a great turnout including all LMS Imperial students on the 6th floor of the CRB building, Hammersmith Campus.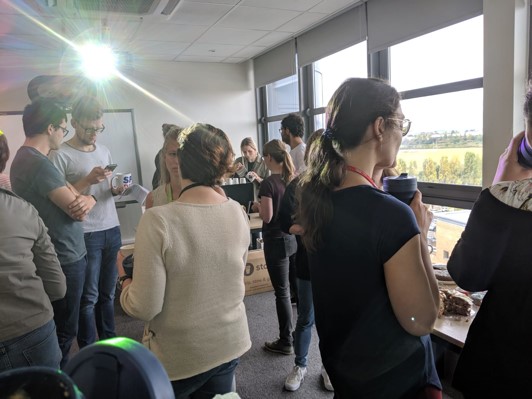 Routes coffee, an independent barista with an environmental conscience, generously donated their time. Needless to say delicious coffee was enjoyed by all! Members of the team made homemade cakes, catering for gluten intolerant and vegans alike.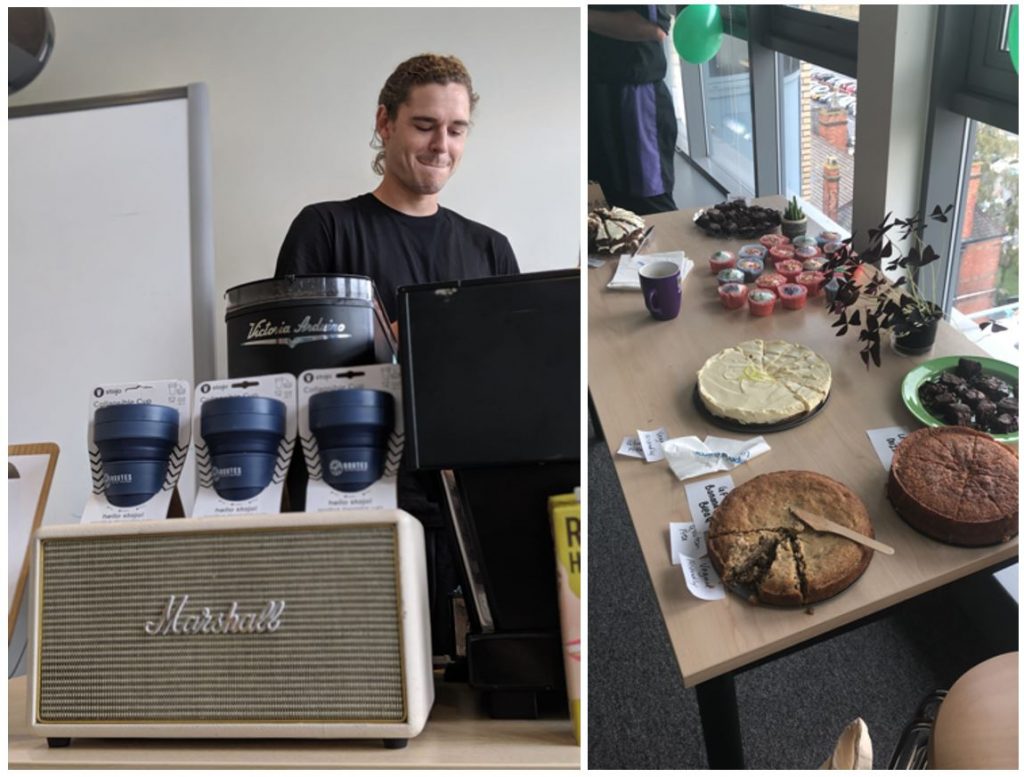 An informative presentation was projected and ran on loop in the event room, advertising the main aims and goals of the team, some practical tips for sustainable practices in and outside the lab. In addition, a plethora of frightening facts about the effects of the current environmental situation on health and the world's ecosystems and how we contribute to it where shown. Feedback highlighted how many of the attendees were unaware of the current state of play.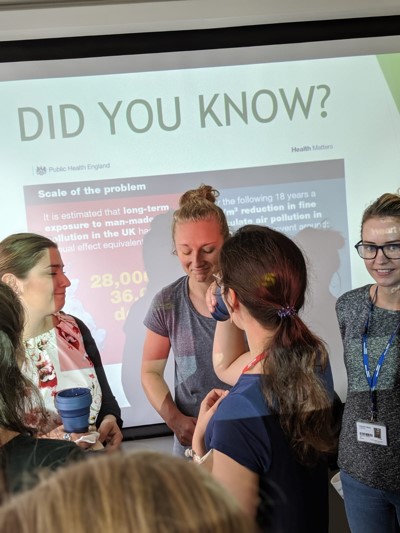 Finally, the event saw the signing up of Greening representatives for each lab – a point of contact between the lab and GreeningLMS – ensuring that best sustainability practices are maintained by all. These representatives will also be key in the ongoing evolution of sustainable practice implementation and will provide constant feedback about the success of the different GreeningLMS initiatives.
This event engaged the whole institute, raising awareness of sustainable issues and it was wonderful to see the general enthusiasm and support from all. In particular, it was great to see so many students attending, especially the newbies, as you will be pioneers – doing lab work as sustainably as possible from the beginning with no bad habits ;).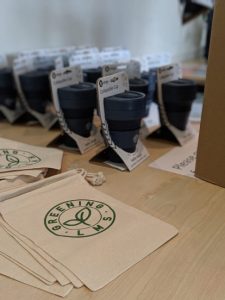 Due to the generous funding by the Research Community Fund, we were able to fund this event and buy sustainable freebies to pass out to attendees and bites to eat. Attendees were able to take a collapsible cup for their morning coffee on the go and a 100% cotton bag for their fruit and packed lunch. Without this funding the event would not have had record attendance or such widespread impact. So, a massive thank you to the Research Community Fund for helping to make our event possible and the success it was!