LGBTQ+ History Month Events at Imperial and Beyond
The LGBTQ+ Allies Network is holding the first Imperial LGBTQ+ Brains Symposium on Feb 27th to mark LGBT History month. We are highlighting the work of 3 scientists (PhD student, Postdoctoral Fellow, Professor) who align with the LGBTQ+ community. You will hear about their research and their accomplishments, but also about their journey into science and experiences as queer people. EVERYONE is welcome to attend, regardless if they identify as part of the LGBTQ+ community or not.
The event will be held in the Uren building, Level 12, at 4 pm and will be followed by a social with plenty of food and drinks at 5 pm (including vegan and vegeterian options). This will be run as a hybrid event for the first hour for those who cannot join us in person but would still like to attend the talks. If you are thinking of coming, sign up to our eventbrite page so we can prepare the food and drink options accordingly: https://www.eventbrite.co.uk/e/imperial-lgbtq-brains-symposium-tickets-518627166817
For more information on the speakers and the subject of their research have a look below. If you are interested in seeing what other events are happening in London, we have also put together a list of fun activities and talks that celebrate queer people (scroll to see more!).
Bill Wisden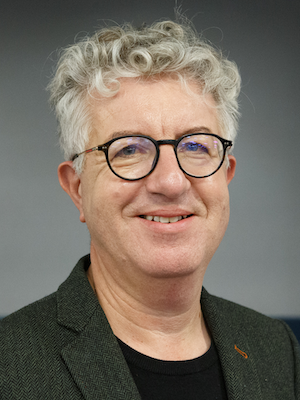 Position: Professor in Molecular Neuroscience
Title of talk: How do we sleep?
Jonathan Davies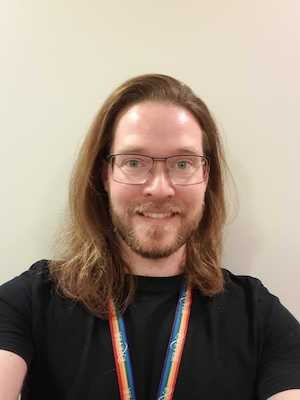 Position: Postdoctoral Fellow in Epigenetics
Title of Talk: Exploring Gene Regulation in the Developing Human Brain
Danielle Kurtin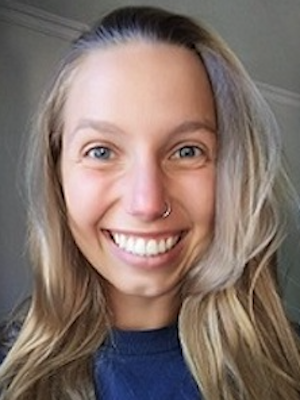 Position: PhD Student  (and soon to be Postdoc!) in Brain Imaging
Title of Talk: From bare feet to brain: an introduction to my research on context-dependent reconfigurations in brain state topology and dynamics
External Events in London during LGBTQ+ History Month 
The theme for LGBT History Month 2023 is Behind The Lens (lgbtplushistorymonth.co.uk/). The theme references art in the national curriculum and will be an opportunity to celebrate the many achievements and contributions of the work and lives of the forgotten or seldom seen LGBTQ+ people behind the stage, cinema and TV cameras – directors, screen writers, designers, technician, costume, make-up artists and more! We put together a list of cool events that you could attend, organised by date (many of which have Zoom alternatives!).
1st February 15:00 – LGBT+ History Month Book Chat about 'My Policeman'. The book chat is free and will take place at Redbridge Central Library and on Zoom. https://visionrcl.org.uk/libraries-heritage-culture/lgbt/
1st February 19:30-22:00 – Laugh-Able Comedy Evening at Redbridge Central Library with Non-Binary Comedian Andrew Max O'Neill. https://visionrcl.org.uk/libraries-heritage-culture/lgbt/
2nd February 2023 16:00-20:00 – LGBT+ History  Month 2023 FEST – Positive East, 159 Mile End Road, London, E1 4AQ https://www.eventbrite.co.uk/e/lgbt-history-month-2023-fest-tickets-504486471617?aff=ebdssbdestsearch
2nd February 2023 – 18:30 – 20:00 – Balham Library Petry Slam – Balham Library, 16 Ramsden Road, london, SW12 8QY. https://www.eventbrite.co.uk/e/balham-library-poetry-slam-tickets-503200174267?aff=ebdssbdestsearch
3rd February 2023 19:00-21:00 – Out of the Shadows: an evening of music for LGBT+ History Month. Hinde Street Methodist Church W1U 2QJ https://www.eventbrite.co.uk/e/out-of-the-shadows-an-evening-of-music-for-lgbt-history-month-tickets-449449454417?aff=ebdssbdestsearch&keep_tld=1
3rd February 2023 19:45-21:45 LGBT+ History Month Cabaret Night Old Town Hall, Stratford, 29 The Broadway, London, E15 4BQ https://www.eventbrite.co.uk/e/lgbt-history-month-cabaret-night-tickets-506227408807?aff=ebdssbdestsearch
9th February 2023 18:00-19:00 Sugar Daddies & Single Cell Patients: Unpacking Evolution of Homosexuality. Linnan Society of London, Picadilly, London, W1J 0BF https://www.eventbrite.co.uk/e/sugar-daddies-sickle-cell-patients-unpacking-evolution-of-homosexuality-tickets-457225352337?aff=ebdssbdestsearch
10-12th February – National Student Pride – Careers fair, panel discussions, evening events, Drag and Burlesque Brunch. https://www.studentpride.co.uk/
16th February – 17:30-20:30 – History, Memory and HIV: Why a London AIDS Memorial Matters. Fyvie Hall, University of Westminster, 309 Regent Street, London, W1B 2HW. https://www.eventbrite.co.uk/e/history-memory-and-hiv-why-a-london-aids-memorial-matters-tickets-484296683417?aff=ebdssbdestsearch&keep_tld=1
17th February 13:00-14:00 Queer Britain: The First Year of our Museum – a talk by Marta Lomza – Shoe Lane Library, 1 Little New Street Hill House London EC4A 3JR https://www.eventbrite.co.uk/e/queer-britain-the-first-year-of-our-museum-a-talk-by-marta-lomza-tickets-504439210257?aff=ebdssbdestsearch
18th February – 11:00-16:00 – Out at Sea – Celebrating LGBTQ+ maritime history – Royal Museum Greenwich22nd February – 17:00-18:30 – Soho: Saints, Sinners and In-Betweeners – University of Westminster Regent Campus – Fyvie Hall, 309 Regent Street (+ Online) W1B 2HW. https://www.eventbrite.co.uk/e/soho-saints-sinners-and-in-betweeners-tickets-511412256827?aff=ebdssbdestsearch
22nd February – 19:00-21:00 – LGBT+ Women Over 50 Film Screening – St Margaret's House, E2 9PL
23rd February – 19:00-20:00 – Open Mic – Queer Icons – St Margaret's House, E2 9PL
24th February – 19:00-21:00 – Queer Botanical Poetry Reading – Chelsea Physic Garden
24th February 19:00-23:00 – Fierce Queens drag and cabaret artists, gender diverse performances, queer history treasure hunts and much more – Cutty Sark
26th February 14:00-15:30 – From Mollies to Pride – Dive into London's Deep history of sexual dversity on this LGBTQ+ History Tour of Soho and Covent Garden. Charing Cross, Strand, London, WC2N 5HF. https://www.eventbrite.co.uk/e/from-mollies-to-pride-tickets-483807590527?aff=ebdssbdestsearch
Special thanks to Jake Symington for putting together such a comprehensive list of external events!