The second term was tough with five separate two-week modules and two one-week half-modules, all with their own coursework and deadlines, plus we all had to complete a literature review for our research project and submit a 20 page write-up. As well as intimidating, this was very exciting as it marked the transition from the taught components of the course to the research element, which is exactly why I embarked upon the course in the first place: to test out my ideas for research into the energy system transition to see if they have any validity, if I can 'do research', if I find it interesting and feel it can be useful. So enormous effort went into the literature review and by the end of term, I was whacked. In fact the whole class needed a break, especially given the inevitability of revision for our final exams coming up at the start of the third term. (As an aside, I thought it was only death and taxes considered to be the inevitabilities of life – I now realise that the list is different for students and starts with revision for exams.)
So take a break is exactly what most of the class did, heading out to various locations after Easter for a spot of R&R to sustain our energies before the excitement of launching into sustainable energy research. Facebook, WhatsApp and Messenger were lit up – nobody seems to be using Instagram or Twitter, maybe that's a generational thing?
Morocco, Florence, Paris, Lisbon, Mallorca, Cairo were all in the mix. For many of the international students this was an opportunity to see more of the UK with classmates venturing outside of London as far as the Kent coast, Bath, Somerset, Edinburgh (invariably pronounced with only three syllables), Glasgow and the Lake District.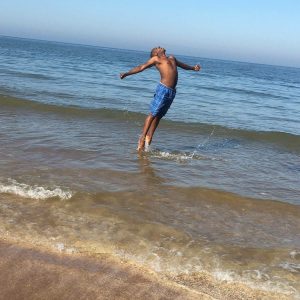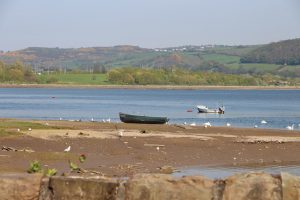 That end of term euphoria                         An opportunity to explore the UK outside London
As for me, I decided that a little sun and blue sky wouldn't go amiss and so headed off with my wife to Muscat to revisit old haunts from the 1990s. My trusty Imperial College satchel made it all the way to the top of Oman's highest mountain, Jebel Shams at just under 3,000m…