Not quite how I thought my time at Imperial would end
Last Friday night standing in Metric, waiting for the results of the Leadership Elections 2020, little did I know that that would be the last time I saw so many of my friends, the last time I stood in the Union Buildings and my last gathering of more than 5 people as an Imperial student. 10 minutes later, we received the email that told us College was due to close and that the entire community of 17,000 students and 8,000 staff would be moving online.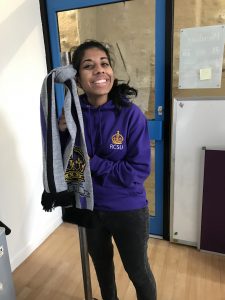 The world has been shaken up by Covid-19. We have seen major cities go on lockdown, major health systems crumble under the pressure to cope with the increased demand for care and we've all had to undergo massive changes in lifestyle. As students attempt to return home or go into isolation many will be wondering whether they will come back or not. For final year students this has meant saying goodbye nearly 3 months early, and I can't even begin to imagine the stress that International students are going through at a time like this.
My final weeks
Although the end has come sooner than expected, I am so grateful for the final few weeks I got at Imperial. Spending time with friends, organising my last few events for MathSoc and the RCSU are all things we probably took for granted at the time, and are now missing incredibly.
Luckily the Science Challenge Awards Night just made it in before social distancing started. Although we saw a great deal of elbow bumps instead of handshakes, it was a wonderful night to celebrate the hard work of all of the entrants, recognising some amazing pieces on Climate Change. We had videos, essays and so much more. Isabelle, our Science Challenge Chair, and her team put in so much effort to organising the competition and the awards pulling out a perfect event.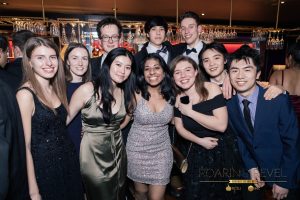 However the highlight of the past few weeks has to have been Roaring Revel. This is a join event between the RCSU and DoCSoc and I was lucky enough to lead the RCSU's planning side of this event. Although the lead up to the event was hectic, with tastings at the venue, selling tickets and packing bags of drinks tokens, it was so nice to work with a group of people who I hadn't worked closely with before, little did I know it would be the last event I ever organise at Imperial. Despite the oncoming warning of Covid-19, (this event was at the start of March), 470 people came out to the fantastic venue of Quaglino's for our black tie event which had a 1920's theme since the venue screamed Great Gatsby. Although I didn't know this would be the final party or large event I would attend as a student, it was absolutely one of the best events I have ever attended, with Antics as the DJ, amazing drinks and food and some wonderful friends, it is certainly a night I will never forget, only made more special by the thought of it being the last ever one.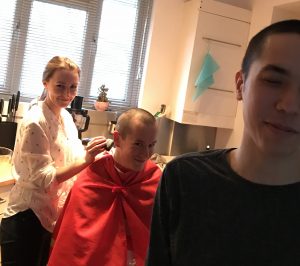 The final few days before isolation ensued were spent saying goodbye to friends and members of staff at Imperial who have been a big part of my journey. The absolute last social interaction saw some of my friends shaving their heads in an attempt to lighten up the difficult situation we're all in. Whilst not particularly relevant to this article, the results still cheer me up so I'll share them with you too.
What could've been
Unfortunately a number of other events I had planned for the rest of the year got cancelled. The first blow came in the form of MathSoc's Pi Day being cancelled. The 80 pies however did not go to waste, as we simply handed them out for free. Apparently competitive pie eating was deemed a risk.
The event I am most disappointed about is of course the MathSoc End of Year Dinner. This is an event I added to MathSoc's calendar as a social sec last year and I was thoroughly looking forward to ending my time at Imperial with a celebration event like this. There are talks of the event being postponed till October, but it is still upsetting to not have the same ending we would've liked. The MathSoc Committee has worked so incredibly hard this year, particularly my social sec Sorcha, and I was so hoping that this event would be a great way to celebrate the achievements of the committee this year and welcome next year's elected committee (minus a president since we elected RON, whoops :/ )
So Long Imperial
With the End of Year Dinner cut, exams looking to be incredibly stressful and my 21st unlikely to be anything other than a video call, things are looking a little bleaker than expected, and certainly not the way I envisaged the end of my time as a student. It is hard to stay positive with so many plans being changed and a great deal of uncertainty.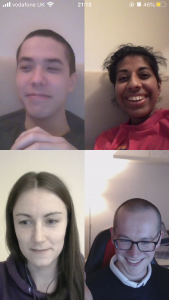 Saying goodbye to friends so quickly, unlikely to see some of them until Graduation, if that goes ahead, has made friendships feel so rushed. Particularly saying goodbye to my flatmate, Lizzie, 3 months early, we hadn't even gone through the panic crying cycles that hit before exams this year.
Even with friends who are still in London, as responsible adults we have all switched to remote social interactions that include hours of video calls and playing games online. It's hard to imagine that nearly 3 years of hard work might not be accompanied by all the fun we had planned for the last term. If I think about it too much it gets really depressing, but even whilst sitting in isolation at home, the number one thing I am grateful for is the friends who've stuck by me along the way.
It's like we're trapped in some deadly nightmare, my heart go out to those working in hospitals, other medical professions for their incredible work right now, similarly so much gratitude for those working in shops, transport and everything else that is still running as usual to serve people across the country. Hopefully we will get through this soon, and one day we will look back and laugh at the time we stocked up on toilet paper and pasta whilst in isolation for the entirety of the Easter holidays.
But for now, it's a pretty glum situation. And I am so sad that this is how I'm saying goodbye to Imperial. For the best 3 years, the best friends and the best memories. Thank you Imperial.
Best wishes,
Aishy