Finishing online exams and my top tips
Expectations: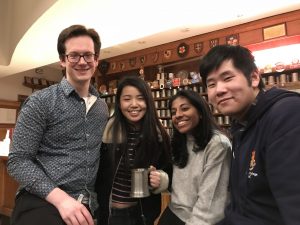 At 10:55am yesterday, I clicked submit on my final ever exam paper. In my head I had always dreamed of this day. We would finish our exam and head to the union. We would bask in the sun on Beit quad before enjoying some well deserved curly fries and pints.
Reality: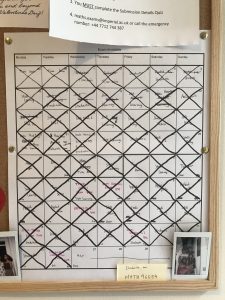 Instead I found myself sitting at my desk staring at the paper and notes all over my desk, (thank you open book exams), I didn't quite know what to do with myself. It felt a little anticlimactic. Here I was, finishing my last ever undergraduate exam, basically finishing my degree, just sitting at my desk staring at the same blank wall I have been staring at for the past 10 weeks. I didn't know whether to scream with joy, get straight into bed or pour myself a drink, (it's always 5pm somewhere!). What I finally did find myself doing was making a sandwich at 11am and getting into bed to watch Netflix. Whilst equally good, it was definitely different.
My top tips to online exams:
Online exams have had some advantages and since I know so many people still have exams here are some of my top tips to managing online exams:
Make summary notes: Even if your notes are "ctrl-f"able, it can save a lot of time to have your key definitions, formulas and proofs written out by topic so that they're super easy to find during the exam.
Understanding even if not learning: Although you might not be learning ALL of the proofs like usual (one of my modules had a proof spanning 3 pages!), its important that you understand them all and their various steps and manipulations.
Set a timer: Usually when you sit exams, the last half an hour, 5 minutes and the end of the exam are announced. Without that now, I found it useful to set timers to mark the last half an hour and the end of the exam. Just incase your head is buried too far into a problem!
Past papers: whilst questions are rarely copied from past papers, their structure or concept often are. Online exams give us a rare chance to have solutions from these open. I wouldn't encourage keeping all the papers open during the exam, but maybe make a list with which topics or types of questions appear in each paper so they're easy to find during the exam if need be.

My exam set up

Having extra space: My desk at home isn't very big and I struggle to fit my laptop and paper to write the exam on it, let alone any extra notes and cover sheets. My solution to this was to keep a spare chair next to my desk and leave all my notes and extra sheets on there, that way my desk space stays clear leading to a clear head space.

White Noise: If you find yourself in the dreaded situation of having to sit an exam in a noisy household or near building works, I would highly recommend downloading a white noise app. Most will allow you to refine the volume and frequency to what suits you best. The white noise will be annoying to begin with, but soon you'll hardly notice it and it'll drown out the louder noises around you.
Celebrate after: Don't do what I did and just get into bed, whilst it felt relaxing it felt underwhelming. Call some friends, or celebrate with your family, you could even go out for ice cream! Whatever takes your fancy, go out and treat yourself, you deserve it! But remember to stay safe and follow the guidelines around social distancing wherever you are!
So all that's left to say is best of luck to all those with exams left. And, to all those who have finished exams, I raise a virtual toast to you!