Staying in one room to sleep, study and live in can be difficult. Studying elsewhere can help maintain a healthy separation between work and rest. Here are five of the best places on our South Kensington Campus and around London to study.
1. British Library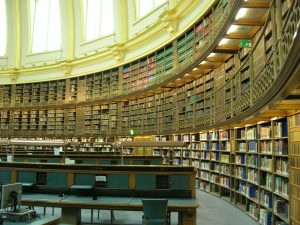 The British Library was founded in 1753 and contains one of the largest collections of literature in the world.
Beyond being a tourist sight in itself, it also offers many 'reading rooms' where (if you register and have a 'reader's pass') you can study in for free.
The many exhibitions and general array of literature available also provide a welcome break, whilst the large capacity means there's ample opportunity to change your settings as and when you need to.
2. IMechE Library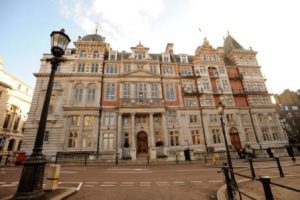 As a student of Mechanical Engineering at Imperial, you will likely register to be part of IMechE (Institute of Mechanical Engineers) at some point of 1st year.
Nestled in Westminster, this library offers members free WiFi, desks to study and even tea and coffee.
Accessing these facilities requires membership, but if you do want to escape the university bubble without holing up in a dorm room, then this could be a viable option.
3. Central Library (South Kensington Campus)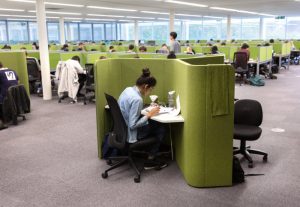 As a mechanical engineer, you will be based mainly at the South Kensington Campus and will likely use the main library regularly. Open 24 hours, six days a week (only closed overnight on Friday), the Central Library is an ideal place to study in a safe environment for late-night sessions.
Being on campus means facilities like printing, student-friendly priced meals/snacks and water fountains are all at hand. Additionally, there is a wide array of subject-specific textbooks that can be loaned (physical and online copies).
There are also hundreds of PCs available for use (not just at the Central Library) – and availability for PCs can be checked either via the Imperial App or on-screen displays near the library entrance.
4. Chemistry Building Study Spaces (South Kensington Campus)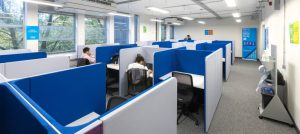 Although situated strictly in the Chemistry department, these study spaces are open to students from all subjects.
As these are newer facilities, the spaces have been suited to student requests. There are both silent study spaces and group spaces as well as places to eat/drink.
5. Departmental Study Space (South Kensington Campus)
The Department of Mechanical Engineering is based in the City and Guilds building on our South Kensington Campus. There are several areas to work, from large computer rooms to group-work oriented meeting rooms to communal areas to eat, socialise and study. Although it can get crowded at busier times, there is almost always a seat to be found somewhere if you need to get things done.