The Dyson School of Design Engineering is a dynamic and innovative department of Imperial College London. Established in 2014 with the generous support of the James Dyson Foundation, our school is dedicated to combining design thinking with engineering knowledge and practice to solve complex global challenges. We aim to create a culture of innovation and enterprise by emphasizing the values of sustainability, entrepreneurship, and societal impact.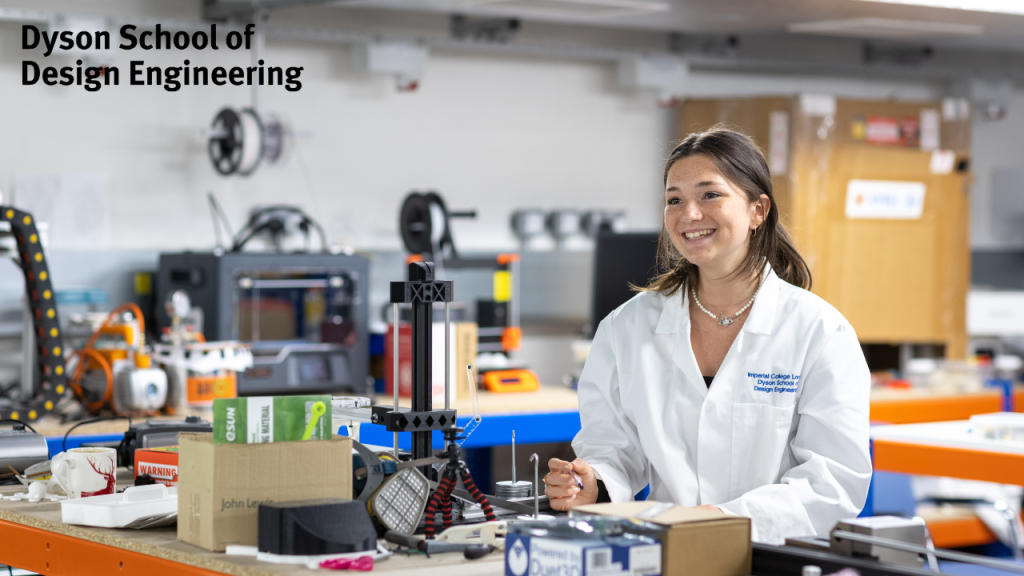 Our mission is to educate and inspire a new generation of design engineers who will use their creativity and technical expertise to tackle the world's most pressing problems. Our students are encouraged to think beyond traditional disciplinary boundaries and to work collaboratively to develop innovative solutions that have a positive impact on society and the environment. Through our interdisciplinary approach to education and research, we aim to equip our graduates with the skills and knowledge they need to become leaders in their field.
Bridging Disciplines
At the Dyson School of Design Engineering, we offer a range of undergraduate and postgraduate programs that combine the latest advances in engineering, design, and entrepreneurship. Our courses are taught by world-class academics and industry experts who are passionate about innovation and excellence. In addition to our academic programs, we also offer a range of research opportunities that allow students to work on cutting-edge projects in collaboration with leading industry partners.
Building Partnerships for the Future
Developing practical skills and experience in the field of design engineering is at the core of what we do at the Dyson School of Design Engineering. We are committed to building strong partnerships with industry leaders who share our passion for innovative design and engineering. Our industry partners not only help us stay at the forefront of the latest trends and technologies, but they also play a key role in supporting the development of the next generation of design engineers and innovators.
Our placement partners are an essential part of this ecosystem, as they provide our students with opportunities to gain hands-on experience in real-world settings. We work closely with our placement partners to ensure that our students have access to the latest tools, technologies, and resources, and we provide ongoing support throughout the placement process. By collaborating with our placement partners, we are able to offer our students a unique opportunity to develop their skills, build their network, and gain valuable experience that will help them succeed in their careers.
Beyond boundaries
We believe that design engineering is not just a discipline, but a way of thinking that can drive positive change in the world. Whether it's developing new technologies to address climate change, improving healthcare outcomes through innovative medical devices, or creating sustainable solutions for food production and distribution, design engineers have the skills and mindset needed to make a real difference. At the Dyson School of Design Engineering, we are proud to be at the forefront of this exciting and dynamic field, and we look forward to shaping the future together with our students and partners.