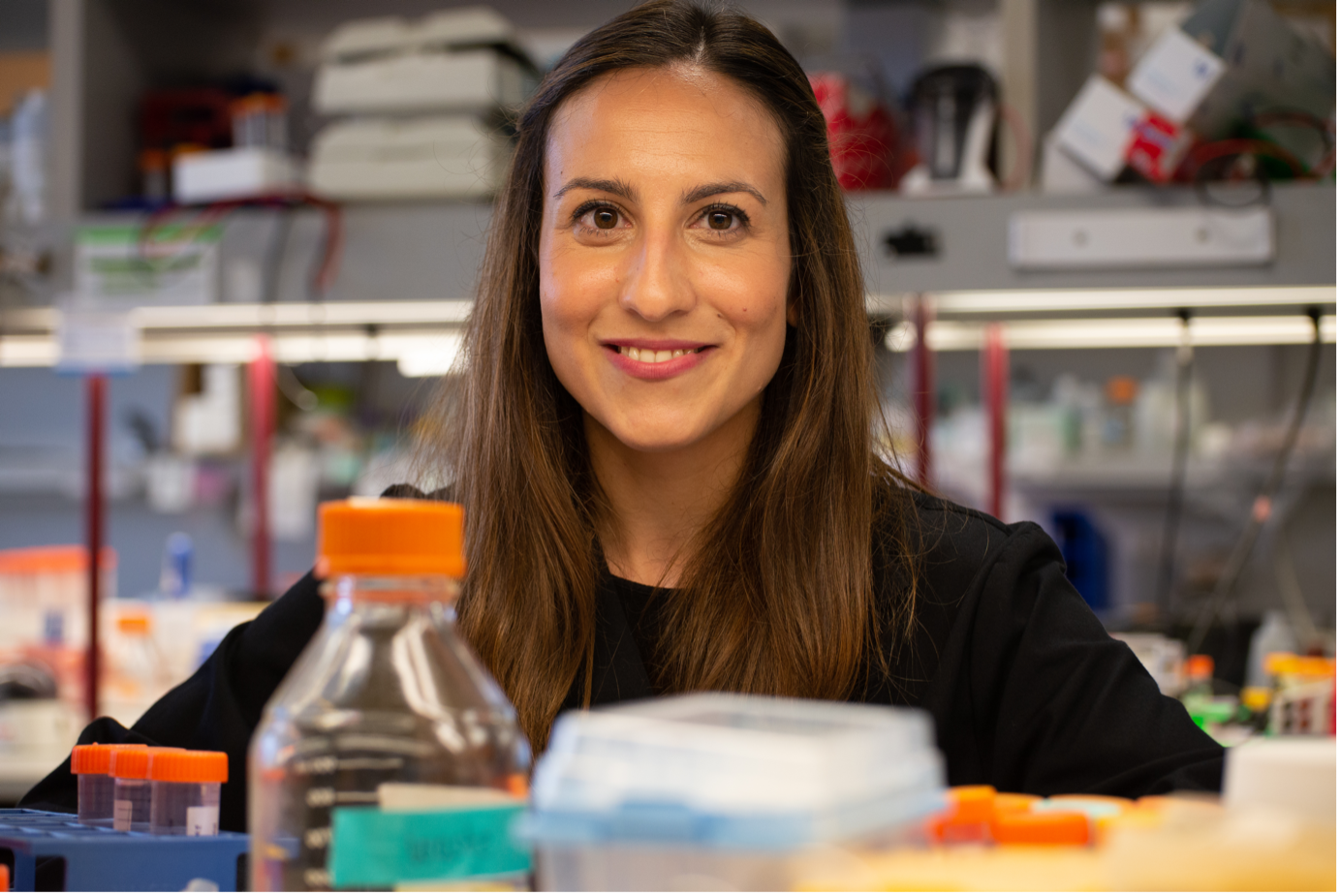 In the latest instalment of our Staff Profile series, we spoke to Dr Laura Martin- Sancho about her new role as Lecturer in Molecular Virology.
Introduce yourself – who are you and what do you do?
My name is Laura Martin-Sancho, and I am a new lecturer in the Section of Virology within the Department of Infectious Disease. At Imperial, I am excited to initiate a research program to identify critical virus-host interactions that control pathogenesis of mosquito-transmitted viruses.
Can you tell us about your career so far – when did you join the college, and where were you working or studying before this?
I completed my PhD in 2015 at the Max Planck Institute for Infection Biology in Berlin. My research focused on characterizing host factors that dictate influenza A virus host range. Then, I moved to Scripps Research Institute in San Diego, California, where I applied systems biology to study global immune responses following infection with influenza virus, dengue virus and SARS-CoV-2.
I joined the Section of Virology as a lecturer at the beginning of March, but I was previously at Imperial as a visiting PhD student in 2013. Funded by a Marie Curie PhD fellowship I was able to join Dr. Wendy Barclay's laboratory for four months to train in molecular virology. I really enjoyed my time at Imperial, and I am really happy to be back!
Can you explain a bit more about your research interests, and what you will work on at Imperial?
I am interested in studying mosquito-transmitted viruses, including Dengue, Zika and West Nile virus. These viruses cause over 300 million yearly infections of varying severity, yet no approved vaccines or antivirals are widely available. My research program aims to characterize host defence mechanisms that determine viral pathogenesis and host range, and that can be used to inform novel antiviral strategies. To tackle these questions, I plan to use an interdisciplinary approach including systems biology, biochemistry, evolution biology, and molecular virology.
What initially sparked your interest in your current field of research?
I have always been fascinated by the efficiency of RNA viruses like influenza A or Dengue virus. How do viruses with such small genome size can cause millions of yearly infections or be the causative agents of deadly pandemics?
What aspect of your new role are you most excited about?
It is a very special feeling to be responsible for the direction of a scientific program and to seek funding to support science you are really passionate about. I also feel very privileged to be embedded within Imperial's Department of Infectious Disease and collaborate and learn from very talented scientists. Finally, I am a firm believer in mentoring, supporting the new generation of scientists, and promoting diversity, equity and inclusion, and excited to be in the position to make an impact.
When you are not working, what are your main passions and hobbies?
I am very active and love practising yoga, jogging, surfing, hiking, swimming, playing tennis… you name it! I also really enjoy meeting friends, traveling, and enjoying the world's diversity. My last trip was to Guatemala, where I visited the Mayan's ruins of Tikal and witness the beauty of lake Atitlan. Such an incredible country!
If you were exiled to a desert island but allowed one luxury item, what would it be?
A surfboard! Best to keep active and can be used as a boat!
And finally: what's one thing you'd like people in the Department to know about you or your role that we haven't already covered?
I truly enjoy collaborating. Tackling a scientific question using different disciplines and expertise can result in unexpected, exciting discoveries. I am always happy to chat over coffee about potential collaborative interfaces, just send me an email!