Dr Tiffany Chiu, Senior Teaching Fellow, Educational Development Unit
Last week, I and other Imperial staff attended the Advance HE Teaching and Learning Conference at Northumbria University in Newcastle. This year's theme was 'Teaching in the Spotlight: Innovation for Teaching Excellence'. The aim of this conference is for practitioners and researchers to share and explore innovative teaching practices and pedagogies in different areas of focus in higher education, which contributes to teaching excellence and the quality of student learning. The area of our contribution was under the strand 'Innovative practice that aids transition and retention'.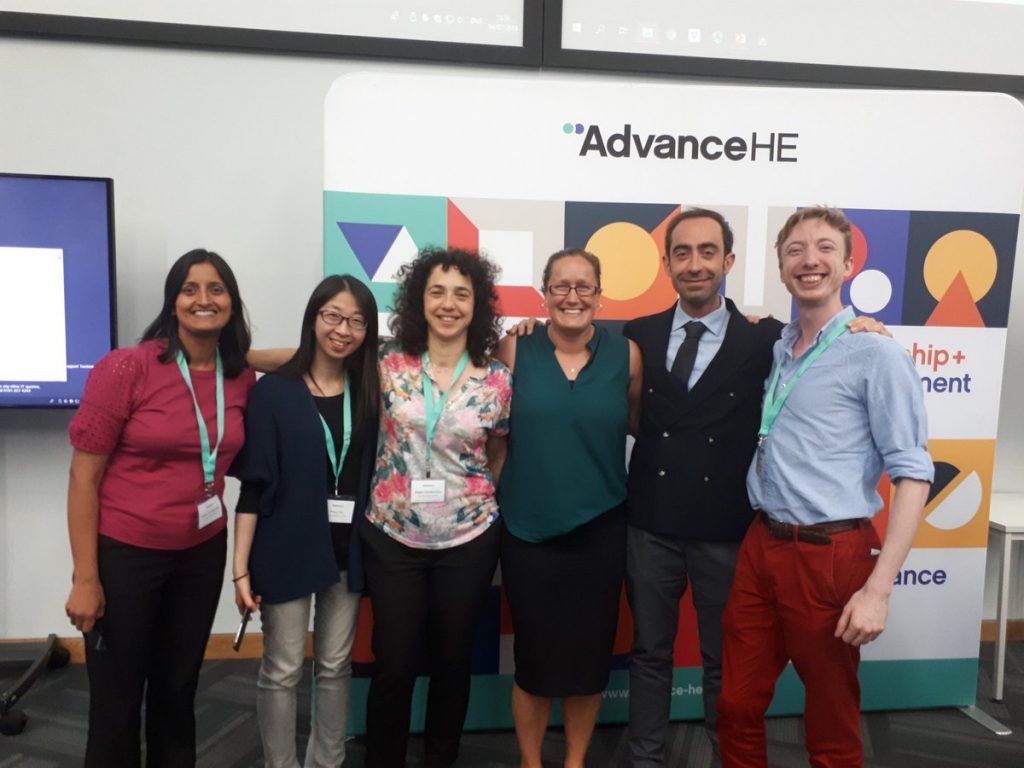 Freddie Page and I presented our use of the 'ideal' university student survey  to facilitate discussion on staff and student expectations of university students as part of induction exercises in the Dyson School of Design Engineering and how it has contributed to an inclusive and supportive culture and community. This is one of the key agendas of Imperial's Learning and Teaching Strategy: "we share an ambition to build a community that is supportive, inclusive and diverse". Being able to initiate this kind of conversation with students, we promote and encourage greater transparency between lecturers and students on the expectations of university students, contributing to support students with the transition from school to university. This survey is part of an ongoing educational research project which looks into views and expectations of what it means to be a university student, from the perspectives of students and staff across UK higher education institutions. You can find our presentation slides here: Ignite_Advance HE_TC-FP presentation
Our experience at this conference was wonderful – there were a lot of interesting and practical ideas for learning, teaching and assessment practice, amongst many other aspects in higher education. We attended some sessions on induction exercises and something we took away from them is that it is important to think about how we can better support students to develop their sense of connectedness and belonging at the early stage of their journey at Imperial, as this is one of the key influences on student success.
We'd be happy to talk more about this in person. If you would like to discuss how you can use the 'ideal' university student survey as part of the induction programme in your department or at any stage of the student learning journey, please feel free to get in touch with us:
You can also have a look at the blog post we co-wrote on managing student expectations and understanding of what it means to be an Imperial student via Learning and Teaching Strategy blog.