Nikki Boyd, Senior Teaching Fellow in Medical Education
This year's Annual Scientific Meeting for the Association for the Study of Medical Education (ASME), 'Sustainability, Transformation and Innovation in Medical Education' was held from 3-5 July at the SEC in Glasgow.
Building on my interest and experience in promoting inclusive learning environments, I facilitated a 'Pop-Up Event' on the second day of the conference on the topic 'Sustaining medical students' engagement and well-being through positive and inclusive learning and behaviour management strategies'. The aim of the 'Pop-Up' feature is to enable specific opportunities to network and share ideas with those interested in the same issues, and I was privileged to be joined in my session by colleagues from universities in Saudi Arabia and South Africa (as well as from across the UK) from a broad range of medical education backgrounds, all of whom shared a passion for sustaining student well-being and enhancing the learning experience.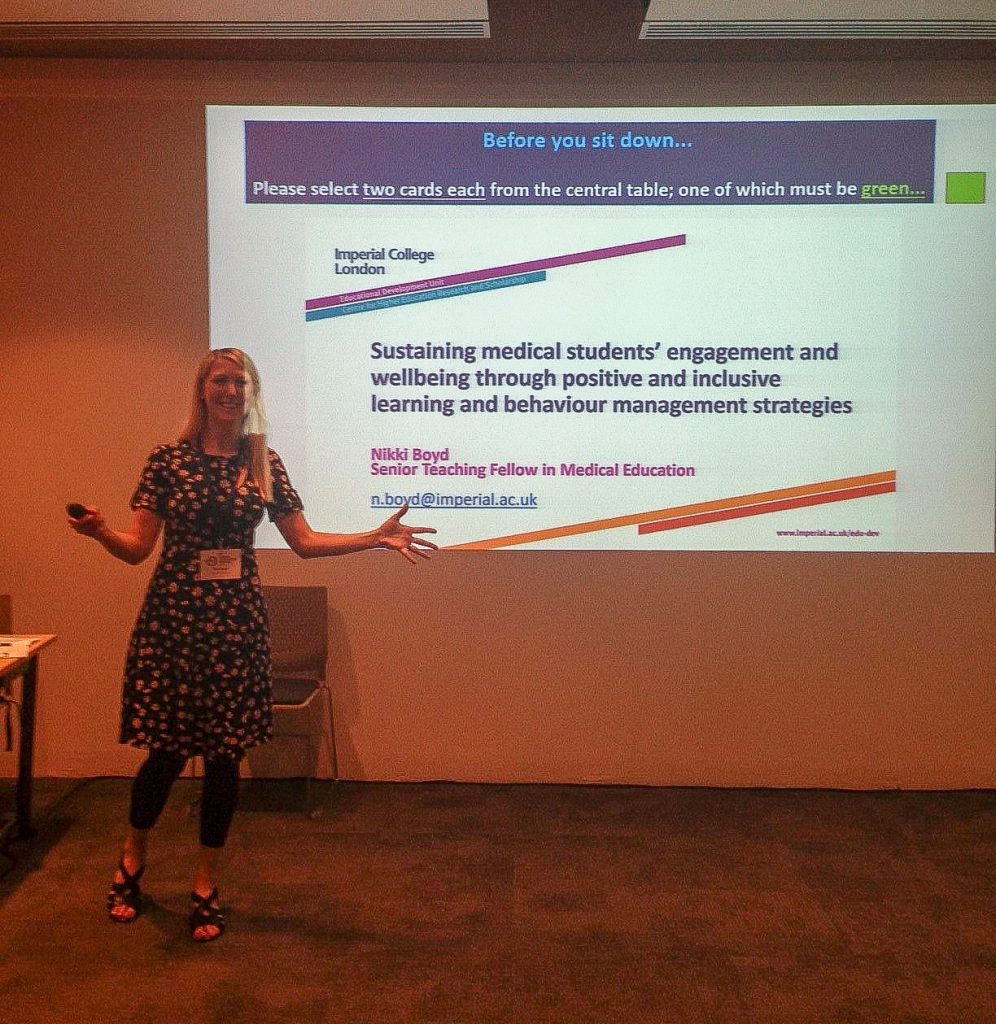 My session centred around an activity which encouraged delegates to compare the merits of particular approaches and strategies for enhancing and sustaining engagement, and discussions within this elicited a range of important considerations of pedagogical, institutional and professional relevance as well as those specific to the immediate dynamics of the learning and teaching environment. Such discussions enabled colleagues to generate ideas about the priorities for further development and research in this field, and for me to signpost the EDU's online resources on managing inclusive learning environments and their importance in supporting one of the key pillars of Imperial's Learning and Teaching Strategy.
I would be very happy to discuss this more in person. If you would like to find out more about the Pop-Up Event and the approaches and strategies discussed in the session, please do get in touch.