by Scott Melville
The Theoretical Physics cohort are a reclusive bunch. But nothing brings them out of their shells better than the promise of knowledge (and pizza). Thanks to the generous support of the Graduate School, this term saw the Theoretical Physics PhD students come together each week for a heart-warming exchange of ideas and discussion of how their research is progressing, bringing together not only the graduate students, but also a great number of Master's students and postdocs to share in the fun.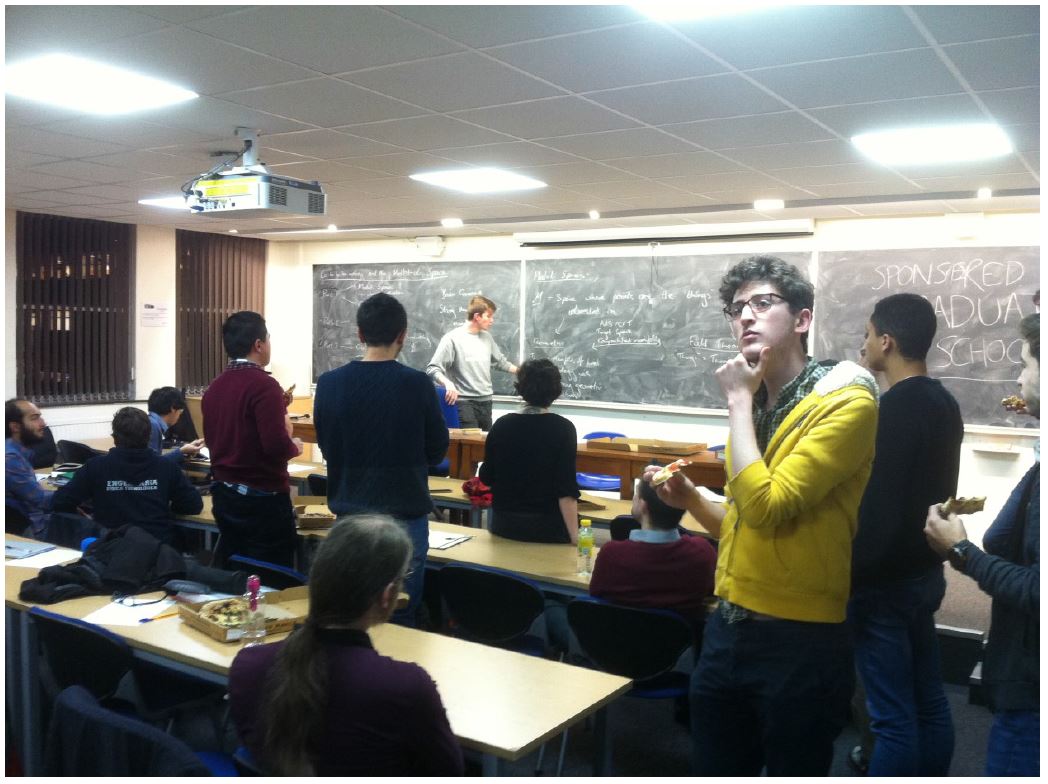 The seminars took place every Thursday from 17.00-18.00 in Huxley 503. On average, 16 PhD students, 15 Masters students and 2 postdocs attended.
One particularly successful session was a Master's students Q&A, in which the current undergraduate students could chat informally with the PhD students about their favourite physics, and what it was like doing a PhD. This really helped solidify a sense of community among the cohort.
The event was given visibility through posters in the department and a weekly email. The presentations were recorded, and made available online through a dedicated folder on Imperial's Panopto system. This not only allows participants to relive the heady joy of the event, but also serves as a useful tool for the speakers to review their own performance and think critically about how they can improve.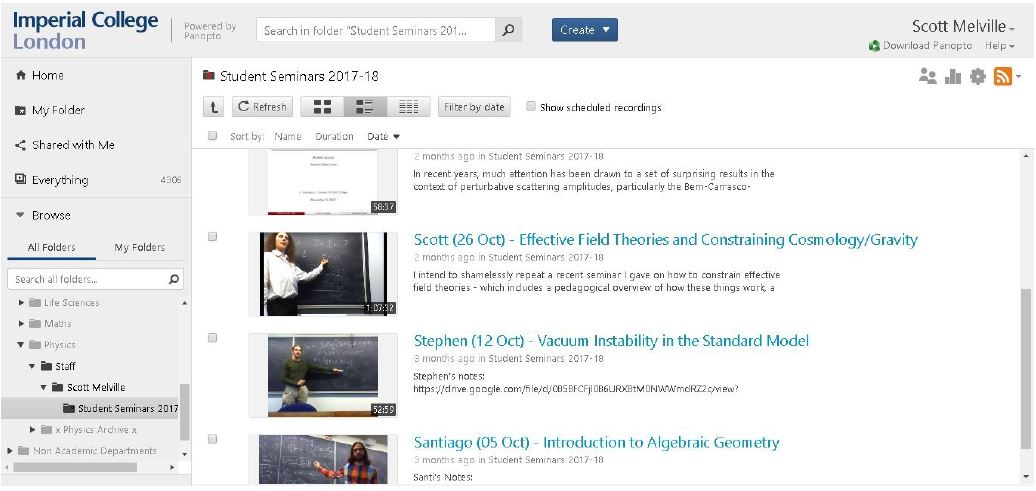 Overall, the seminars succeeded in bringing together the cohort and establishing lasting links both with each other and with the wider physics community at Imperial. We look forward to continuing the Student Seminar series long into the future.