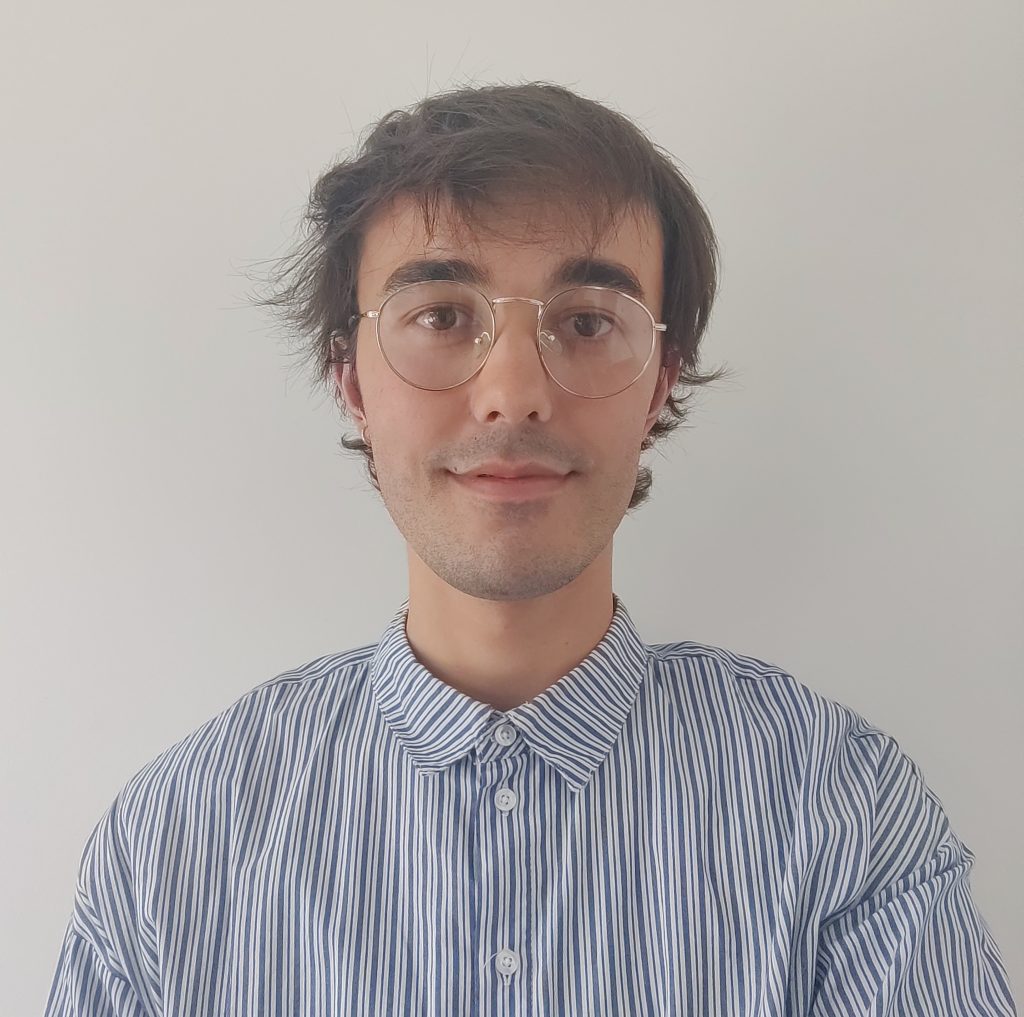 Jake is currently a third-year PhD Candidate in the Department of Brain Sciences at Imperial.
Tell me a little about yourself.
I'm originally from up north, in Nottingham, but I moved to London in 2016 to pursue my medical degree. At the moment, I'm what's known as an MB-PhD student. This is a bit of a unique arrangement, but in short, it's a pathway that supports medical students to do a PhD midway through their medical degrees, with the aim of getting medics involved in research earlier and of retaining them to become the next generation of clinical academics. In my PhD, I am investigating a new metabolic treatment for Glioblastoma, the worst type of brain tumour, particularly focusing on how this treatment stimulates the immune system to attack the tumour, rather than allowing it to grow.
What was your journey in science like?
Growing up, I really enjoyed science subjects and I seriously considered specializing in one for my university degree (with chemistry and biology being strong candidates). Eventually, I decided to go on and do medicine, the reason being that I'm a massive people person and I love the human interaction that medicine provides. Then, in year 4 of medical school, I had the choice to study science for one year in a field of medicine that I was interested in. I chose to specialise in oncology (cancer), and spent much of my time learning about tumours and immunology, and became deeply interested in this field. During that time, I also learned about the scholarships offered by Cancer Research UK that allow medical students to pursue a PhD during their medical studies and I immediately jumped at the opportunity. Now I am in the third year of my PhD and will be returning to my medical studies sometime next year (fingers crossed that my PhD thesis is ready by then!).
As you are approaching the end of your PhD, do you feel things have changed since you first started?
Hmmm, I must say that in the beginning, I was very very lost! Also, starting the PhD during COVID made the first few months quite difficult, as I couldn't really come into the lab at all. The scheme I'm on has a very tight deadline, so if you don't manage to finish everything in three years, you can't return to medical school and you have to take another whole year out, which is of course not funded. So for the first few months, I felt a lot of pressure to make progress and use my time effectively. Looking back now to that first year, I realise I should have trusted myself more and not worried so much about things that are not in my control.
I have found that the first year is all about making mistakes and learning from them, and about mastering the techniques needed for the PhD. I think, as PhD students, we tend to forget that the doctorate is also supposed to be a learning opportunity, not just a period of time where we have to produce as much research output as possible. Now, halfway through my third year, I feel so much more independent, and it's strange to look back and think just how far I have come since my first day as a PhD student!
Do you think being LGBTQ+ influenced your journey in science and/or the choices you made along the way?
I wouldn't say that being LGBTQ+ affected my journey much but it did influence some of the decisions I made along the way. For example, when I was looking for a PhD supervisor it was important to me that the lab I joined felt very inclusive and friendly. When I first met my current supervisors, I immediately felt supported and comfortable to be myself (and the fact that they do fascinating work really sealed the deal!). On the science side of things, I don't feel my identity or sexuality has really affected my journey or the research that I get to do, but it did motivate me to get involved in advocacy work and to raise awareness of the issues experienced by others in the LGBTQ+ community. For instance, during medical school, myself and a few others noticed that there is nothing on the curriculum about LGBTQ+ identity. This was particularly concerning as we know there are higher rates of mental health problems in the LGBTQ+ community and that trans and gender nonconforming people often have a unique set of healthcare needs, which cannot be addressed properly if not well understood. We raised this with the medical school and after several discussions with them, they have now added LGBTQ+ health as part of the curriculum. This was a big moment for me and it was when I got interested in advocacy work within the community.
Why is advocacy work important to you?
Oh, there are many reasons for this! One of the reasons why I got involved in advocacy work is to improve the visibility of queer people and to raise awareness of the whole spectrum of LGBTQ+ people. Sometimes, when there is a lack of visibility, LGBTQ+ people might find it hard to fit in or might resort to suppressing what makes them unique to better fit in with their peers. This coping mechanism is often not healthy in the long-term and it can lead one to feel isolated. That is why I think this type of advocacy work is really important, as it creates opportunities for queer people to meet other like-minded folk and provide a safe space for them to share their identity and experiences with others.
Within the science workplace, visibility and awareness contribute to making people feel comfortable about their identity, and with being their authentic selves. Having higher-up role models and seeing them being promoted and appreciated is also fantastic for early career researchers and medics who are coming into the field or who are exploring their identity. It is hard for LGBTQ+ people to find role models because we are less visible and we have fewer opportunities to talk about our experiences, so having such models goes a long way in making us feel that we are part of a community and we don't need to hide who we are.
What advice would you give your younger self?
With the risk of sounding a bit corny, my advice would be to believe in yourself. It seems like such a basic thing to say, but I have found that many of us still fail at it (even I still do sometimes). What I have realised with time is that there is no set path to achieve what you want, so just because your journey doesn't look the same as another's, it doesn't make you any better or any worse than them. As researchers, there's always this pressure to do things in a certain way, but that may not always be the right approach for you. So, don't be afraid of being unconventional and of doing things differently.
Also, remember you are on a journey and it's okay to be confused or feel lost sometimes. Growing up, you might feel like you always have to put yourself in a box with regards to your gender identity or your sexuality, and so if these things start changing you may find yourself feeling scared and confused. I have found that once you start framing your identity as a journey, it becomes a lot less daunting navigating it and more of an opportunity to discover yourself and what makes you happy.
I would also tell my younger self to stop viewing their identity as a weakness and finally start viewing it as a strength. Growing up, we may feel like we have to hide who we are, or that it's wrong, depending on our experiences with others. However, I have found that being LGBTQ+ can bring a unique perspective to the table, one that can be harnessed to make a positive difference in the life of others. I have also found that working together with others and not being afraid to put forward your unique perspective is what makes science and medicine such a fascinating place to be in.
This interview is one of the many initiatives run by the LGBTQ+ Allies Network in the Department of Brain Sciences at Imperial. If you would like to get involved with what we do or just find out more about us, follow this link.