Graduates stepping out of frame
A graduate and her partner create a curious effect walking off the new floor on Dalby court, onto the white separator.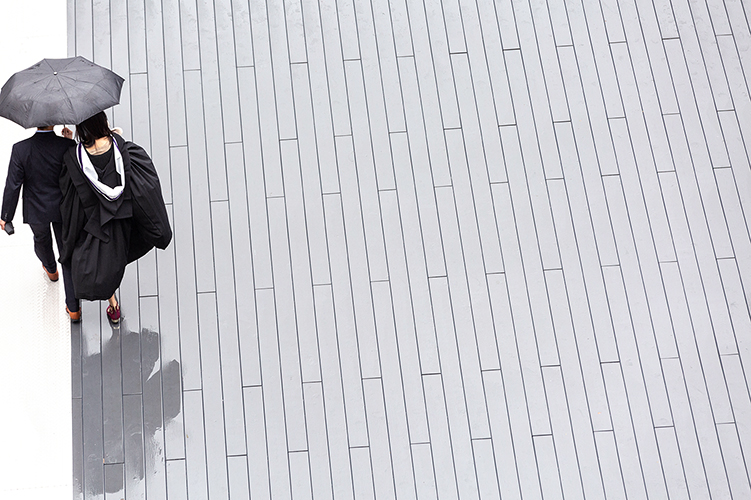 Image © Thomas Angus / Imperial College London  [Click Image to expand]
This image stuck out for me from this weeks Graduation. I was positioned higher up in the Electrical and Electronic Engineering building on Dalby court to shoot people taking their family photographs with the giant Imperial letters, and isolation shots of graduates moving across the new Dalby court floor which was reflecting nicely in the rain.
On a white background though this image takes on a whole new life, as the white separator between the new floor, and the old floor means the couple look like they are stepping out of the frame. (as well as Imperial as they are graduating!) The lines and positioning also give the frame a nice tension.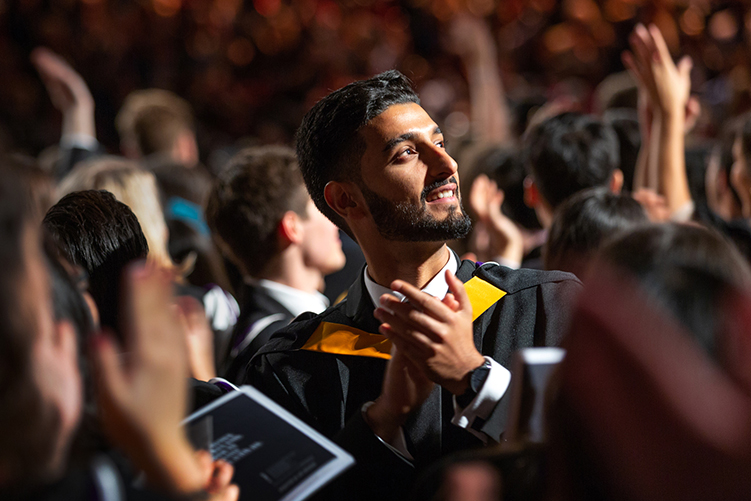 Image © Thomas Angus / Imperial College London  [Click Image to expand]
Imperial staff and students can view the original image along with the others from this set on the College's Asset Library
Some of my previous favourite Graduation images can also be found in this post here.
Learn more about low light photography:
Watch a video tutorial on low light photography, covering high ISO, wide aperture and colour balance on Lynda.com  (College users have free access to Lynda courses)
Read a short explanation of ISO, aperture and exposure at Canon here.