And how I wish I hadn't been so worried
As soon as I found out that I'd be studying here, I was immediately filled with petty worries. Worries about whether I would miss home, not be able to make friends or struggle on my course! However since coming to Imperial I can say for certain that these concerns, and the many more I had, have all disappeared. Here's a few of the worries I had and how I realised they actually weren't actually such a big deal and how I wasted so much energy being worried about them!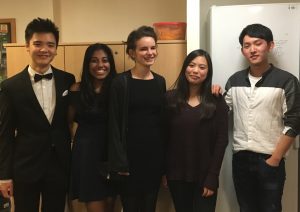 Imperial ratios: Coming from a small, all-girls school, I was sceptical about dealing with the famous "Imperial ratio". However, I could never have quite prepared myself to be the only girl in my floor of our flat, although there were two girls on the floor below me! Needless to say that this meant a great deal of helping with general living skills, but also a lot of fun laughing at people's (lack of) pasta boiling skills. But pretty quickly I met so many more girls, so even though there may be more boys around, it really doesn't mean you won't have friends who are girls. And anyway, who says the ratio is always a bad thing!
Missing home: Although I only moved a couple of miles from home, it still did leave me feeling slightly homesick. Not just about not being able to see my parents everyday, but about leaving my most familiar environment. See the thing is, life at Imperial is so busy that I hardly have time to think about home. It's already a struggle just to find time to go home for dinner, but I do just about manage it a few times a month and when I do it's lovely to be able share everything that's been going on. Not having to live with my parents, and have them telling me what to do all the time, has definitely made the time that we spend together so much more enjoyable than before I moved out.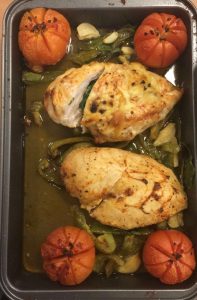 Independence: I was of course looking forward to moving out; not being told when to come home at night and making decisions for myself, is something I'd been craving for years. However, the thought of having to look after myself, cooking and doing laundry and so on, was daunting. Over the past few months I have actually really come to enjoy cooking food, being able to choose when and what to eat has meant that I have surprisingly almost been as healthy as I am at home. I would definitely recommend making large amounts of things like pasta sauce and other food that can easily be cooked in large quantities, and then save half in the fridge while dividing up into portion sizes, and freezing the other half, so that whenever you come back from a long day of lectures and can't be bothered to cook, there's always a hot meal ready in minutes.
Making friends: Having been to the same school for over 10 years, I was definitely most anxious about whether I'd be able to make friends easily or not. In hindsight this seems like the most stupid thing to have worried about as everyone is in the same situation, most people don't know anyone else at the university and everyone is trying to make friends. Before coming to university, I was frequently told that the friends that I'd make in my first few weeks, would be the people that I'd stay in touch with for the rest of my life. Now that's a lot of pressure!! I can happily say that (at least to this day), I am still great friends with the people I met in freshers week. It became so easy to bond with people when you were all trying to figure out where the nearest grocery store was and enjoying some great nights out.
Drowning in the 1000s: Imperial is a fantastic university, however amongst the 17,000 students it is easy to get lost amidst the commotion on campus. Most people studying here are from smaller schools where it was much easier to stand out, where as at Imperial everyone has similar strengths and interests. My biggest tip to overcoming this would definitely be to get involved in more than just your course around college. Sign up to societies, try out for a sports team or have a dab at a new sport, apply to be a student caller (apply soon!!) or a student blogger, or enter the numerous competitions hosted by faculties each term. Getting involved in a smaller part of the college definitely gives you a sense ofpurpose and feels like you're an important part of something as big as the Imperial community.
Struggling on the course: I was of course worried about not doing well on the course however thanks to peer tutors, problem based learning classes and office hours, I have always felt like there's somewhere to go and someone to speak to when I'm struggling. Your personal tutor also provides a lot of support with weekly academic meetings and individual catch up sessions to make sure you're doing well, both academically and in terms of wellbeing.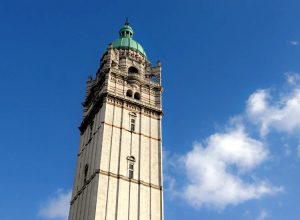 So whatever you're worried about, remember that there's always someone to talk to who's probably worried about something similar to you. Your friends and family, course mates and even the staff in your department are always willing to sit down and have a chat. If things get really bad, don't hesitate in contacting student counselling, nightline or your GP.
Here are some useful links if any of these other things are worrying you: