Module Choices, Job offers and tough decisions
Whilst my first two years at Imperial could be largely summed up by my extra curricular activities, coming into third year I have decided to focus my attention on my degree in order to secure that 2.1. (I'm not that academic :/ )
Tough Choices
With this in mind, my first step was to decide what activities I would continue into final year, and what would sadly have to face the chop. Having been elected President of MathSoc, I knew that this would be my biggest focus and would take up most of my free time. This led to my decision to relinquish the position of Chair of Women in Maths. However my toughest decision was deciding about whether I should continue playing netball or not. For those of you who have read my previous posts, you'll know that Netball was my saving grace for the past two years, so this decision really hit hard. After my deliberating, a poorer set of second year results than expected, I finally decided that 4 hours of netball per week plus over 4 hours of commuting just wasn't going to work for me. I had promised myself that I would replace Netball with jogging, as form of exercise, but as you can see, this didn't really pan out. But who knows, New Years Resolution?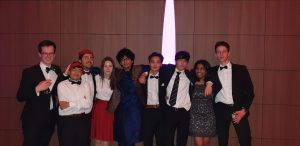 Unfortunately third year started, and I once again found myself running for more committee positions. This time Sponsorship officer in the RCSU (Royal College of Science, my constituent union) and as the UG Science representative on Union Council. This basically involves attending council each month and voting on various decision affecting students, including the recent debate on halls rent increase. Yes, I know this means I'm back up to having 3 volunteer positions the same as last year, but I have found that these take up way less time than last year.
Academics back on track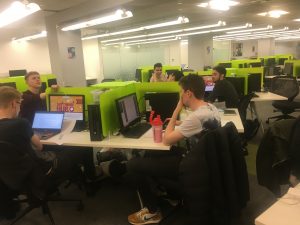 After what could largely be described as a treacherous couple of years for my academic record, I knew that choosing the right modules would be crucial to my success in final year. Looking back on second year, the only modules I seemed to do fairly well in were Statistics modules, so it seemed sensible to take 5 stats modules. My other 3 modules are Data science, Economics, and a communication module that involves teaching at a local secondary school.
I am delighted to say that with my new work ethic and suitably chosen modules, I am finally enjoying me degree. I actually understand the lecture notes and am able to follow the lectures. Although there have been some crazy all nighters and coursework has taken over my life, juggling so much has been a rather useful experience.
After Uni?
When in final year, the most frequent question you are asked is "so what's next?" and trust me it's stressful coming up with an answer. Some of you will remember that over summer I spent 3 months interning at Atkins in their transport consulting department. I am pleased to say that this really paid off and I received an offer to return in September 2020 as a graduate consultant.
Whilst I really enjoyed my time at Atkins, I thought it would be a good idea to still keep my options open and consider other transport consulting graduate schemes. (as few as there may be). After 3 stressful years at Imperial, the idea of taking some time off to do something very different also popped into my head. But given the current level of jobs in the industry, I have decided that it would probably be best to accept my current job offer than to risk having to find a job later on.
Plenty more to come on life after uni so check out my next few posts!!