I have always been an avid reader. I find my reading tastes changing wildly through different phases of my life. From someone who was constantly binging Young Adult books when I was in high school, I find myself diving into different genres and developing an appreciation for different writing styles. I have been finding it harder to find spare time to enjoy a good book after coming to university due to the workload. However, having recently gotten myself a Kindle and also discovering Audible, I find myself going back to my old habits and tuning in to a new chapter whenever I skate to Imperial or picking up my Kindle right before I sleep.
Born A Crime – Trevor Noah
I went into this book without knowing much about Trevor Noah, and have never watched any of his stand-up comedies. This book has been circulating wildly in the reading community online throughout the past few years, and I finally decided to pick up the audiobook. I devoured this book through its audiobook format, as it is narrated by Trevor Noah himself. I was pleasantly surprised by how much I laughed along to his childhood stories growing up as a mixed-race kid in South Africa, where his mere existence was seen as a crime. Besides Trevor Noah's narration boosting the humour of the book, this is also a story discussing the depths of relationships and struggles, so do expect to shed a tear or two as well!
The Seven Husbands of Evelyn Hugo – Taylor Jenkins Reid
This book was recommended to me by a friend, and I decided to dive into it completely blind. The story follows Evelyn Hugo, a Hollywood movie icon opening up about her glamorous and scandalous life. Through this, she discusses her struggles balancing her ambition alongside a forbidden love, and the unexpected friends she has made along the way. I was quite surprised to be completely absorbed by the story. I was pleasantly surprised by this book, as stories about celebrities or romance are not my usual cup of tea. However, the writing of this book was so compelling and easy to digest, allowing me to constantly want to get to the next part of the story.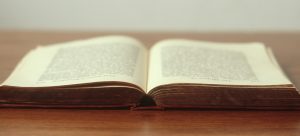 Armada – Ernest Cline
If you don't know yet, Ernest Cline is the author of the highly proclaimed novel (you might have probably watched the movie too!) – Ready Player One. Having previously enjoyed his previous book, I was really looking forward to his new novel, especially after hearing it encompasses virtual reality elements too. Armada tells the story of a young boy spending most of his life in the world of video games, whereby the government has been secretly monitoring and training the progress of top gamers, assembling an army behind the scenes in case of any first contact with aliens. If you're someone who enjoys fast paced, virtual reality sci-fi infused with pop culture references, this is the right book for you!
Record of a Spaceborn Few – Becky Chambers
Becky Chambers remain one of my go-to authors to seek comfort. Her sci-fi stories are often very beginner friendly and focus more on character development, diversity and inclusivity. The story follows three characters as they search for a place of belonging after humanity has been accepted by the galactic community. As usual, Becky Chambers stories make me feel so relatable, and by the end of the book, I found myself so attached to the characters, rooting for them. Her writing always reminds me of home, and if you need a book to lift your spirits or warm your soul, I cannot recommend this enough!
Becoming – Michelle Obama
I don't think this will require any introduction at all! Through the book, we got to follow Michelle Obama's journey growing up, struggling between deciding between a high paying job and a job that gives her life purpose, and her journey as the former first lady of the United States. I was so glad to have listened to the audiobook as it was narrated by Michelle Obama herself. The book opened my eyes so much as to how human she is, and how relatable the choices she has made throughout her life are to my own. This book is more than just inspiring, as it gives me so much hope for humanity and the world we live in too.