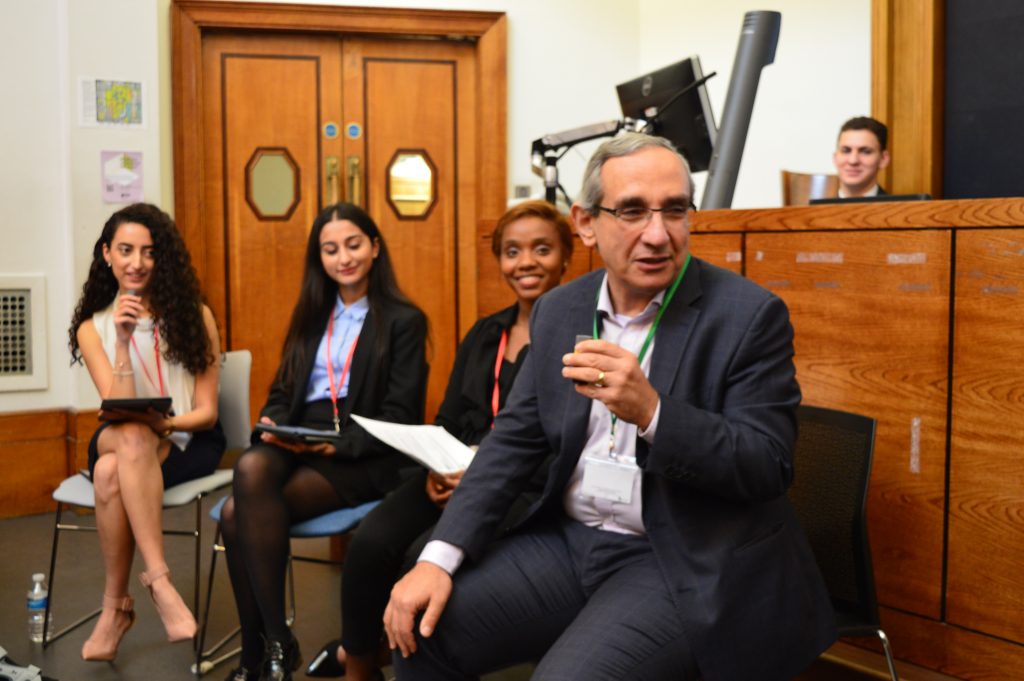 At the end of 2019, Head of Department, Professor George Hanna spoke at the National Women in Surgery Conference 2019 hosted by the UCL Surgical Society. Statistics from the Royal College of Surgeons show that only 12.9% of consultant surgeons are female (as of 2019), which is why events such as this are vital for showing medical students and foundation trainees across the country that surgery is an achievable target for a woman.
As a role model for medical students, doctors and surgical trainees, Prof Hanna delivered an inspiring talk on the role women have played throughout his career. He hopes that his talk will help many of the young, aspiring female surgeons in the audience fulfil their surgical career ambitions.
S&C successfully achieved its Athena SWAN Silver award last summer, recognising and celebrating good practice towards the advancement of gender equality, representation, progression, and success for all. The award panel particularly impressed with the Department's showcasing of women on the website, its flexible working policies and the work being done on academic career recruitment and development.
Speaking at the time of the award, Professor Hanna said: "Getting the Silver award is not a one-off achievement. It reflects years of dedication from many of you and I genuinely believe reflects a change in the culture in the Department for the better. We will also not allow this success to diminish our desire to keep improving and looking for new ways to make a positive difference to the everyday working life of our staff."