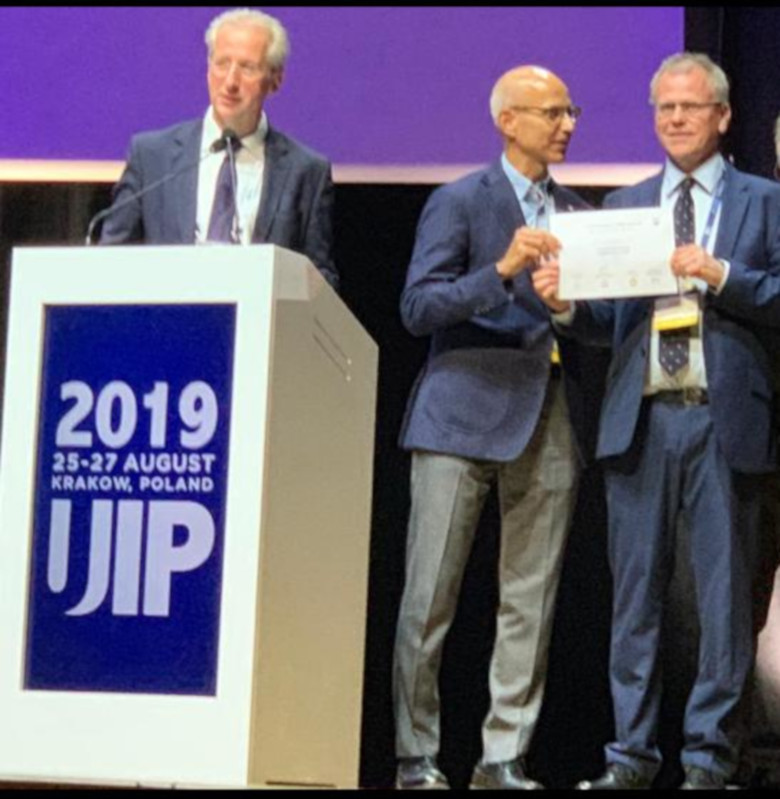 Chris Lattimer PhD, vascular surgeon and director of the Josef Pflug Vascular Laboratory, was presented with the v-WIN foundation SING award (Science, Innovation & New Generations) at the International Union of Phlebology in Kracow, Poland.
The scientific abstract presented was entitled 'Local Tissue Factor Concentrations in Venous Blood Increase with Medical Compression Stockings'. In this work, a novel gravitational model of the states of standing and lying was used to measure the effect of compression stockings on local thrombin generation parameters and tissue factor concentrations. Whilst compression increased tissue factor, it provided a significant favourable profile on thrombosis risk in patients with advanced venous disease.
This work was from a collaborative project with Professor Grigorios Gerotziafas and his team, Department of Haematology, Sorbonne University, Paris. Chris Lattimer is a visiting professor from Loyola University Chicago and practices at the West London Vascular and Interventional Centre based in Harrow.